TOWIE stars Megan McKenna and Pete Wicks were on this week's Celebrity Juice and naughty Keith Lemon couldn't resist bombarding them with rather raunchy questions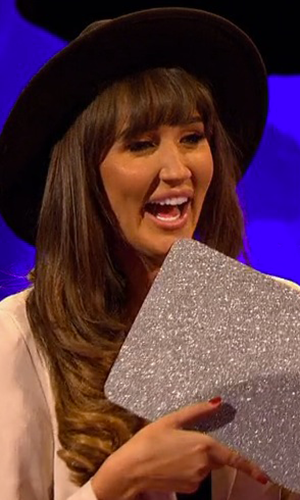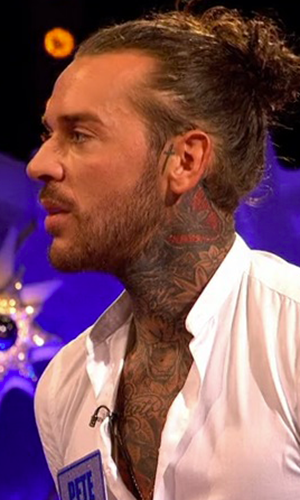 Appearing on the latest episode of the ITV2 show, the pair were left laughing after naughty Keith questioned: "Is Pete still in the dog house or have you let him in through the back door?"
The couple's relationship status has been up in the air since Pete was caught sending saucy messages to other women behind Megan's back. She was obviously heartbroken and Pete has been trying his hardest to win her trust back.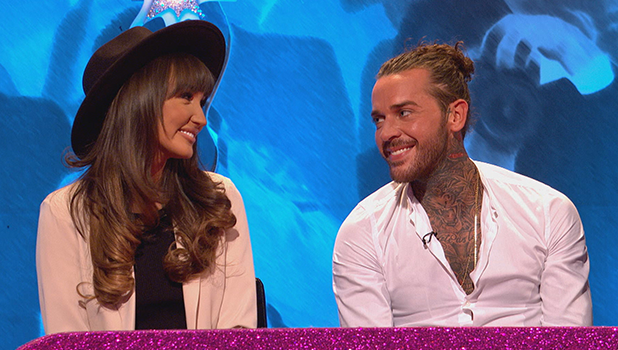 On
Celebrity Juice
on Thursday night, Megan admitted their status was "awkward" while Pete said it was "complicated."
Fellow guest Jimmy Carr then asked if they were still… well, you know.
"Oh my God," laughed Megan.
"That's the bit we're working on," added Pete.
Keith then asked: "Is Pete still in the dog house or have you let him in through the back door?"
"He's definitely not in the back door!" assured Megan.
"Oh well," said Keith. "There is time."
"He has been let in a little bit," admitted Megan.
Pete then laughed: "You're not making this any better, are you!"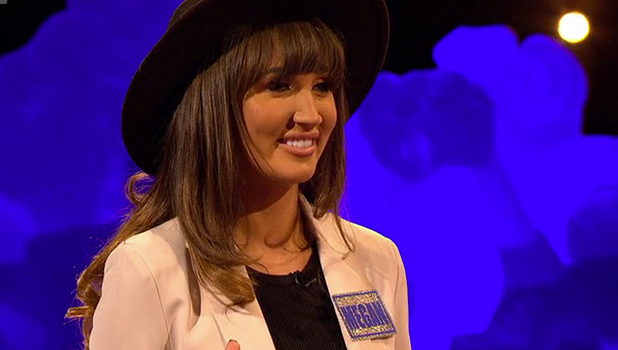 The raunchy questions didn't stop there as the Essex co-stars also played a game of Master and Miss which included the question: "Megan, how long does it take Pete to climax?"
Cheeky Jimmy Carr then clarified: "Let's say, how much time does it take him to climax
with you
."
Megan said she really didn't know but guessed ten minutes, prompting Pete to make this face: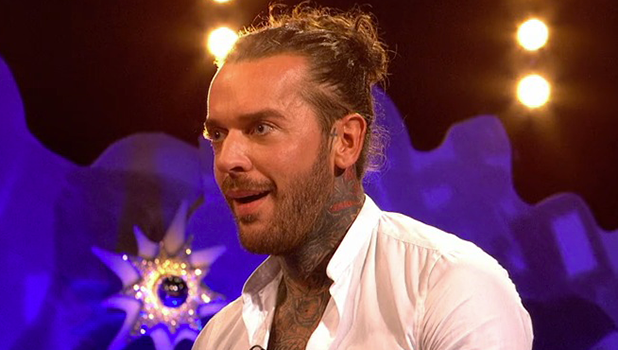 "Welcome to fantasy land," replied Pete. "40 minutes, me."
Jimmy didn't seem convinced, though, replying: "40 minutes? She'd be walking like a sailor!"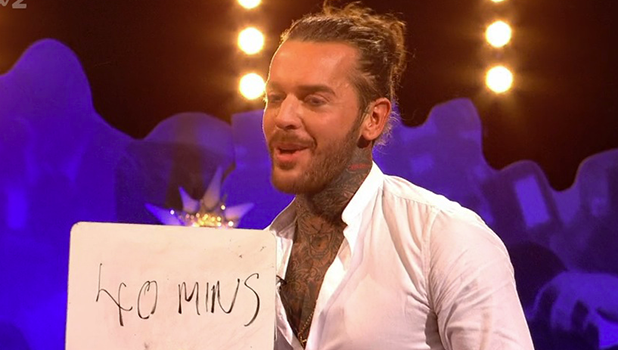 Next up was: who is each other's dream celebrity threesome partner? Megan, 24, immediately told Pete, 28, he should know that answer. Pete admitted he didn't know, prompting Megan to say: "Are you joking? Who's like the only person I really talk about?"
Cheeky Pete replied: "Yourself?"
OUCH! That's' not the way to win her back, Pete!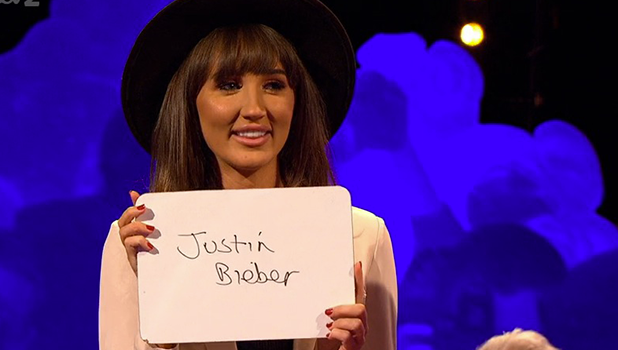 Eventually Megan revealed her answer was Justin Bieber, to which Pete replied: "Oh f**k off."
Pete, meanwhile, chose supermodel Adriana Lima as his dream threesome celebrity, prompting Megan to ask: "What? Are you winding me up?"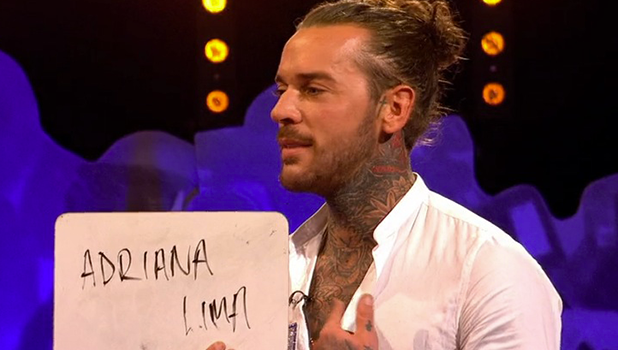 The sex questions continued as Megan was asked what is the maximum number of times Pete can masturbate every day. Jimmy joked: "He's a renowned a w*nker but what's the number?"
Megan guessed five… and SO DID PETE!!!!!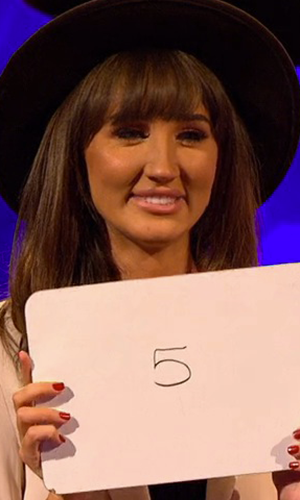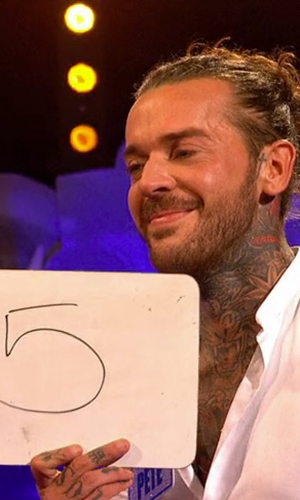 Stepping away from the sexy questions, the
TOWIE
stars were also challenged to make a prawn cocktail using only their mouths. As you do!
They were up for the challenge, donning white scientist coasts and getting down to (messy) work. That included using their teeth to shred lettuce, de-shell prawns and sprinkle seasoning over the dish, finishing with lemon juice,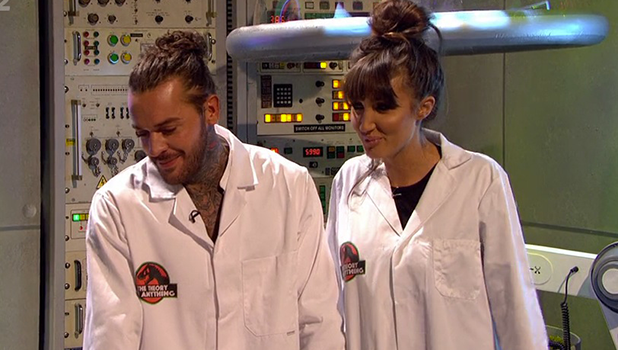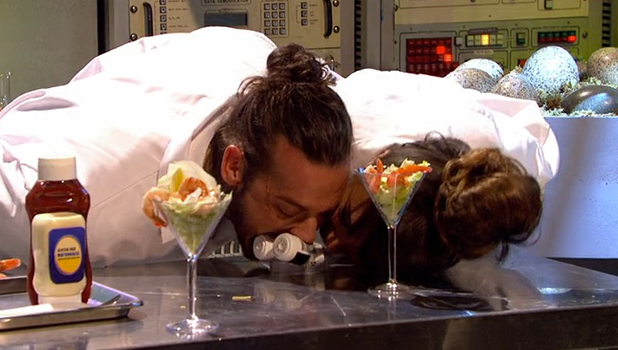 Oh, and not forgetting the sauce – Pete had red sauce squirted in his mouth, Megan white, then they had to use their mouths to mix it together before spitting into the cocktail.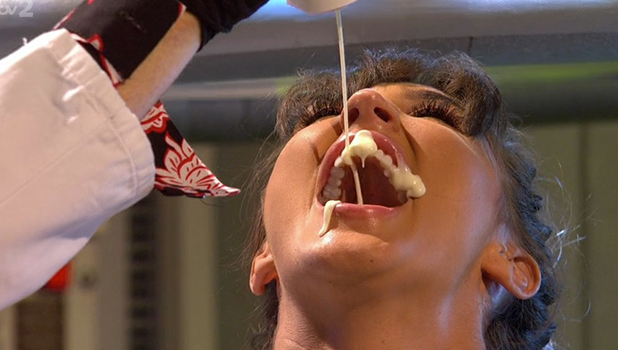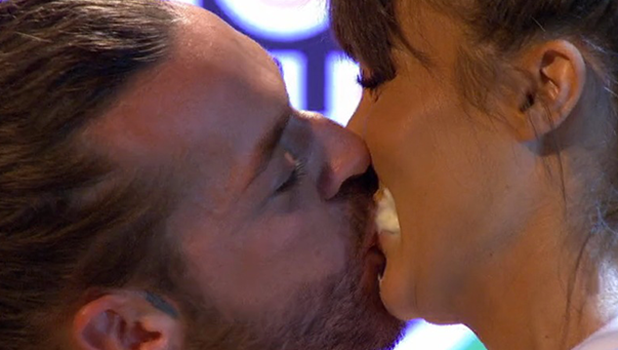 And they did it!
Well played, guys!