Things got a bit saucy on Celebrity Juice this week when Megan McKenna and Pete Wicks talked threesomes.
Ooh-er!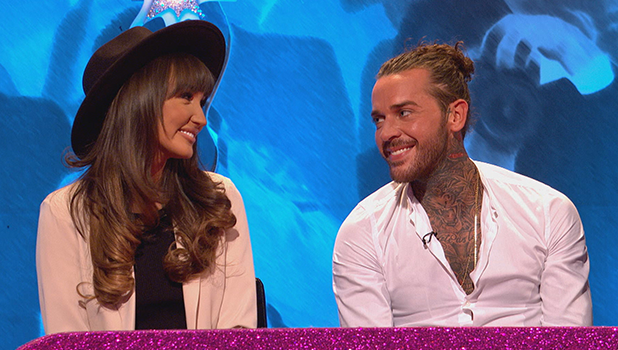 The Essex co-stars are still working towards rekindling their relationship to rebuild the trust after Pete was caught sexting women behind Megan's back.
But that didn't stop Keith Lemon asking a rather naughty question when
Megan and Pete appeared together on Thursday night's Celebrity Juice!
During a game of Master and Mrs, Keith asked Pete: "If Megan could pick one celebrity to join them in a threesome who would she choose? Just one person to get involved in the threesome. You, Megan and the celebrity."
Megan, 24, immediately told Pete, 28, he should know that answer. Pete admitted he didn't know, prompting Megan to say: "Are you joking? Who's like the only person I really talk about?"
Cheeky Pete replied: "Yourself?"
OUCH! That's' not the way to win her back, Pete!
Eventually Megan revealed her answer was Justin Bieber, to which Pete replied: "Oh f**k off."
Pete, meanwhile, chose supermodel Adriana Lima as his dream threesome celebrity, prompting Megan to ask: "What? Are you winding me up?"
Also on the show, Pete clarified that Megan is technically his "ex-girlfriend" as of now, while she said: "Hm we're not, like, official. It's a bit of an awkward situation."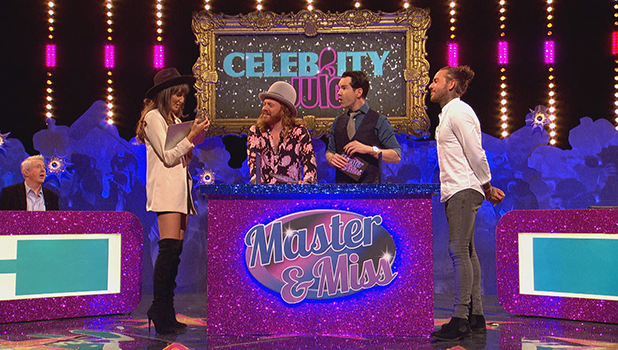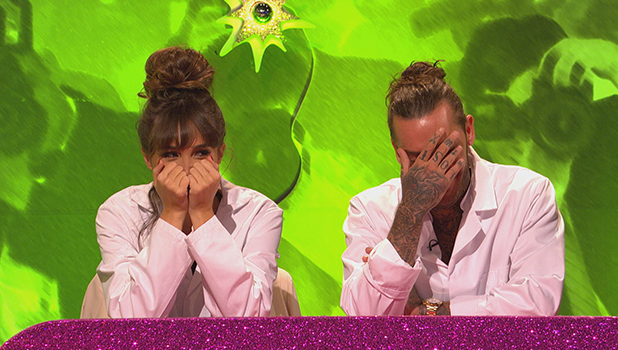 Pirate
Pete has been desperately trying to win Megan back
in recent weeks after she found out he'd
sent saucy messages to other women.
He said last night: "We are taking things really, really slowly and it's nice because it's nice to see her smiling again. I genuinely think we'll build something stronger than we had before because I feel like we understand each other better now and a lot of the reason why we argued before was down to me being snappy and taking a lot of things out on her.
"I've lived and learned. I do feel like I've learned a lot about Megan and relationships through this whole thing.
"There is a long way to go before that trust is rebuilt and it's where I want it to be, but like I've said numerous times, I have all the time in the world and I won't stop until she's 100 per cent happy. Slowly but surely."
Celebrity Juice, tonight, 10pm on ITV2