TOWIE's Megan McKenna and Pete Wicks have reunited to film Celebrity Juice just hours after Megan had a Twitter rant about his latest promotional campaign.
Awkward?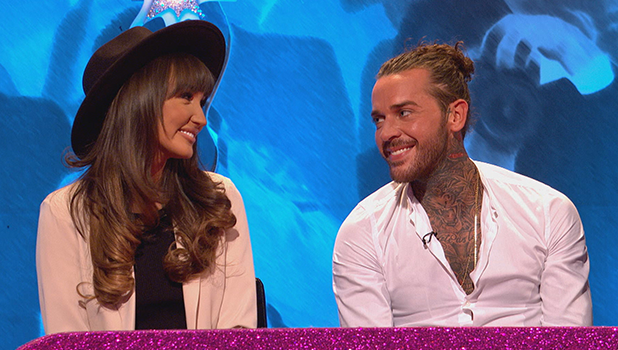 Well, they certainly looked pretty happy in each other's company. The co-stars appear on Thursday night's episode of the ITV2 show, which was filmed on Wednesday evening.
Earlier that day, Megan had posted several now-deleted tweets expressing anger at Pete's new campaign with Ann Summers, which sees him and James 'Lockie' Lock posing with lingerie-clad models.
Megan, 24, raged that Pete told her the images were PG: "That doesn't look PG to me… shock another lie."
She added: "A leopard never changes it spots."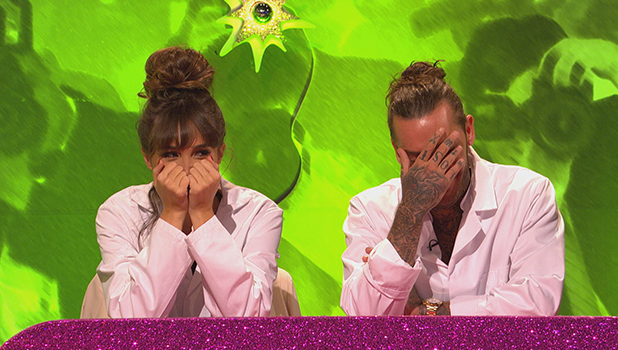 The tweets were swiftly deleted and Megan later joined Pete to film for the ITV2 show, where they admitted their relationship was complicated.
Pete has been desperately trying to win Megan back
after he was caught sexting other women behind her back.
As you'd expect, Keith Lemon gets down to the nitty gritty on
Celebrity Juice
. First he compliments Megan and when Pete tells him to tone it down, he replies: "I'm giving your girlfriend a compliment!"
"Ex-girlfriend," corrects Pete. "Currently!"
"Tonight's gunna to be spicy!" says a gleeful Keith, quizzing: "What's the situation right now?"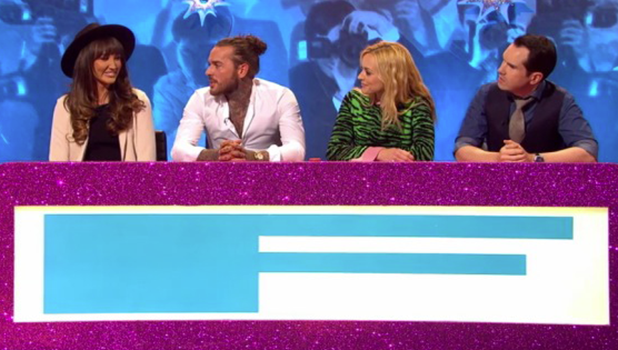 Pete defers that question to Megan, who replies: "Hm we're not, like, official. It's a bit of an awkward situation."
"We're working on it. It's complicated," adds Pete. I was a w****r basically."
Megan agrees: "Pete's a p***k basically."
"I sent text messages I shouldn't have sent to someone," admits Pete.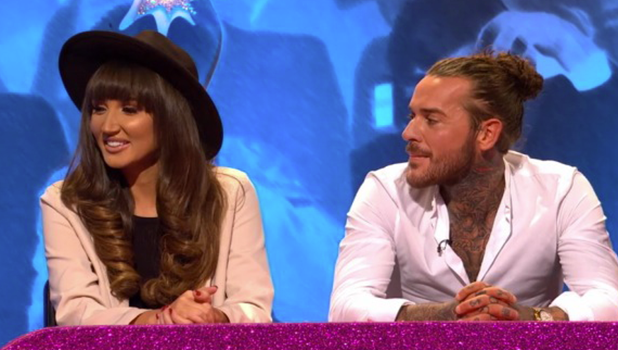 Megan tells Keith how she'd discovered some messages on Pete's phone before the whole scandal went public, but when it came out in the papers she realised he hadn't told her the extent of it and there had been more explicit messages she didn't know about.
"I decided to give him another chance and then some girl decided to sell a story and sell all the gory details basically of the text messages but Pete didn't really tell me the full extent of the messages did you?" said Megan.
"It all come out and I was actually genuinely in Marbella filming a lovely scene with the girls," added Megan. "It wasn't scripted.. and then it all come out on camera and I had to read it there and then.
"That was real - believe it or not. I know you don't believe it.
"All the stuff between me and Pete has been real but we've been trying to get through it. It has been taking us time."
Celebrity Juice, tonight, 10pm on ITV210 reasons why we want to be in TOWIE: