Cheryl has hit back at accusations she nearly swore on live TV during an appearance on The One Show on Wednesday night.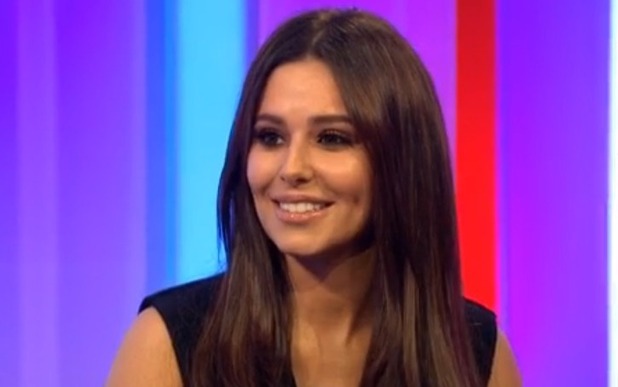 The former
X Factor
judge took to Instagram to slam some of the comments she'd seen about her interview, which was to
promote her new role as a Childline ambassador.
Cheryl was FURIOUS by claims she mouthed the F-word while talking about how she's grown a thick skin and now ignores negative comments.
The 'Fight For This Love' singer posted a message to Instagram that read: "Cheryl turns the air blue when she mouths the F-BOMB", someone tell me when? That word wasn't even in my mind!!!"
She added: "Please don't turn my important Childline interview into your negative Nancy clickbait! Try reporting the truth. You might help young lives."
Cheryl also posted a clip of her interview which showed exactly what she had said, or hadn't said, in this case.
Discussing the advice she gave young people going through tough times, she said: "I tell then, you get to an age where you have got through it, you've grown from those experiences, you learn, become you, you're comfortable in your skin.
"You just think go away, I honestly couldn't give a … "
She stopped there and simply smiled. There was no mouthing anything else!
Co-host Alex Jones then said: "We know what you're saying Cheryl."
Cheryl added: "You don't care anymore."
The Girls Aloud singer stars in a new promotional video for Childline which features her sitting in a school gym and speaking, but the voices coming out of her mouth are those of young people who are experiencing problems.
"As a teenager I was aware of Childline, but like so many others I mistakenly thought it was just for young kids," she said. "The reality is that it doesn't matter whether you are at primary, secondary school or college, or how big or small your problem is, Childline is there for you.
"Life can be hard sometimes, especially whilst you're growing up, and everyone deserves someone to talk to, to help make sense of it all. That is exactly what Childline are there to do - just listen and help. No young person should ever feel afraid, confused or alone so if that's how you are feeling then please get in touch with them by phone or online."
Meanwhile,
Cheryl continues to be the focus of rumours she could be pregnant with boyfriend Liam Payne's baby
. She made no reference to the speculation on
The One Show
, h however, instead focusing on her work with Childline.