Lauren Goodger was back on TOWIE in the latest episode and her bum was the talk of the town!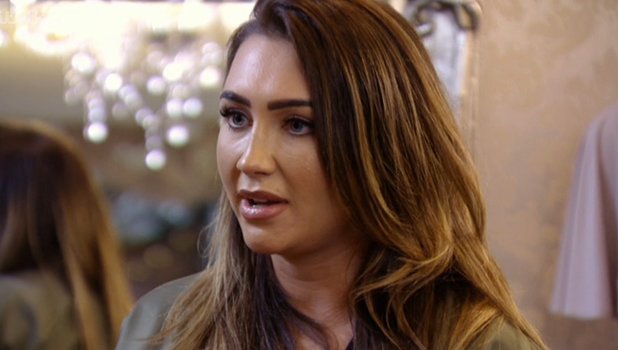 Giving the Kardashians a run for their money, the Essex original, 30, admitted to co-star Danielle Armstrong on Wednesday night's episode that rear was "massive" and finding clothes that fit was a struggle.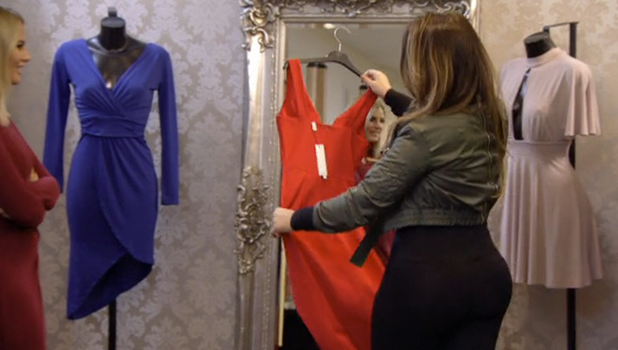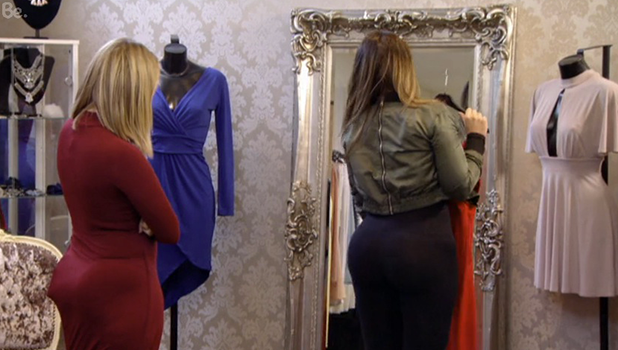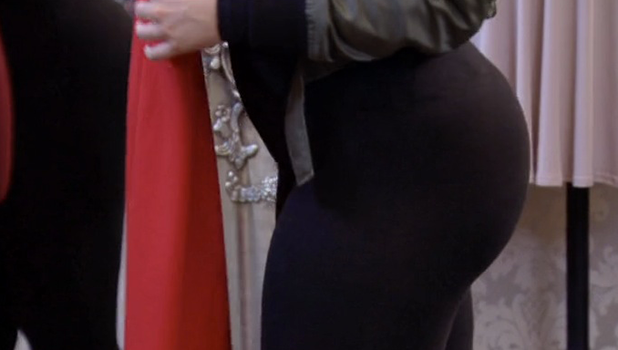 Lauren popped into Danni's Boutique to pick up some goodies but ended up admitting: "I tried it on babe, but it don't fit my bum!"
"Your bum is huge!" said Danielle.
"It's massive!" laughed Lauren.
"Have you been working out?" questioned Danielle.
"Yeah, loads, just weight training. You have to feed your bum, feed your muscles, so I eat loads of protein, have protein shakes. Nothing fits me!"
"You look good!" said Dannielle, adding: "That's what the Kardashians must have to do: buy a size 12 or 14 and get it all tailored in at the waist."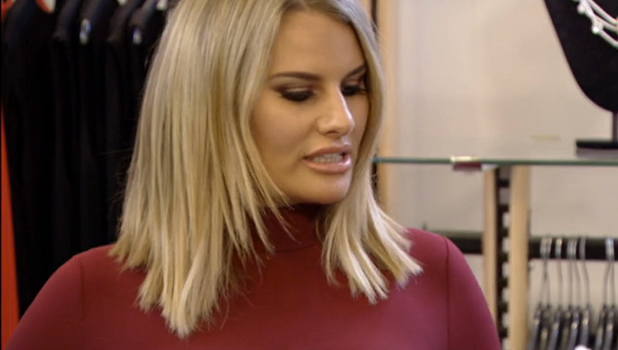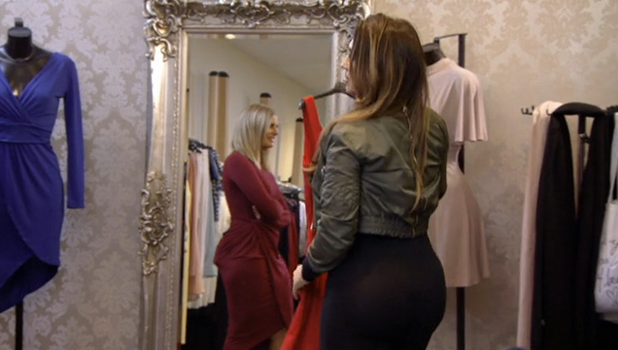 Some
TOWIE
fans, however, took to Twitter to question whether Lauren's bum was entirely natural...
Lauren's bum is real? #towie

— Caramel (@islacherie) November 2, 2016
Lauren Gs bum looks fake #TOWIE

— Tashie Ellis (@Tashie_Princess) November 2, 2016
Surely Lauren Goodger's bum is fake #towie

— Stephanie Cullen (@StephanieCxxx) November 2, 2016
Lauren, however, has recently firmly denied having any sort of bum enhancement done, insisting her shapely derriere is down to a new exercise and nutrition regime.
She wrote in her
New magazine
column: "For the last, I have NOT had bum implants or another boob job! Yes my bum is bigger, but it's because I've gained weight and have been training my bum with weights so it looks bigger.
"I've always had a bum, but I lost it when I shed all the weight last year. I was gutted, so I'm glad it's back – bigger and better than before, ha ha!"
Meanwhile, other viewers were loving Lauren's new look.
@LaurenGoodger catching up on towie!! And I never noticed how beautiful Lauren actually is! xx

— Scarlet;) (@scarletxx2011) November 3, 2016
@LaurenGoodger lush to see lauren back on TOWIE, she is looking gorg

— grace (@GracieGeorge8) November 2, 2016
Lauren Goodger is looking so good in towie

— Grace (@GraceCFoster) November 2, 2016
TOWIE continues Sunday at 10pm on ITVBe.
10 reasons why we want to be in TOWIE: