TOWIE's Chloe Meadows and Georgia Kousoulou were at loggerheads in the latest episode over a favourited tweet and accusations of an attack.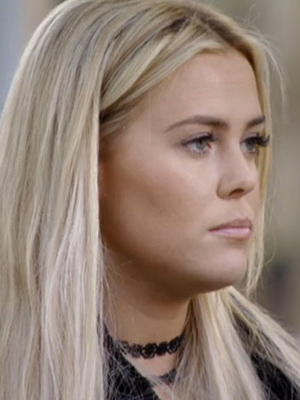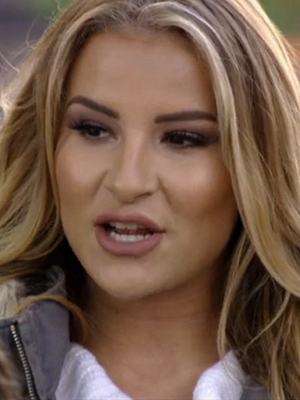 The co-stars had it out on Wednesday night's episode after tension reached boiling point but ended up walking away from each other, not really resolving anything.
Chloe M had previously said she was disappointed to see Georgia had allegedly favourited tweets referring to Chloe M as a "snake", while Georgia was annoyed at Chloe M getting involved in her row with Chloe Lewis but didn't want to make a big deal of it.
Georgia has also claimed she only favourited one tweet, suggesting Chloe M was "obsessed" with her: "It wasn't a bitchy tweet."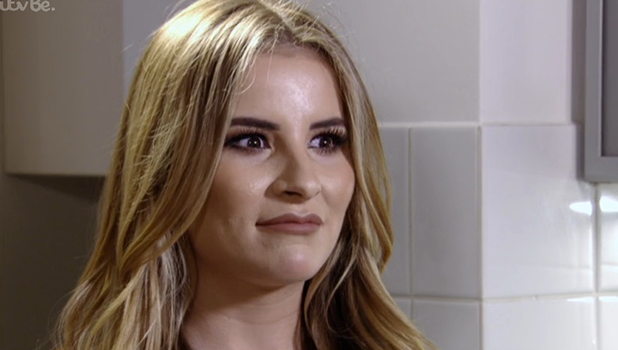 At the start of the episode, Georgia told the girls: "I haven't got an issue there at all; she seems to have an issue with me. She keeps talking about me and I feel really sad.
"She's going around saying I've been favouriting tweets about snakes. All she does is talk about me and start on me for no reason. Someone tweeted me and said, 'She's obviously obsessed with you, she keeps talking about you,' so I favourited it. Don't talk about me then."
Georgia also said she felt "sad" because she and boyfriend Tommy Mallet had reached out to Chloe M previously when she was at the centre of agg with Megan McKenna.
"We sat down and helped her," said Georgia. "When I had agg with Chloe Lewis, she started jumping on it and slating me. It says more about her than it does me."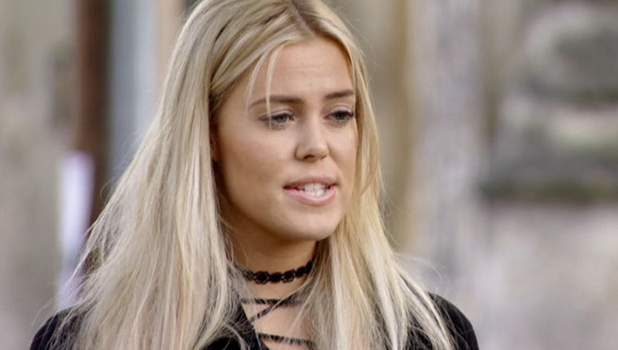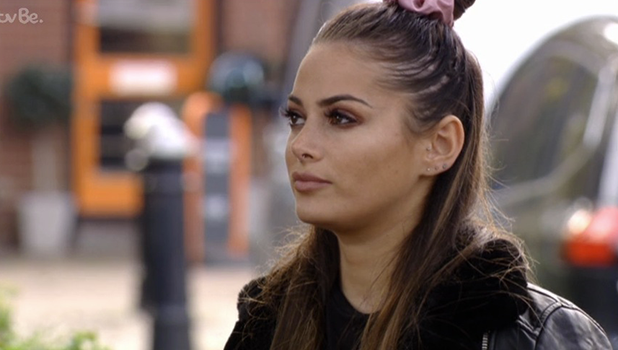 Chloe M, meanwhile, told her best friend Courtney Green that were was "awkward tension" between her and Georgia, and suggested Georgia's reaction to the favourited tweet was double standards.
As Courtney pointed out, "What makes me laugh is when I favourited the horrible tweet about Kate, everyone went mad at me."
Chloe M agreed, saying: "It was like world war three. It seems unfair. Double standards. She's saying I said the whole thing between her and Chloe Lewis sounded like an attack, which it did. That day in Marbella when we could hear them supposedly having a conversation, all I could hear was Georgia screaming and shouting and Chloe couldn't get a word in edgeways. That was an attack."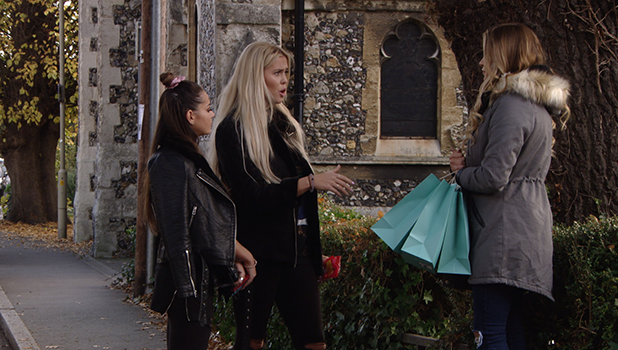 It all got very awkward later on when Chloe M bumped into Georgia on the street: it started with niceties, with Georgia asking Chloe if she was coming to Tommy's party that night, before it all kicked off.
"I haven't slagged you off ever," insisted Chloe M.
Georgia countered by saying the tweet she favourited "wasn't bitchy," adding: "My row is with Chloe Lewis, not you. You basically made yourself get involved."
Chloe M said she'd never said anything bad about Georgia, but Georgia countered by saying that accusing her of "attacking" Chloe Lewis was a terrible thing.
"The only reason I ever talked about you," said Chloe M, "was because Chloe Lewis was super upset and kept talking about it, and obviously I'm talking to her about it."
But Georgia replied: "You know what's upsetting about this whole situation? One, it's nothing to do with you. Two, you've known Chloe Lewis five minutes. Three, you should never get involved when two best friends are fighting. Saying I attacked someone is getting yourself involved and you keep mentioning my name."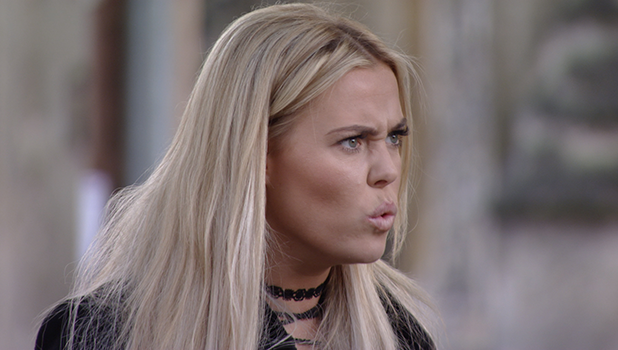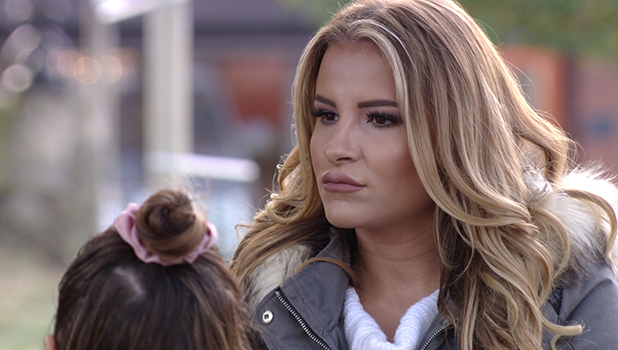 Talk then turned to a tweet Georgia had sent Chloe M in October which read: "Sorry but @Chloemeadows using the word "attacked" really? It's called having a problem & having it out 1-1 straight up."
Chloe M had tweeted back: "@MissGeorgiakx simple observation saying that you seemed to go into the conversation all guns blazing, when it could have been a civil chat: "
Georgia told Chloe M at least she'd said that to Chloe's face, but Chloe M countered: "That was to the computer screen, not my face!"
"I don't need to come talk to you because you're not in my friendship group," said Georgia.
"So I'm not entitled to an opinion ever," said Chloe M.
"Not when you know nothing about it," replied Georgia.
TOWIE continues Sunday at 10pm on ITVBe.
10 reasons why we want to be in TOWIE: