Davina McCall has opened up about how her children never met their grandmother following a serious betrayal.
The
Jump
host, 49, spoke about her complicated relationship with her late-mother on
Loose Women
, adding that what she did to her was "devastating".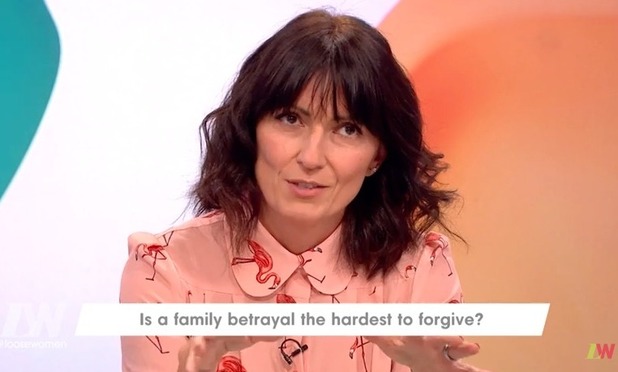 Before Davina was set to wed her husband Matthew Robertson, her French mother Florence cashed in by selling a story about her to a newspaper.
The article was about how former drug addict Davina, who was clean by the age of 25, had visited a Narcotics Anonymous meeting - and it left the TV star devastated.
Admitting her relationship with her mother had always been "complicated", Davina revealed: "I'd just recently built bridges with her and she sold a story about our wedding and how I went to Narcotics Anonymous meetings.
"I'd gone to a meeting just before the wedding and she sort of implied that I was about to relapse, which I wasn't at all. In fact, I was the happiest I'd ever been and the least likely to relapse ever."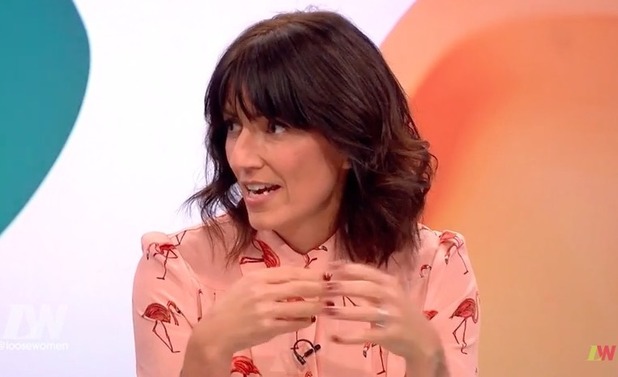 Adding to the hurt, mum-of-three Davina continued: "She sold photos of our honeymoon - I never sold pictures of our wedding or honeymoon. I never saw her again. My children never met her because of it.
"That lack of trust is really devastating. I asked her about it and, to her, it wasn't that big a deal. She did it again, later."
Despite her feelings towards Florence, who was an alcoholic and died in 2012, Davina was quick to point out that she was not "mother bashing" during her appearance on the ITV1 panel show.
"Now it sounds like we're doing 'mother bashing'," she said. "My mum was an amazing woman, I just don't think she knew how to behave, as a mum and even as a human."
Davina appeared on
Loose Women
to talk about her new book,
Lessons I've Learned
, in which she opens up about her journey through life.
Watch Davina's Loose Women interview here: