Only Lucy Mecklenburgh could manage to look gorgeous while scoffing cake and having chocolate smears all over her face, right?!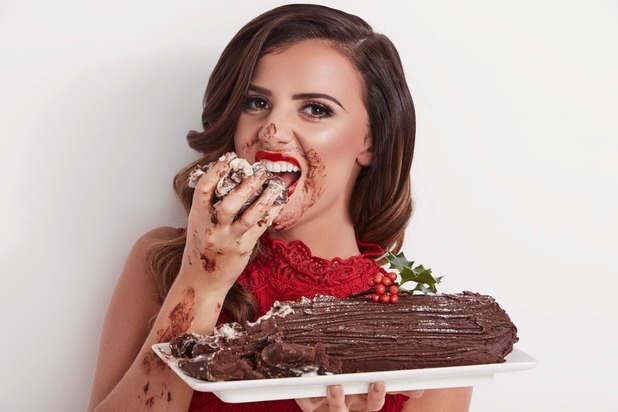 Now, we know what you're thinking: Lucy + cake?! Huh? Isn't she all about clean eating, health, nutrition and fitness?!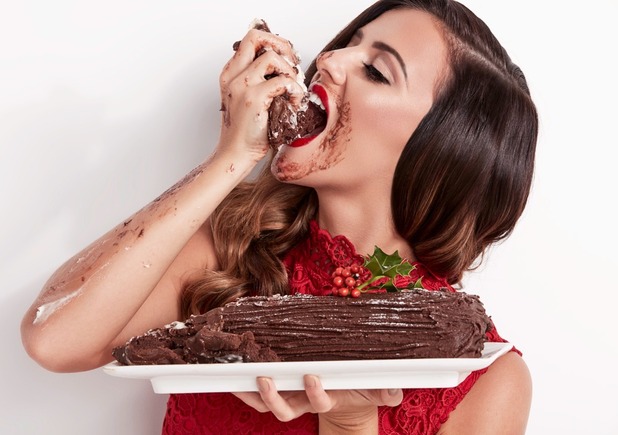 Doesn't she own a fitness brand, Results With Lucy?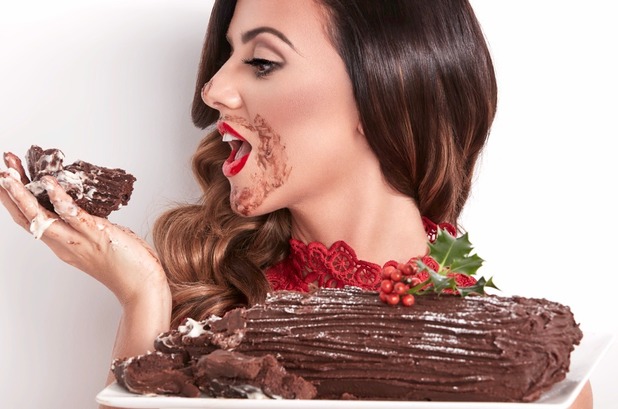 Well, you're totally right: Lucy, 25, is all about a healthy, balanced lifestyle but with the Christmas season fast approaching (yay!), she wants to let fans know you
can
treat yourself over the festive period.
Phew!
"I want people to enjoy Christmas!" Lucy told
Reveal
.
She added: "It is the biggest holiday of the year and why should you turn down your favourite dessert or drink?! I work really hard from November in the lead up to Christmas, then I allow myself to really enjoy Christmas with my family and friends!
"Fitness is all about balance and Christmas is definitely a time to kickback and not worry about it!"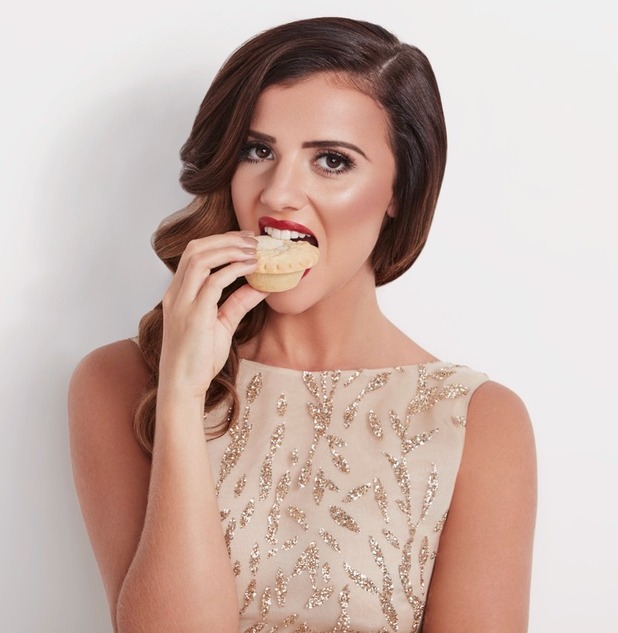 Former
TOWIE
star Lucy posed for these stunning new photos to promote her Results With Lucy OnDemand plan, which has just launched a brand new programme called Lucy Guilt Free Christmas.
She is encouraging fans to follow her lead and ensure they follow a healthy eating and training regime from the start of November until Christmas Eve, leaving them free to indulge between Christmas Day and the New Year.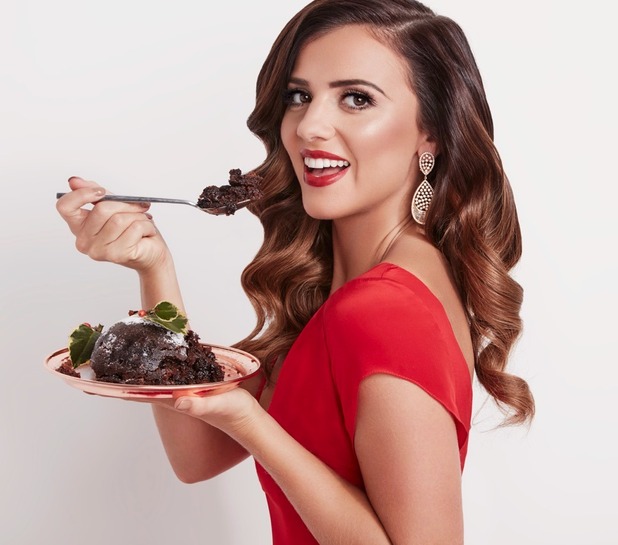 Lucy Guilt Free Christmas's contains recipes, workout videos and general advice and tips about making sure you put in the work
before
Christmas, so you can enjoy yourself on the day and until New Year without feeling bad.
And this isn't something Lucy has just started doing, she's proven it works: when we interviewed her back in 2013, she told us: "I always work really hard up until Christmas, then over Christmas I have two weeks off to eat and drink, do whatever I want. I think you need that."
We'll toast to that!
Find out more info about Results With Lucy's OnDemand plans here