There was a mini X Factor reunion on Tuesday when the latest eliminee, Gifty Louise, met up with Matt Terry, Freddy Parker and Brooks Way for a bite to eat and a concert.
Gifty and the guys headed to a Five Guys burger restaurant in central London for a catch up and, of course, kept fans updating by sharing loads of photos online!
Looks like they had a very good time!
Gifty, 20, was eliminated from
X Factor
on Sunday night, while Freddy Parker went home in week two and Brooks Way withdrew from the competition before ever performing live on stage.
Matt, meanwhile, is still in the running and the bookies' favourite to win.
Gifty shared photos and video ton Instagram using the caption: "Reunited with my babies!" and "My loves!"
In a bizarre twist, the
X Factor
's host Dermot O'Leary also stopped by the exact same restaurant while the finalists were inside: how come we NEVER see double whammy celeb sightings like this?!
After a burger, the group headed to the London Palladium to watch former
X Factor
contestant Rebecca Ferguson perform, no doubt getting plenty of inspo for their future careers!
Last night seeing @RebeccaFMusic! Looooove you @GeorgiaRoseS pic.twitter.com/2X2WLMDxXY

— Freddy Parker (@FreddyParker98) November 2, 2016
Gifty was eliminated from
X Factor
on Sunday night after her Fright Night performance. She performed against Four of Diamonds in the sing off but was sent home when all the judges, bar her own mentor Simon Cowell, chose to save the band.
Simon later apologised to Gifty for choosing the wrong song; he had
selected Fifth Harmony's 'In Love With A Monster'
marking the second time Gifty had performed a Fifth Harmony song in four live performances.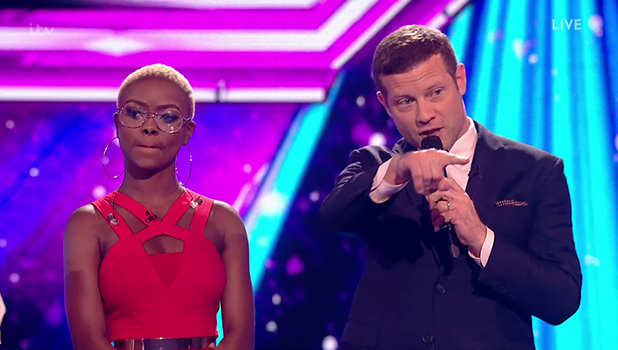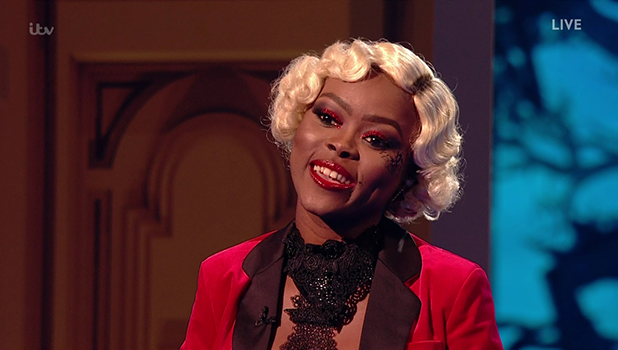 Gifty said she
personally felt it was "predictable" to do a second Fifth Harmony song
and she worried the audience would be bored, but she also understood Simon had her best interests at heart.
"Simon has been absolutely fantastic, he's always had my best interests at heart and has always done what made me feel comfortable. With him saying he picked the wrong song, I don't blame him, I feel he honestly felt it was the right song for me and I would smash it," she said.
"I tried my absolute best. I knew it was a risk doing Fifth Harmony song, like third time. I personally feel people are going to think she's too predictable, but you know what, I did it and I have complete faith in Simon; he knows what he's doing."
X Factor
continues Saturday at 8pm on ITV.