Geordie Shore star Chantelle Connelly has hit back at negative comments over her kiss with Gaz Beadle, telling her critics: "Get over it peeps, I have."
Viewers saw
Chantelle and Gaz lock lips in Geordie Shore's latest episode.
The duo surprised everyone by necking on, as Chantelle had said she still liked Scotty T and
Gaz claimed he wasn't ready to pull just yet because his fallout with ex Charlotte Crosby was still "raw."
Following their kiss airing, fans took to Twitter to share their thoughts on Gaz and Chantelle's smooch and it's fair to say it didn't go down well with everyone.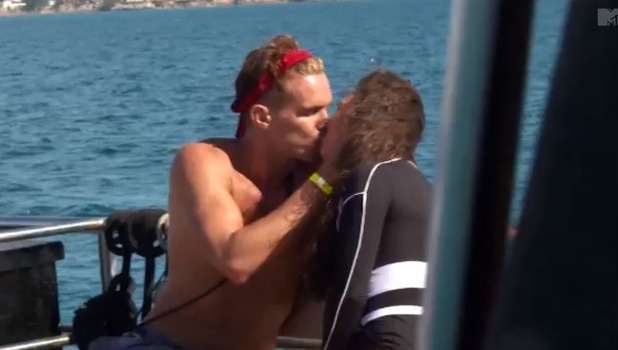 Chantelle was accused of being a "snake" for going there with Gaz, given his history with Charlotte, while others claimed the pair kissing had 'made them feel sick'.
Another Twitter user commented: "Chantelle and Gaz being together is just so wrong in so many ways."
Gaz &a Chantelle necking on makes me want to vomit #geordieshore

— micheala burgess (@michealaamariee) November 2, 2016
Not impressed that Chantelle pulled Gaz at all on @mtvgeordieshore Poor @Charlottegshore there's mate rules!! #GeordieShore

— Danielle (@_Danielle01) November 1, 2016
Feel horrible for Charlotte the fact Gaz is getting off with Chantelle.. Nae heart what so ever

— Emma Young (@emmayoungxx) November 1, 2016
Chantelle got with Scotty T after Chloe and now Gaz after Charlotte yet she "doesn't want to live with snakes" #GeordieShore

— Kelly Booth (@Kelz_Boo) November 1, 2016
The thought of Gaz & Chantelle is vile, does Chantelle have no respect for Charlotte

— Ellie Steggles (@ellie_steggles) November 1, 2016
Others, however, didn't see the problem, pointing out that both Gaz and Chantelle had been single when they kissed, so they could do as they pleased. But, the negative commentes didn't go unnoticed by Chantelle and she made sure to hit back.
She tweeted: "Bloody hell was a kiss you'd think we had just killed someone, get over it peeps, I have !! And for the record yeah he can kiss (sic)."
Chantelle then shared a quote that read: "Life is too short to worry about what others say or think about you. Have fun and give them something to talk about."
Alongside it she tweeted: "There's ppl dying, ppl with illnesses, ppl with no food or water... and there's ppl who want me to be bothered over a poxy kiss with Gary (sic).
Gaz, meanwhile, hasn't mentioned his kiss with Chantelle on social media.


Chantelle's tweets come after fans
saw her and Gary kiss during a boat party in Magaluf.
Gaz decided that he wanted to flirt with his co-star and while away from the others, the pair ended up kissing.
They snogged again following a night out (out of view once more), but all was later revealed when Gaz confided in Aaron and Chantelle drunkenly spoke about her kisses with Gaz with the others. She and Gaz had both been worried about Holly's reaction to them getting with each other, as she is Charlotte's best friend.
And they had every right to be wary because Holly was furious with Gary. Nathan broke the news to her and Holly came over all emotional. She said: "How the f**k could Gary do that with someone else in the house? Charlotte's bed is not even f**king cold yet."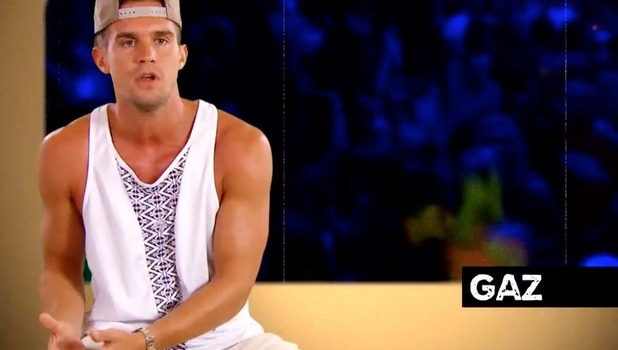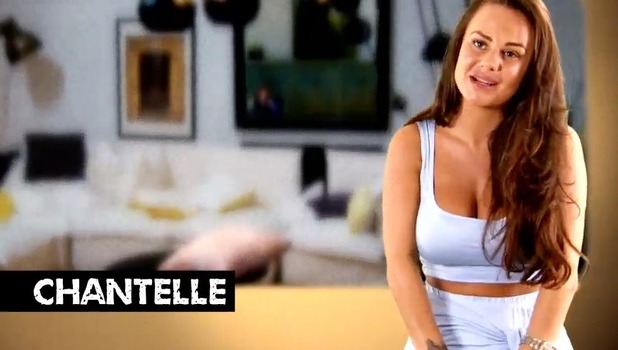 Holly told Gary she no longer wanted to be friends with him
and said: "I don't want to get upset. I just want to fight [Charlotte's] f**king corner. You've lost Charlotte and you've lost me as a mate. I can't speak to you."
Holly admitted that she had been holding out hope that Charlotte would make a return to
Geordie Shore
(after quitting the show back in June), but knew that Gaz kissing Chantelle had ruined any chance of Charlotte coming back.
"I was holding on to this one tiny grain of hope that Charlotte might come back. But he's chucked that grain, f*cking pissed on it, stamped on it, set it on fire and now when she finds this out, she'll never set foot in that door again," Holly said.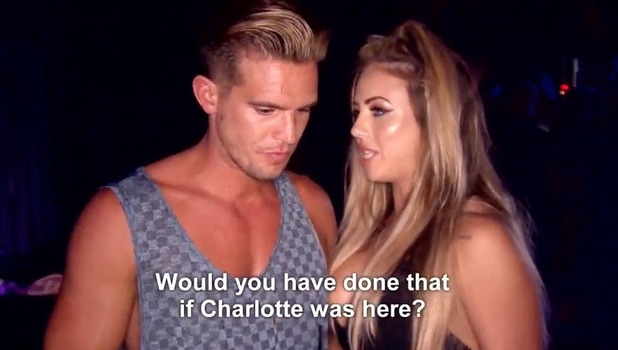 Gary, meanwhile, hit back: "Me and Charlotte are done. I've got to move on to a new chapter of my f**king life... Holly is putting all this on me and sometimes it's not fair. Charlotte has moved on. I am trying to do the same so sometimes Holly, keep your f**king nose out."
Geordie Shore continues Tuesday 8 November at 10pm on MTV.
Follow us on Twitter @RevealMag for all your celeb, fashion and beauty news!
Fancy winning some GREAT prizes? Check out Reveal Competitions here!