X Factor's Gifty Louise and Jordan Lee have continued to laugh off persistent rumours of a romance, insisting they're just close friends.
The singers have already brushed off the claims but it appears they won't go away as both Gifty and Jordan have again spoken out to ensure everybody it's just friendship, not romance!
Gifty told the new issue of
Reveal
magazine they had a brother-sister relationship, saying: "There is nothing going on with me and Jordan, everyone keeps saying this!
"We literally fight like cat and dog."
5 After Midnight's Jordan, meanwhile, told
OK magazine
: "Apparently, in this industry, boys and girls can't be friends! Me and Gifty share a good friendship and that's all it is. We clash a lot in a good way. Because we're always together, we get photographed together a lot and people perceive it as something that it's not."
Gifty was eliminated from
The X Factor
on Sunday during a results show that shocked plenty of viewers.
The 20-year-old landed in the
bottom three with Ryan Lawrie and Four of Diamonds
after their Fright Night performances. Ryan was saved by the public flash vote for a third week in a row, leaving
Gifty to take on Four of Diamonds in a sing off.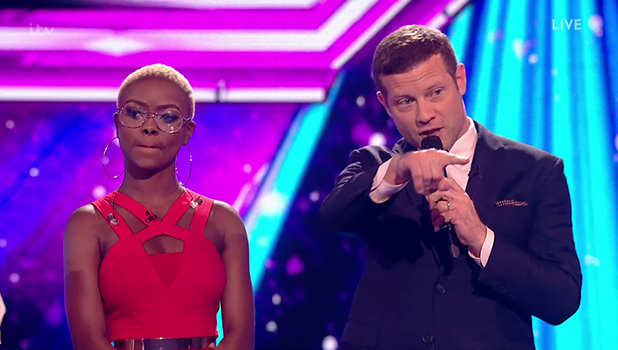 All the judges apart from Gifty's own mentor Simon Cowell chose to send her home. Simon later apologised to Gifty for choosing the wrong song; he had
selected Fifth Harmony's 'In Love With A Monster'
marking the second time Gifty had performed a Fifth Harmony song in four live performances.
Gifty said she
personally felt it was "predictable" to do a second Fifth Harmony song
and she worried the audience would be bored, but she also understood Simon had her best interests at heart.
"Simon has been absolutely fantastic, he's always had my best interests at heart and has always done what made me feel comfortable. With him saying he picked the wrong song, I don't blame him, I feel he honestly felt it was the right song for me and I would smash it," she said.
"I tried my absolute best. I knew it was a risk doing Fifth Harmony song, like third time. I personally feel people are going to think she's too predictable, but you know what, I did it and I have complete faith in Simon; he knows what he's doing."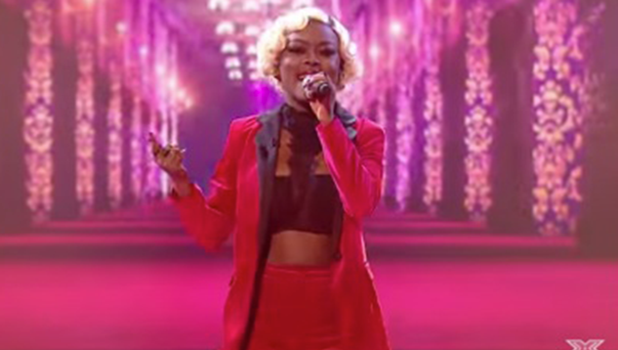 Meanwhile, the
X Factor
finalists have all said how much they will miss Gifty, including Jordan, who tweeted: "I'm gunna miss the girl man good friend Deya @GiftyLouise it's been a good experience at @TheXFactor."
Gifty replied: "Don't make me cry man, just make sure you or @MattTerry93 win this thing for me!"
She also told Jordan she'd be in the audience each week to cheer him on: "Boy im gonna be sitting front row everyday Saturday cheering your name, can't rid me that easily
Don't make me cry man just make sure you or @MattTerry93 win this thing for me ! https://t.co/mHvbub1XWe

— That Blonde Girl (@GiftyLouise) October 31, 2016