When we catch up with Olly Murs at his intimate gig and listening party for new album, 24 HRS, the 32-year-old is buzzing at the turnout.
'My music is everything to me,' he smiles.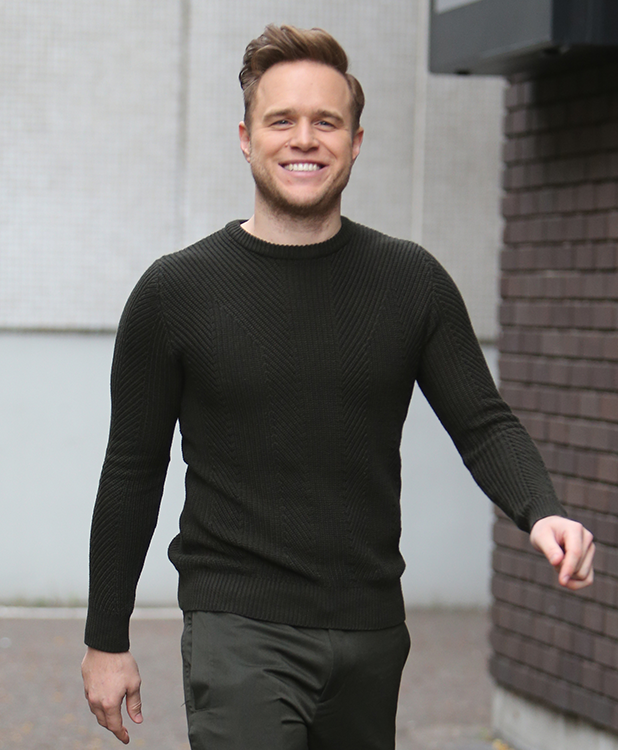 It appears the former
X Factor
host has overcome the nightmare he went through last year. Last September, Olly's three-year relationship with girlfriend Francesca Thomas came to an end.
In November, the Dear Darlin' hitmaker then received a huge backlash from
X Factor
fans for his famous blunder on air. While presenting the ITV show alongside Caroline Flack, 36, he prematurely blurted out the name of the person who would be leaving.
Olly later quit the show, with Caroline also leaving.
One year on, we were keen to find out how he's doing. (This interview appeared in issue 43 of Reveal magazine.)
DO YOU MISS HOSTING THE X FACTOR?
No. I loved it for that year. I really enjoy presenting, but I'm a singer and that's the most important thing to me. That's what I love. I'd like to get back on TV at some point, but probably not on a show that's been hosted by someone as good as Dermot [O'Leary, 43]!
HAVE YOU BEEN TUNING IN?
It sounds really wrong when I say I haven't – and it's not because I don't want to – I don't really watch it because I've actually got my life back. I get a chance to live on the weekends now. I have seen bits and bobs of the show though, like Honey G.
ARE YOU A FAN?
I don't know what to make of Honey G. It's funny but at the same time it's like, 'Is this real? Is she a serious artist?' – I don't know.
YOU AND CAROLINE BECAME REALLY CLOSE ON THE SHOW, HAVE YOU SPOKEN RECENTLY?
I haven't, to be honest. People seem to think we're talking all the time, but she's been away and I've been doing my own thing with my album.
DO YOU MISS HER?
Caroline's lovely, she's a great person, she's fun, and a good laugh, but when you spend seven months with someone intensely it's nice to have a little bit of a break. So we haven't seen each other much, but we've had the odd text here and there. We'll catch up at some point.
MANY OF THE TRACKS ON 24 HRS ARE ABOUT YOUR BREAK UP WITH FRANCESCA. ARE YOU OVER IT?
I am. Obviously the heartbreak was during a period I was going through with my ex, up to seven months ago, but now I'm over that. I've written about it, so now I'm just kind of moving on. And the album is everything to me; I put my life and soul into it.
SO HAVE YOU BEEN DATING?
I'm not going to lie, I've been on some dates. They've been alright, but I'm not looking for a girlfriend at the moment, unless someone jumps in my life and completely surprises me. For now, I'm just enjoying my work and focusing on that. If it happens, it happens, but if it doesn't then that's ok.
WHAT WOULD BE YOUR IDEAL DATE NIGHT?
I always want it to be fun. Bowling is great or a bit of crazy golf. I think dinner is more for a second date, but it really depends on the person. I've found that it doesn't matter where you go, it's who you're with that counts. You could just be in a bar drinking, but still have a great night.
Olly's new album, 24 HOURS, is out Nov 11