Made in Chelsea's Toff spills the beans on why she's not interested in joining the show's other girl gang.
When we catch up with
Georgia Toffolo
over breakfast in Mayfair, she seems more interested in investigating the croissants on offer than she is in making friends with her
MIC
castmates Frankie Gaffe, Tiffany Watson and Olivia Bentley.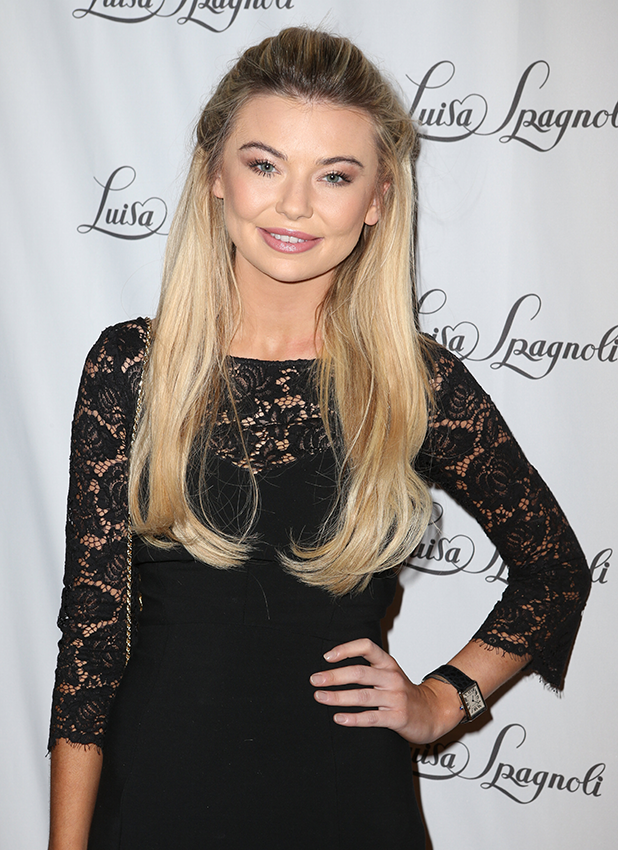 After battling with Olivia for the attention of Francis Boulle over the summer and subsequently falling out with Tiff and Frankie, their relationship is still frosty.
But if Toff, 22, is upset by Frankie's recent comments that she and Jess are 'nasty' and 'b*****s,' she's not letting it show.
'Yeah, there's tension,' Toff admits. 'I don't think I am very similar to the other girls, which is a shame. They've got their gang, and I'm not that bothered. I've got such a diverse group of friends that it doesn't bother I'm not in their group. In real life, you really don't get on with everyone you meet.'
Toff doesn't seem that fussed about her former love interest Francis, 28, either – although she confesses that watching the whole thing back was hard.
'I've been quite unlucky in love recently, with the last two guys that I've seen [Francis Boulle and Richard Dinan], it's gone really horribly wrong. Those two guys definitely weren't right for me at all. When I started to pursue something with a boy on screen, it was really hard. You live things twice. You go through things the first time, and then you have to experience it again and find out everything people are saying about you. I was quite surprised by the way some of my friends reacted to the Francis situation.'
But it looks like Toff's unlucky streak might have finally ended – the blonde beauty has been pictured out on the town on the arm of a handsome mystery man on numerous recent occasions.
Will she spill the beans on her new beau? 'No, no details,' she smiles. 'He's a friend.'
When Toff runs us though her 'relaxed' diet and fitness regime, we can see what she means by the lack of similarities between her and her ultra-fit castmates.
'I'm really, really bad. I do try and go to the gym sometimes,' she giggles. 'I got a personal trainer, which is great because I'm quite lazy and I'm always talking. I'd rather just lie on the floor and talk, but if he's doing the workout, I'll do it with him.'
And when it comes to snacking, Toff admits she's 'really naughty'.
'I really love eating cheddar cheese and honey, which sounds weird but it's really nice.'
We can't see ourselves serving them up any time soon, but if you say so, Toff!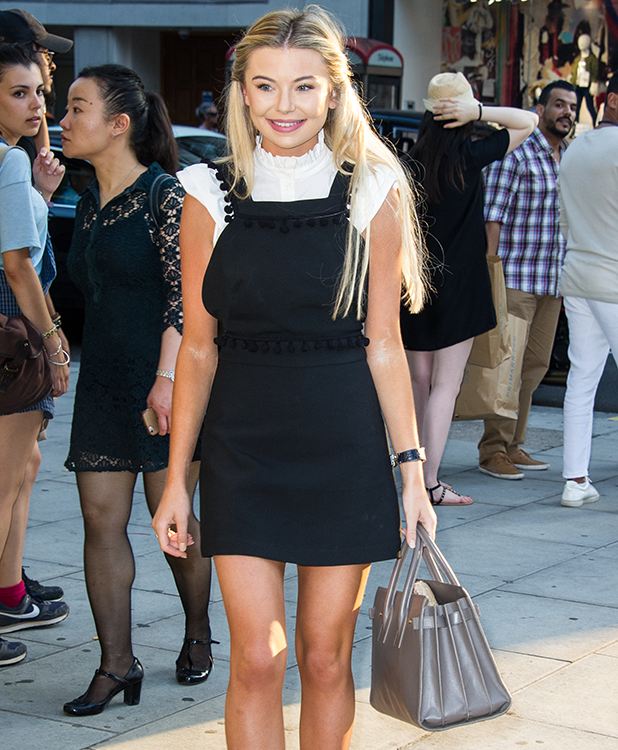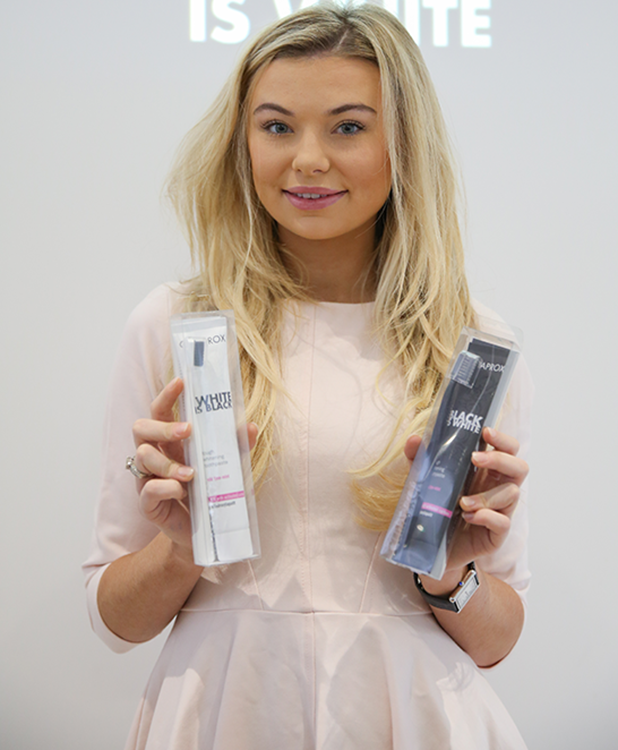 Toff is currently working with Curaprox's Black Is White charcoal toothpaste. 'I couldn't believe the colour of this toothpaste when I first saw it,' she said.
'I never would have thought black toothpaste would be something I'd use, but the effects are amazing! It leaves my teeth looking white and feeling strong – and it's great to know there's no bleaching agents or nasties in there.'
Toff keeps her smile pearly white with Curaprox's Black is White charcoal toothpaste, available at Curaprox.co.uk.This chat appeared in Reveal magazine issue 43