TOWIE star Chloe Lewis tells Reveal about her new romance with Ben Shenel, falling out with Georgia Kousoulou and what she really thinks of her ex Jake Hall dating her lookalike Misse Beqiri…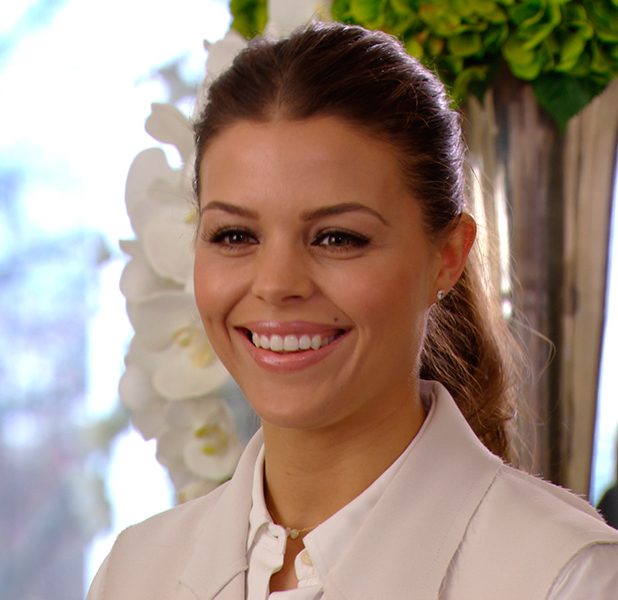 "It's all been so stressful!"
Chloe Lewis
sighed when we chatted to her recently. Not only has she finally been putting her life back together after her split with boyfriend of nine-years, Jake Hall, earlier this summer, but recent
TOWIE
episodes also saw her at the centre of a whole new dose of drama – with a capital D.
First up, she and former BFF Georgia Kousoulou were embroiled in a slanging match because Chloe felt Georgia was being distant in Marbella, then Kate Wright accused Chloe of trying it on with her ex Dan Edgar. Not only that but it was revealed that Jake is indeed dating
Cheshire Housewives
star Misse Beqiri. Oh, and Chloe has also bagged herself a new bloke too…
Dramatic stuff... so we caught up with her to ask how she was feeling.
(This chat appeared in Reveal magazine issue 43)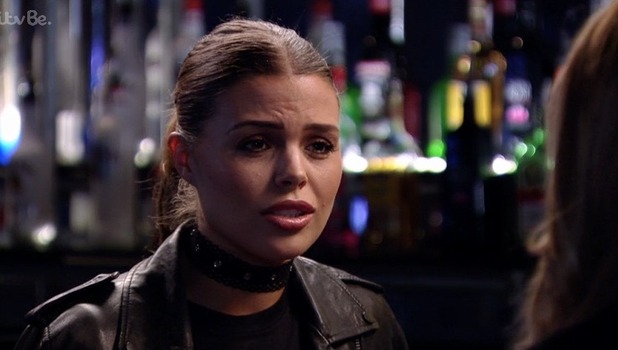 Talk us through what happened with you and Georgia?
"I accused her of not being there for me after my split with Jake but I have corrected myself, I didn't mean it. I was so angry [at being blanked by her in Marbella] and I had my guard up. She has been there for me. I've known Georgia for a long time and I was really upset about what had happened to our friendship. I think it was a case of Chinese whispers – everything was exaggerated and made worse."
Will you be friends again?
"We've cleared the air and I've been round to see her but we're not going to be best mates."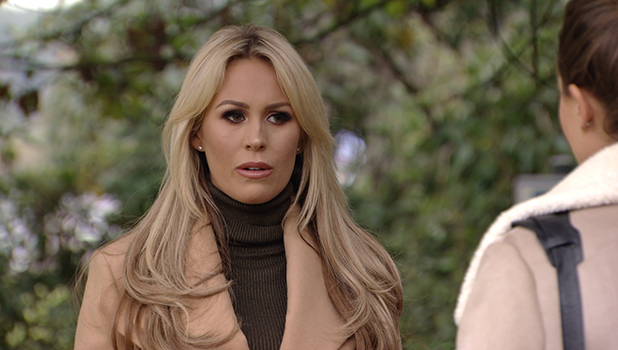 You've also had it in the ear from Kate Wright. Is it true you called Dan Edgar 'hot'?
"I have said he's nice looking in the past but this was before Kate joined the show."
During a joint photo shoot with Reveal last year, Dan said he thought you were 'a good looking girl' but added, 'I can't ask her out because I'm friends with Jake'. What do you think about that?
"Oh God, no comment! That's where it all stems from. Now I know Kate, I wouldn't say it. I've been in the same situation with ex boyfriends and I wouldn't do that to another girl. I really like Kate, I wasn't being disloyal - I didn't know her."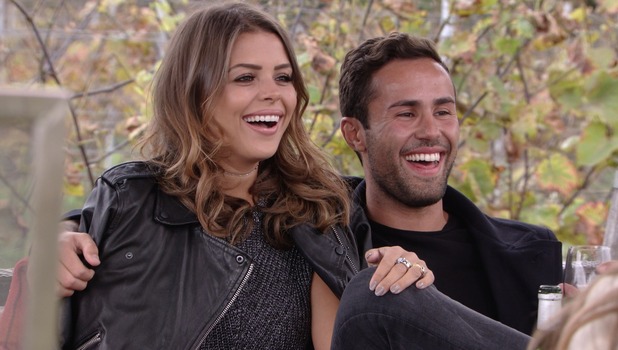 You've been on a few dates with newcomer Ben Shenel, how's it going?
"Really well. Ben is a real gentleman and we speak every day but I'm not looking to get into a relationship. It's strange to be dating again. I felt bad when everyone kept going on about Dan thing. I said to Kate, "I'm talking to Ben and it's actually really embarrassing for him". She then accused me of seeing all of Ben's mates! I've never met them. I got quite upset because she was trying to make me look so bad and all I was trying to do was make amends."
Jake is rumoured to be dating Real Housewives of Cheshire's Misse Beqiri, are you OK about it?
"It helps me to move on. Not that I wanted to get back with Jake, but knowing he's with someone else makes it final. Everyone says me and Misse look alike but I don't think so. She's a model, I take it as a compliment. Jake and I don't talk at all anymore. It's weird how you can go from being so close to someone to being complete strangers…"
TOWIE
airs Wednesdays and Sundays at 10pm on ITVBe.
TOWIE's most shocking moments: