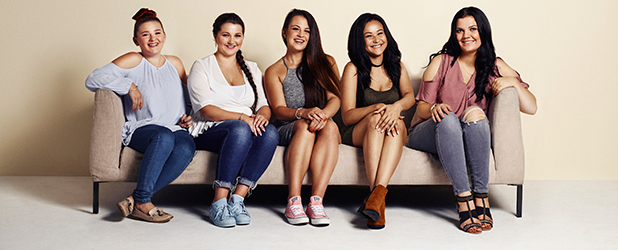 It's been a massive hit in the US and now the UK gets its own home grown Teen Mom. We meet five loveable teens as they embark on their turbulent journeys through motherhood.

Get the tissues ready – you're going on an emotional rollercoaster...
"I want to challenge the teen mum stereotype"
... says
Amber Butler, 17, mum to Brooklyn, one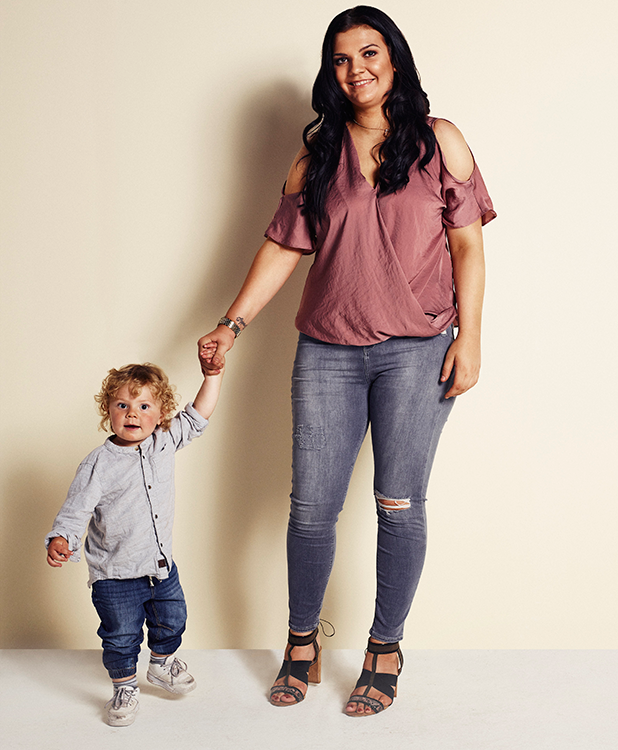 Having baby Brooklyn has really turned Amber's life upside down, but then she believes it's for the best as she's become more reliable, responsible and mature. Since having him, she's been inspired to work with children and plans to start university next year.
Keen to challenge the teen mum stereotype, she says: 'When people think of young mothers they think tracksuits, fake Ugg boots, messy bun hair, but we're not all like that. I want to prove to people that the stereotype is wrong. I'm hard working, and want to show people that having a baby doesn't mean your life is over. It's the opposite.'
"Gaining pregnancy weight knocked my confidence,"
...says
Chloe Patton,17, mum to Marley, nine months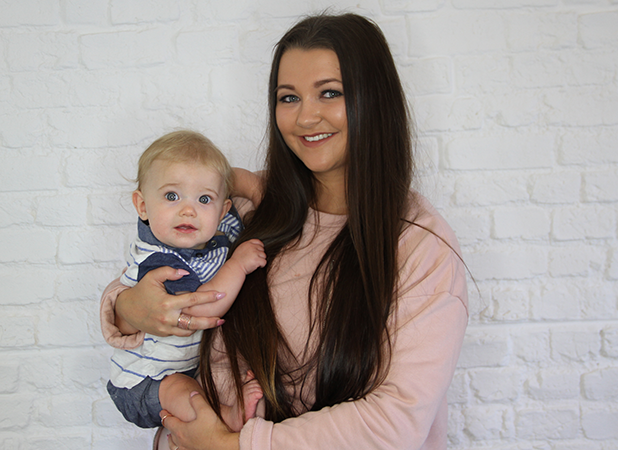 Chloe and her boyfriend Jordan didn't plan on having children so young. In fact the A* student had aspirations of becoming an actress, and described being pregnant as a 'nightmare.' But Chloe says seeing Marley's face every morning makes her proud to call him hers. Although she moans at Jordan, the couple are working teen parenting out together.
Keen to capture Marley growing up on camera, Chloe wants to instill body confidence in other young mums, too. After going from a size 10 to a 14 since giving birth, she says: 'I feel a bit rubbish but there's more important things to worry about. It takes nine months to put the weight on, it's not going to take a week to get it off… unless you're Kim Kardashian.'
"I wanted to be a young mum,"
... says
Naomi Konickova, 17, mum to Kyanna, two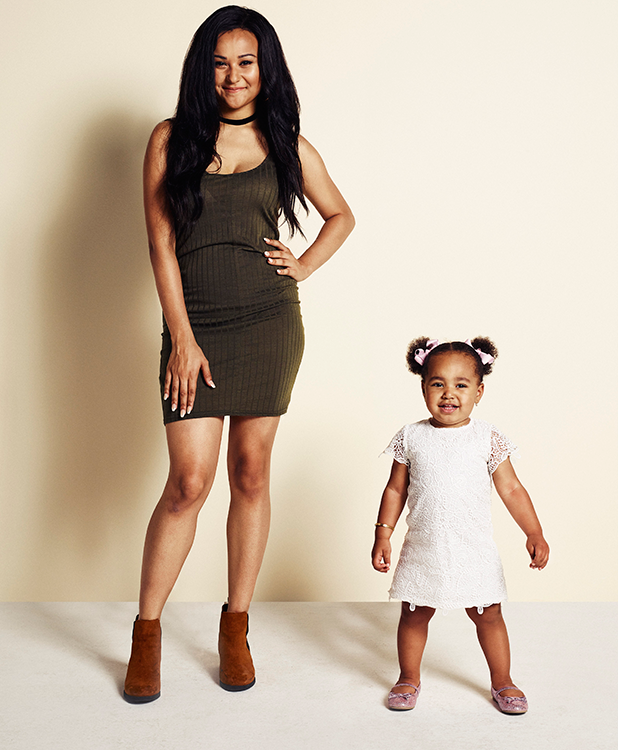 Glam girl Naomi broke up with her daughter's dad Raphael two months after she was born. Although she says he's a great dad, she felt he was lazy. Describing herself as a feminist, Naomi would love to have a close relationship with her daughter, like she does with her own mum.
In the future, she wants to work full time as a make up artist. She says, 'I wanted to be a young mum because you can live your life afterwards. When I'm 40 I won't have to do the school run, I can be on holiday!'
"My baby will grow up with two parents,"
... says
Megan Salmon Ferrari, 17, mum to McKenzie, one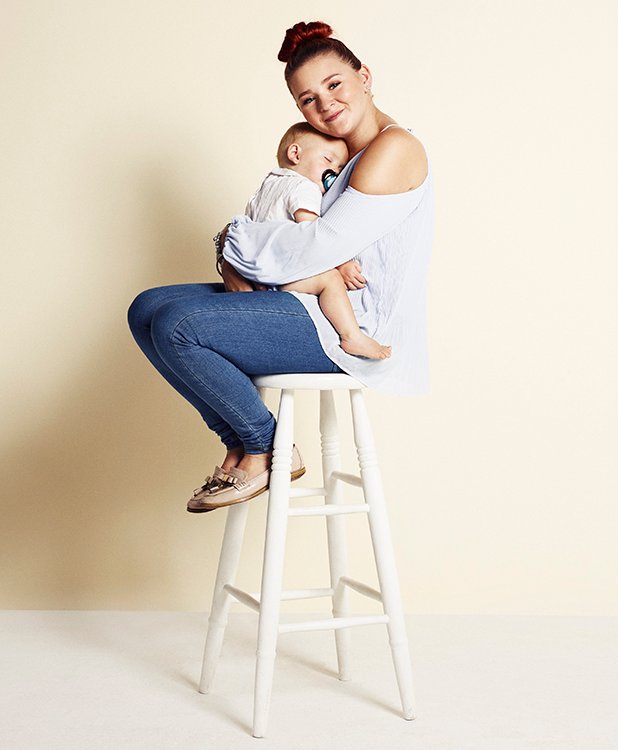 Fiery Megan admits she didn't have a clue what she was letting herself in for when she fell pregnant. Determined to be independent, she moved out of her family home and into a caravan with McKenzie's father, Dylan.
In the emotional first episode, after Dylan proposes, she discovers he's cheated with her best friend. She says, 'We're not getting married now. Finding out he was unfaithful was hard. If we didn't have the child, I would have left him by now. But I know what it's like growing up with parents who hate each other, and I'm not having that for my child.'
"Having a baby cost me my friends,"
... says
Mia Boardman, 19, mum to Marliya, six months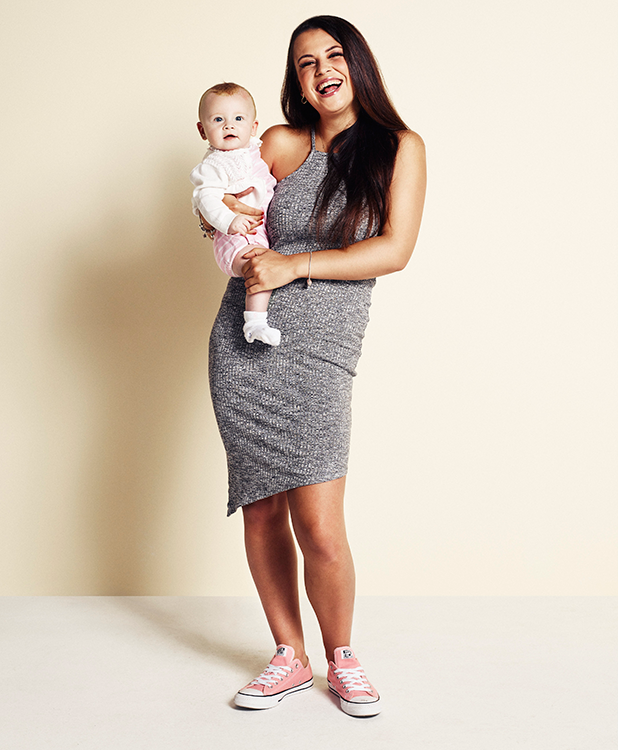 The eldest mum on the show, Mia, admits she had mixed feelings when she found out she was pregnant. And even though it's incredibly hard work, Mia loves being a mum. Her favourite thing about her daughter, Marliya, is that she can moan to her all day and she can't talk back… yet.
The former party animal says: 'I used to go out a lot before I was pregnant. I thought I'd miss it so much and was really upset, but I haven't at all. It's been hard and I've lost some friends because I have a baby – they don't understand I have responsibility now. Although I've been on a few nights out, I can't dance like I used to!
Teen Mom UK
starts Wednesdays at 8pm, only on MTV.