X Factor host Dermot O'Leary has admitted he doesn't like the "meanness" directed towards controversial finalist Honey G.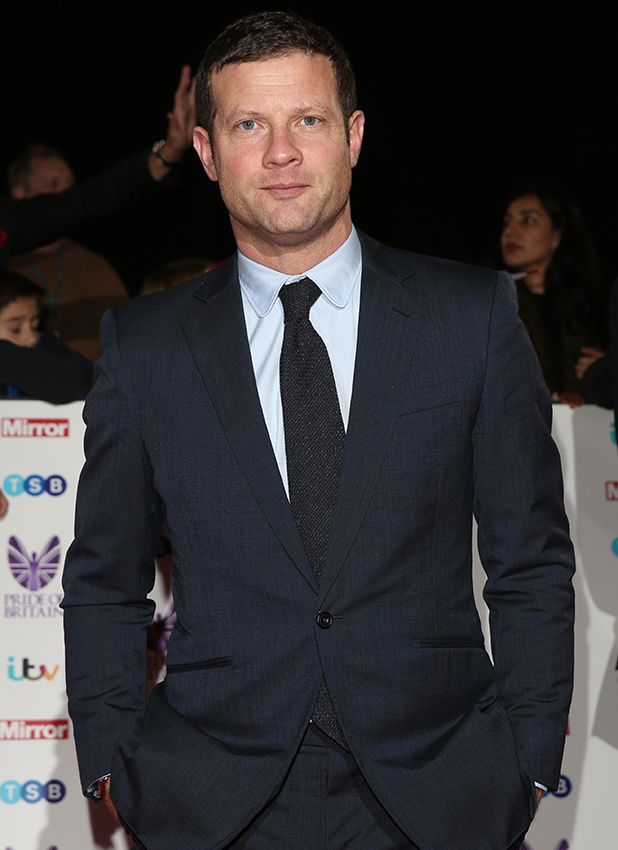 The TV presenter also told
Huffington Post
that any suggestion of rapper Honey G being "racist" is ridiculous.
"That's just nonsense," he said.
"It's just the music that girl loves so who are you or I to say what she should or should like? I think it's offensive."
Dermot added: "She's a really hard worker, give her her due, all the music teams say she's one of the hardest working contestants we have, she doesn't stop practicing.
"I don't like the meanness towards her, but for the most part she seems to be pretty well liked."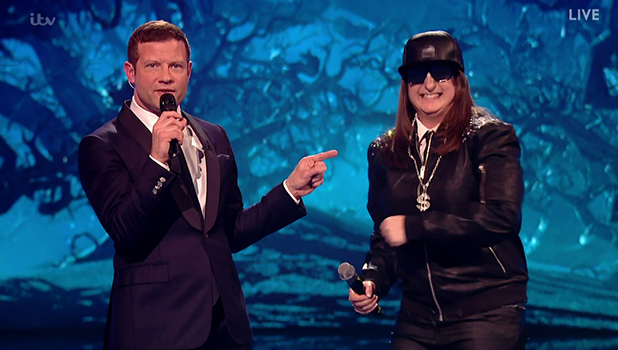 In a separate interview with
The Sun
, Dermot did joke that it would be pretty amazing if Honey G had been pulling a prank the whole time.
"We'd all love if it turned out Honey G, was a joke, but you know she works really hard," he said. "We've had plenty of characters over the years, we've seen this movie before."
Honey G, who hails from North London, has been up against it since her very first audition, fighting accusations she doesn't deserve her place in the show, that she's a "novelty act" and that it's just a prank she's playing on the competition.
However, she's frequently denied that,
saying she's 100 per cent real
and her lengthy background in urban music shows she's genuine.
Honey G told
WhatsOnTV
: "I know some people have been saying they don't think I'm real and that I'm a prank that's been set up by the producers, but those haters need to check themselves because I AM the finished article. I might not have the most amazing voice but I'm a heavyweight rapper, singer and producer and I write my own lyrics, so I've got real skills to bring to the table.
"To be regarded as a joke is really insulting."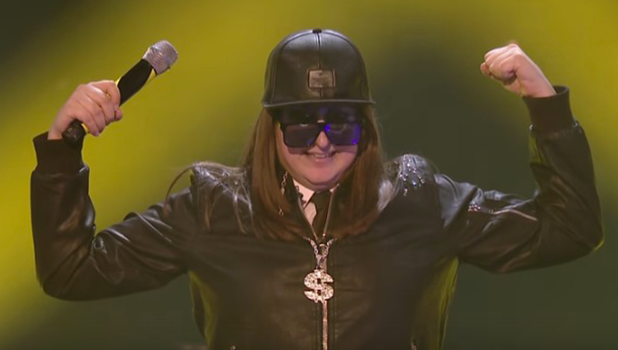 Honey G added on ITV's
Good Morning Britain
: "The whole of my life I've wanted to be a rapper, and it wasn't until now that I've got the opportunity to be on a platform," she added.
"I've obviously looking to now pursue a full time career as a rap music artist. Hopefully get a record deal, hopefully with Syco which is what I really want and be a multi platinum recording artist and sell records globally and do global tours.
"So I'd like to put my day job and stuff like that behind me now."
Despite facing some criticism, the
rapper, who is mentored by Sharon Osbourne
, has proved a hit with the voting public as she's never been in the bottom three once all series.
Meanwhile, show boss Simon Cowell has also been speaking about Honey G this week, joking: "Don't blame me!"
Chatting to
The Mirror
about her, Simon said: "Don't blame me. Don't blame. Part of me thinking I don't know what's going on. The other part of me is laughing. It's Honey G. She's doing great… The ratings love her."
The X Factor
continues Saturday at 8pm on ITV with a Boyband v Girlband theme.