Louisa Johnson has hit back at claims she 'mimed' during her performance on The X Factor, insisting she sang live on the show.
Louisa made her
X Factor
return during Sunday night's results show (30 October) to perform her new single 'So Good'. She had told fans she was "so excited" to be back on the show that made her a household name, but was later subjected to a handful of negative comments following her performance.
One fan accused Louisa of 'miming' her new track, but she fired back in response: "Sorry that I can sing live?"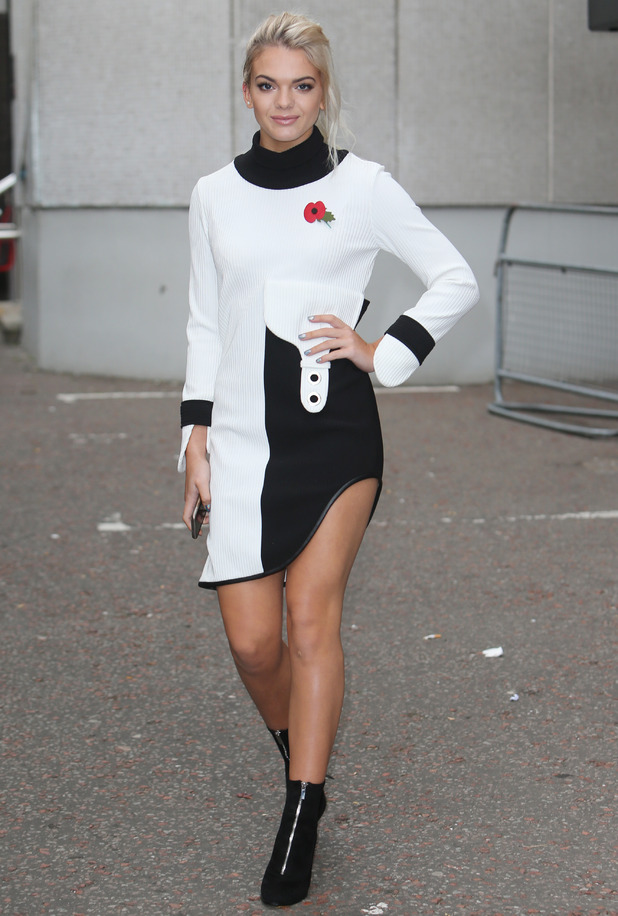 They had tweeted the 18-year-old to say: "Well mimed, might just as well stayed at home and played the record!!!"
Their tweet didn't go unnoticed by Louisa and she replied: "Oooo from a fellow hammer I thought you'd be more intelligent." Before then adding: "I mean, sorry that I can sing live? Should I be sorry? Lmao."
I mean, sorry that i can sing live? Should i be sorry? Lmao

— Louisa Johnson (@louisa) October 31, 2016
After taking to the stage, Louisa had told fans on the social media site: "Had SO MUCH FUN tonight! Thank you @TheXFactor good to be back ;-)."
Louisa's single 'So Good' is her first original single.
She first announced its release on Twitter at the end of October. It follows her track with Clean Bandit, 'Tears', and her winner's single 'Forever Young'.
'Forever Young', although Louisa's debut single, was a cover and
Louisa has now admitted she wasn't a huge fan of the song.
Speaking to
The Sun
, Louisa said: "I didn't really get with [the single] that much. Everyone knows it wasn't the best song. I didn't really like it, but it was just one of those things."
It reached number nine in the charts, following Louisa's win on
The X Factor
last year. She had been the youngest winner of the show so far, bagging the title at just 17 years old under the mentorship of Rita Ora.