TOWIE's Pete Wicks has clarified his relationship status with Megan McKenna, saying they are NOT back together and he's still trying to win her trust.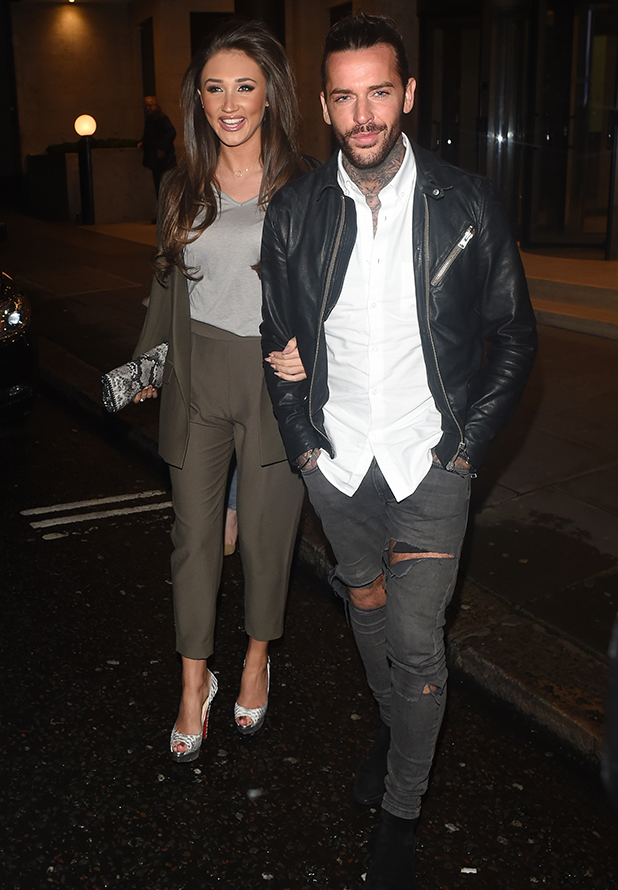 The 27-year-old told
The Sun
he's still desperately trying to convince Megan to give him a second chance after he was caught sexting other women behind her back.
"We aren't back together – that's not the case. I'm doing everything I can to get her back, of course, but it's going to take a lot of time to get Megan to trust me again," he said.
Pete had been making headway with Megan, 24, in recent episodes of
TOWIE
: he
took her away from Essex to a spa hotel
, where he treated her to a candleit outdoor dinner and played her parents' wedding song, which also means a lot to them.
It led Megan to propose a toast to first dates, leading many to presume she'd forgiven him and taken him back.
So Megan has took back Pete. Hope she's not expecting any sympathy from the general public when he cheats again

— Benyafarlow (@benyafarlow3) October 28, 2016
So that's it's for Pete and Megan. Back together just like that #TOWIE

— Noe (@missnubbs) October 26, 2016
But Pete told The Sun that is not the case and there is still a long way to go until that point, not that time matters as he'll spend as long as it takes to win Megan back; although he knows that may never happen.
"I don't know if she ever will," he admitted.
"If Megan decides there is a future between us she's told me it's going to be a long time before that happens but I've accepted that. I've got all the time in the world. I know what I want and I know what my future is: it's Megan."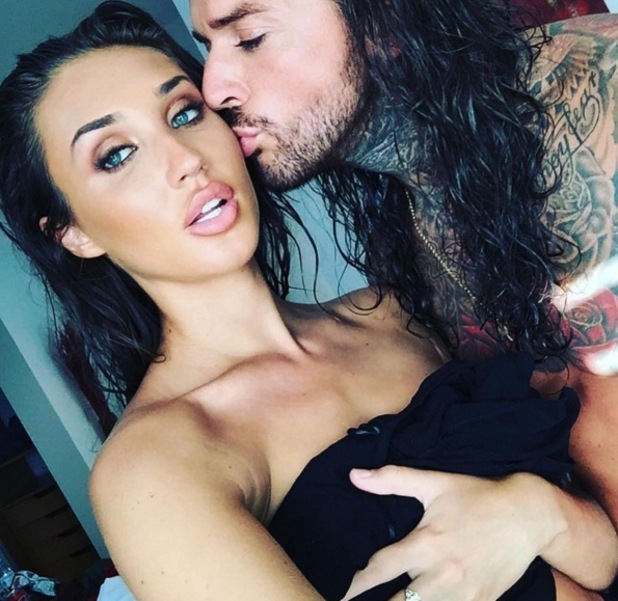 Pete was absent from the
TOWIE
Halloween special on Sunday night because of illness, but was no doubt watching with interest from home.
It was another emotional episode for
Megan, who found out from Danielle Armstrong that Pete's best friend Lockie thought she and Pete had been rowing loads
and having troubles before the sexting scandal.
"F**king hell," replied Megan. "We didn't row that much. That's a load of bulls**t. We did row but not all the time. That's not fair." She added that the idea they'd been rowing almost gave Pete a "reason" to be sexting other women.
"James doesn't know anything about me and Pete's relationship," she added. "It's not fair for him to say that. That's pissed me off a bit. I don't think Pete will be happy about that, if he thought James was saying that…"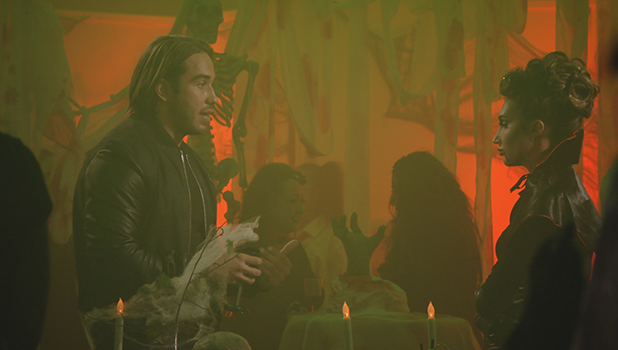 Pete has not responded to Lockie's comments about Megan.
However, in another interview, with
Daily Mail
, done before the episode aired, Pete praised Lockie for being a good friend throughout the drama.
"When things get a bit s**t it shows who your true friends are," said Pete. "I'll hold my hands up and say I am in the wrong, but people like Lockie are understanding and know I'm going to do everything I can to get her back, so it does mean a lot that he's here."
TOWIE
continues Wednesday at 10pm on ITVBe.
TOWIE's most shocking moments: