The X Factor's Gifty Louise has left fans wondering if she knew she was going home BEFORE the judges made their decisions public.
Following a sing-off with Four Of Diamonds,
Gifty was the latest X Factor contestant to be eliminated from the competition
after Nicole Scherzinger, Sharon Osbourne and Louis Walsh all voted to save the girl band.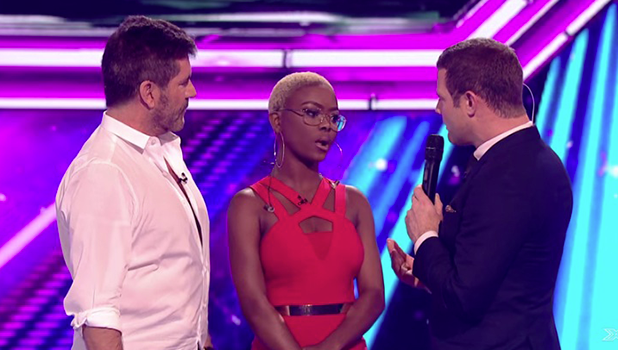 As Dermot O'Leary read her name out, the annoyance on Gifty's face was clear and she has since hit back at
claims she is a "sore loser" by tweeting
: "Not going to pretend I'm happy and smile for the beneficial of others. I worked my ass off and I was gutted. I'm allowed to be."
However, she has now added confusion to her shock exit after 'liking' a fan's tweet which suggests she knew she was going home BEFORE hearing the judges announce their decision live on air.

The post read: "@GiftyLouise u looked p*ssed off before results, I wouldn't be surprised if you were told you were going home before the result was announced."
Reveal
has contacted
The X Factor
for comment.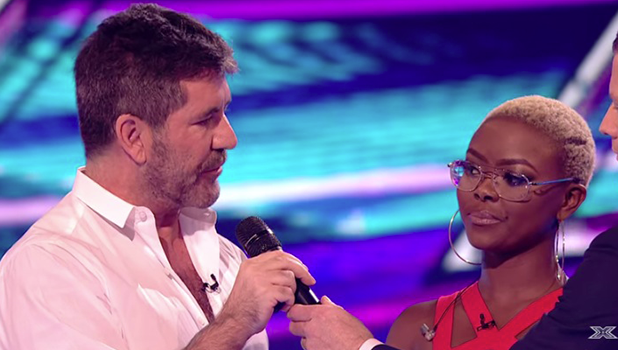 Following her departure from
The X Factor
, Gifty appeared on ITV's
Lorraine
and she was praised by Lorraine Kelly for not faking her emotions during the results show.
Lorraine told her: "What I like about you is you're very honest and what you see is what you get, you didn't do that whole, 'Yes, it's been a lovely journey, thank you all so much, I've had a lovely time.' You were annoyed, cross and devastated because it's what you always wanted to do."
Gifty replied: "I worked so hard, it is what it is, I did my best."
The X Factor continues this weekend on ITV1
.