X Factor's Gifty Louise has said she was "disappointed" with judge Nicole Scherzinger for not saving her during Sunday night's sing off against Four of Diamonds.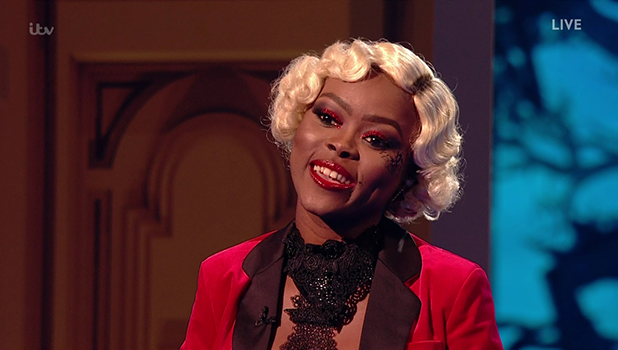 The 20-year-old spoke to reporters at ITV on Monday morning, after being
eliminated from the show following a Fright Night week performance
of the band's little known track 'In Love With A Monster'.
Three of the
X Factor
judges – Nicole, Louis Walsh and Sharon Osbourne – chose to save Four of Diamonds, apart from Gifty's own mentor Simon, who opted to send them home.
Gifty, 20, told
Hello Online
: "The judges didn't say a word to me [after the results show]. I'm quite disappointed about that. I just went back to the house. On stage, Simon told me that I was going to be fine, I haven't really spoken to him.
"I was most disappointed at Nicole," she added.
"I personally feel that they just planned to vote me out, it is what it is," said Gifty. "I did hear Louis say to Sharon, 'vote Gifty out' and everybody heard it."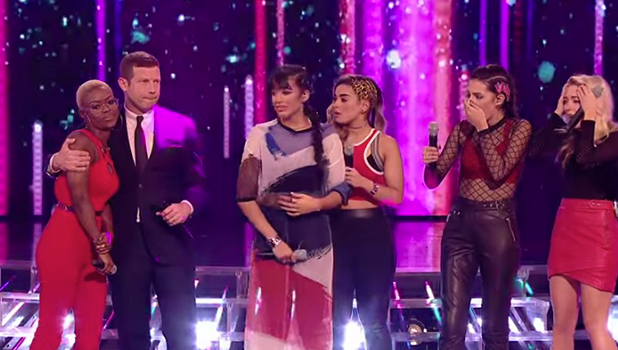 Simon opted to save Gifty, then Louis saved his band Four of Diamonds. Nicole followed suit, saying she thought Gifty would have a great career but she was saving the group. That left
Sharon to make the final decision:
send Gifty home or take it to deadlock.
As Sharon pondered her decision, Louis pleaded with her to save Four of Diamonds because of their potential. Sharon then announced she was saving the group.
Gifty added: "I personally think it was just 'Let's get rid of the competition' so they voted me out. It's fine, I'll take it as a compliment. They want me out because they perhaps felt like I could beat their artist and that's fine."
Explaining that decision on
Xtra Factor
, Sharon, 64, said: "[I like both of these acts] very, very much. What I was going for was, 'Okay, out of these two, who do I think would make the best album?'
"If either one was there and they could win, which one could really crush it by making the album?
"And I just decided."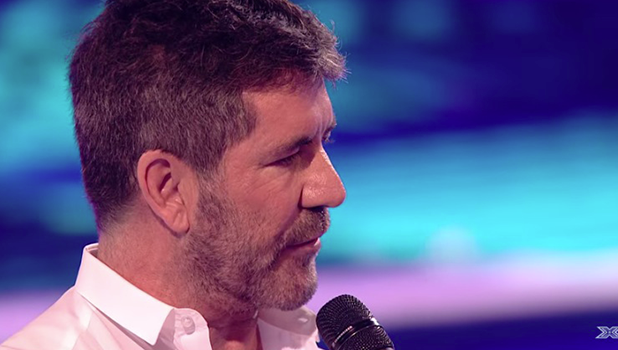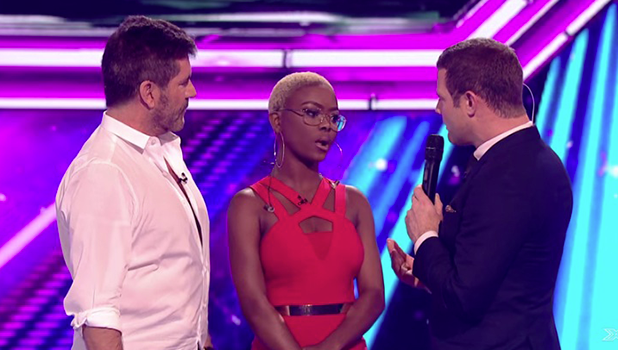 Meanwhile, Simon has said it's his fault Gifty was eliminated,
publicly apologising for getting the song choice wrong
; he selected Fifth Harmony's 'In Love With A Monster' for Gifty, marking the second time she'd sung a Fifth Harmony song on the live shows.
"I'll tell you what happened, it was my mistake, Gifty," said Simon. "I should never have given you this song and you shouldn't be out of the competition at this point. It is not you, it's me."
Gifty, however, said: "Simon has been absolutely fantastic, he's always had my best interests at heart and has always done what made me feel comfortable. With him saying he picked the wrong song, I don't blame him, I feel he honestly felt it was the right song for me and I would smash it.
"I tried my absolute best. I knew it was a risk doing Fifth Harmony song, like third time. I personally feel people are going to think she's too predictable, but you know what, I did it and I have complete faith in Simon; he knows what he's doing."
She did admit on today's
Lorraine
, however, that she had been a bit "iffy" about the song from the start, while she told
Good Morning Britain
she worried the audience would be bored by another Fifth Harmony track.
But she added: "Obviously I'm grateful for the opportunity and the fact he put me through as one of his final three girls and had faith in me. So many people auditioned for the show – thousands – and I made it to the final three years, and that's something to be proud of. I'm chuffed, I'm so happy.