Former X Factor contestant Johnny Robinson was unrecognizable during an appearance on Monday's episode of Loose Women.
Er, unless you
read our article last month about his new appearance
, that is!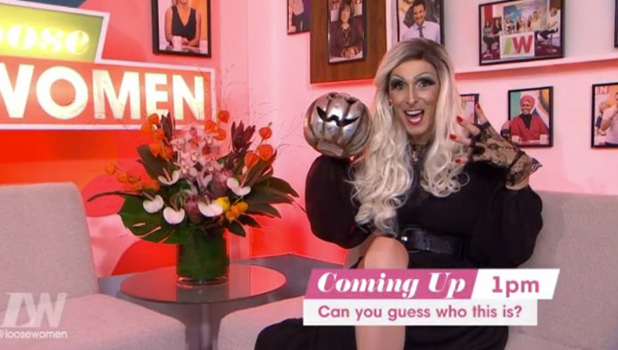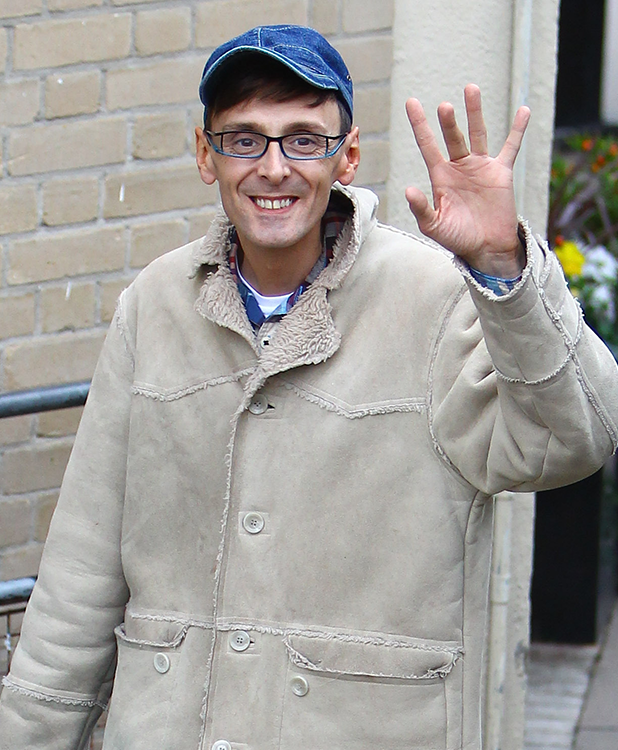 We all know and love him as the rather lanky, loveable hopeful who wore a tracksuit and cap in his 2011 audition before going on to smash the live shows ahead of his elimination in week five.
But these days Johnny is sporting a very different look!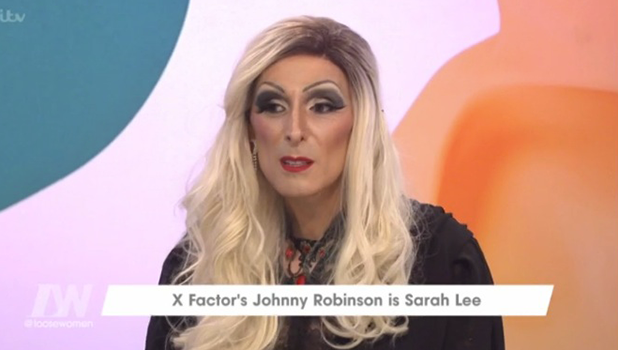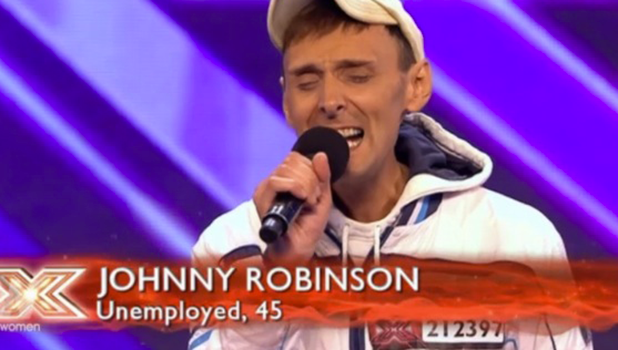 Johnny revealed his glamorous makeover and drag persona Sarah Lee in September thanks to a music video for his version of Diana Ross song 'Eaten Alive'.
Arriving on the
Loose Women
set, Johnny shouted: "I just arrived and the cab driver shouted, 'Kate, you look gorgeous!' He thought I was Kate Price, seriously!"
He added that the panel should call him Johnny: "I haven't had a sex change, it's just Johnny. Sarah has been locked in a cupboard, the wig, the frock, I haven't done it for a long time."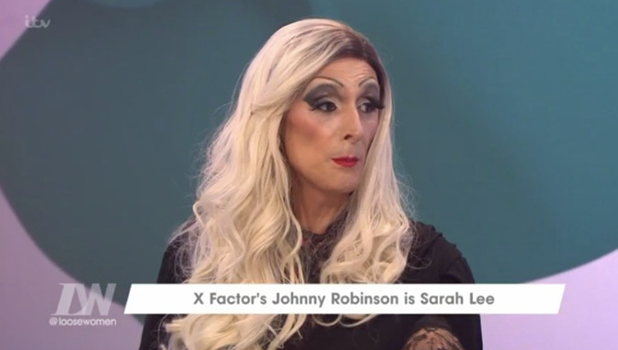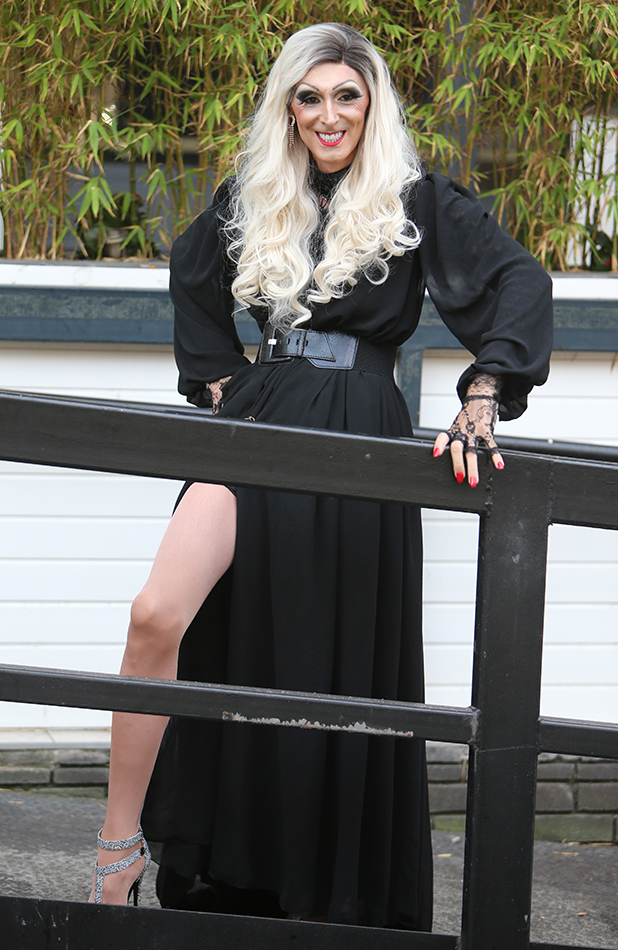 Johnny revealed he auditioned as Sarah for
Britain's Got Talent
but was unsuccessful and advised to try out for
X Factor
instead. "I didn't get picked for
BGT
, can you believe that? They said go for
X Factor
, but if I don't get on
BGT
, how will I get on
X Factor
? But I did!"
He said he wanted to be Sarah on
X Factor
but wasn't allowed. "I was maybe too revolutionary for them," he added.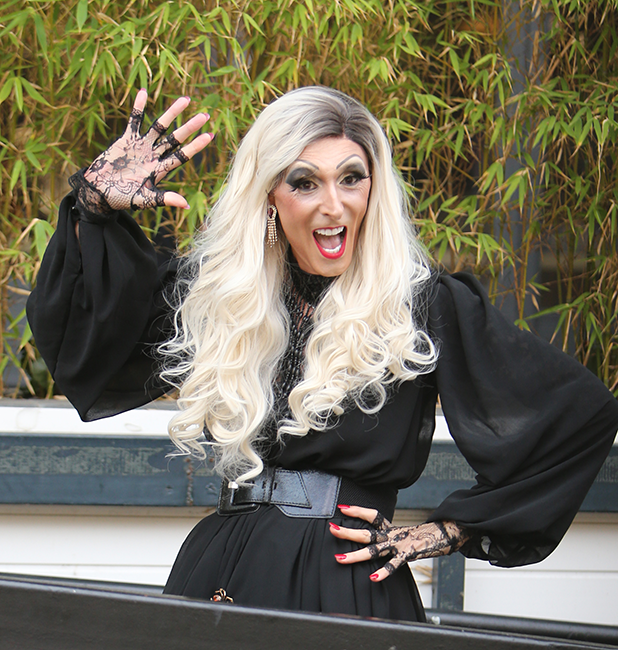 During his chat with the panel, Johnny spoke about disliking TV sob stories, which is why he was reluctant to discuss the true extent of his own background on camera. It was only when Coleen Nolan pushed him for more info he opened up about caring for his terminally ill father.
"I think the public are a bit fed up of hearing about 'I am doing this for my hamster or my gran.' Do you really want to hear that? You don't. I did have a genuine story, I'd lost my father in 2008.
"I auditioned for
X Factor
in 2011 but prior to that my father unfortunately got diagnosed with lung cancer and two brain tumours. He didn't want to go into a hospice. I wasn't working at the time and took care of him.
It" was 12 weeks form diagnosis to death After that, it did affect me because I did have a nervous breakdown and was diagnosed with post traumatic stress which is why I didn't look too good on telly. I had lost weight, I wasn't very well but I had to push myself forward as I was trying to make my life better and get somewhere."
Johnny was on the show to promote his new song 'Deliver Me'.