TOWIE: Chloe Lewis may have cleared the air with Kate Wright and Georgia Kousoulou, but she's revealed in a new interview she thinks things are still slightly awkward between them all.
Chloe had fallen out with Georgia in Marbella over their friendship
, while Kate was left hurt by Chloe after hearing she had made inappropriate comments about her ex-boyfriend Dan Edgar. Chloe has always denied this, however.
She did manage to sort things out with Georgia and
despite clashing with Kate initially
, viewers finally saw the girls put their recent drama to bed in
TOWIE's
Halloween special (30 October).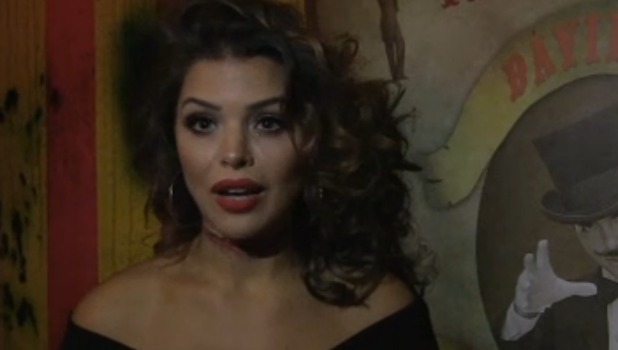 However, Chloe has since admitted she still thinks things are a bit awkward between herself and the girls.
In a new video shared to the
TOWIE website
, she said: "I'm glad that things are sorted now and I'm glad that we don't have to talk about this anymore and drag it on. It's frustrating that I never said those things, as much as people think that I'm lying, I'm not a liar."
Chloe has been accused of saying she can 'look, but she can't touch' about Dan
, angering Kate as she has been struggling to deal with her split from Dan.
Chloe continued: "I know what Kate's going through, I've been through the same stuff. I know how she feels and I would never in a million years want another girl to feel insecure about her relationship and uneasy with one of her friends. I wouldn't do it to her."
"I do feel like I'm in a better place now because I've cleared the air with everyone, but I do feel there is still that bit of awkwardness, even with George... I just feel like it's going to take time to mend, it's not going to be an overnight thing," Chloe added.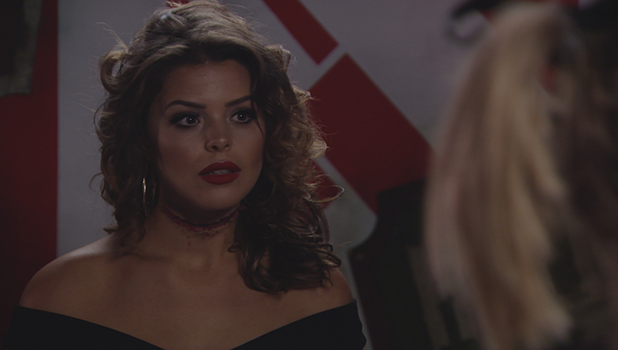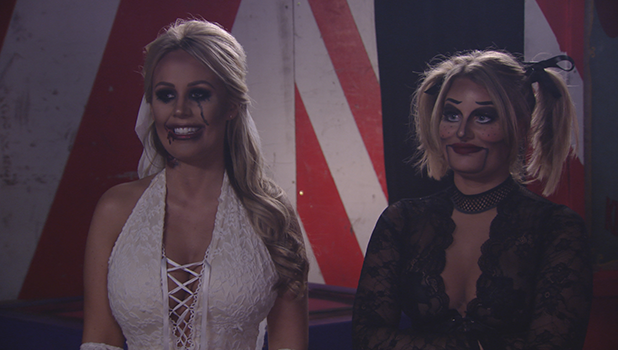 Kate seemed to agree and she said about Chloe: "We're not going to be best friends just yet, but it's a start. Baby steps."
She claimed she had "tried to be the bigger person" by drawing a line under her recent fallout with Chloe.
Kate had come face-to-face with Chloe during the cast's trip to Thorpe Park
. Chloe claimed she had tried to reach out to Kate about the Dan comments, but felt she had been "aggy" with her.
At the time, Chloe denied being inappropriate about Dan and Kate refused to believe her. Looking back on their clash, Kate told Chloe: "I was really frustrated that day, my head was all over the place, I have a lot on. I apologise... but I don't think us keeping going over this will get anywhere.
"I thought you were my really close friend which is why I got upset and shirty about that."
Kate asked Chloe if they could just put an end to their recent drama and said: "I don't want you to be upset, I don't want me to be upset. We were really good friends, there is no point carrying this on. It's not worth it."
TOWIE continues Wednesday 2 November at 10pm on ITVBe.
TOWIE's most shocking moments: