Professor Green has accused X Factor's controversial Honey G of "taking the mickey" out of rap music and he doesn't think she should be in the show.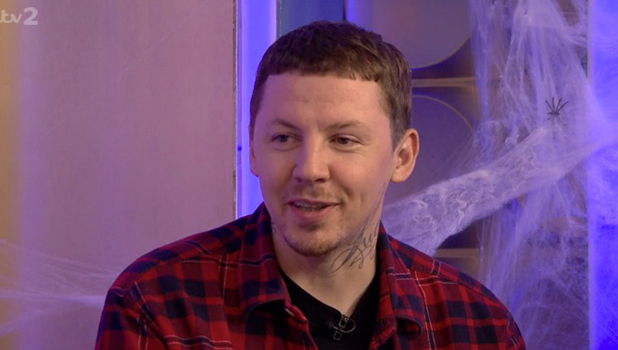 The 'Read All About It' star, 32, was asked for his thoughts on
Honey G
while appearing on
The Xtra Factor
on Sunday night. And, well, it's clear he isn't a fan…
"I don't think Honey G is the best rapper in the world," he said.
"I am going to say, no, I don't think she should be in the competition. I feel like she's taking the right mickey, if I'm being really honest, she's taking the right mickey out of rap.
"I feel it's a bit of an injustice. I don't know who at home [is voting for her]… I know it's an entertainment show but music is at the core of it. Come on, we've had brilliant people win this.
Honey G, 35, performed the 'Men In Black' theme song
on Saturday night's Fright Night live show and successfully made it through to week five ,which has a Girl Band versus Boy Band.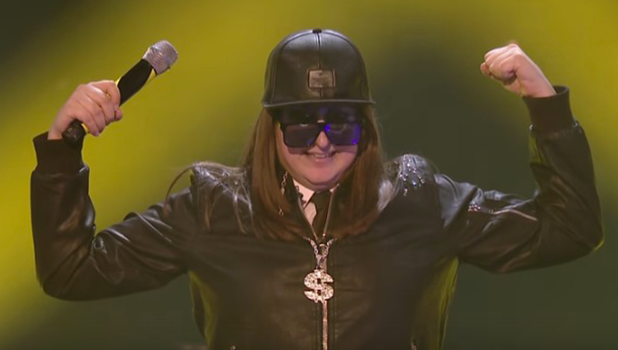 Honey G has been up against it ever since her first audition from some viewers who feel she's a novelty act and by making the live shows, she deprived another artist of the chance to win.
The North London rapper, however, has constantly defended herself, saying she deserves her place in the show as she's a genuine artist. She previously
told WhatsOnTV
: "I know some people have been saying they don't think I'm real and that I'm a prank that's been set up by the producers, but those haters need to check themselves because I AM the finished article.
"I might not have the most amazing voice but I'm a heavyweight rapper, singer and producer and I write my own lyrics, so I've got real skills to bring to the table. To be regarded as a joke is really insulting."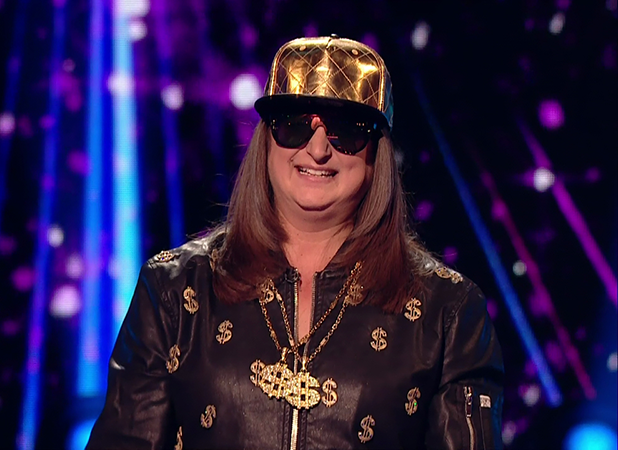 While Pro Green may not be a fan, other artists have spoken out in her defence, including previous
X Factor winner James Arthur
who praised her during a chat on ITV's
Lorraine
last week.
"I'm a Honey G fan. She can spit some vibes on one of my songs, she's got rhymes for days!" he said.
"She's gangster, I love her.
"For all we'd like to find credible and amazing multi-platinum selling artists, most of us when we sit down on a Saturday night after a hard week at work the average person wants to be entertained and I think she's a perfect break from all the other stuff.
"I listened to her on a radio interview yesterday and she's hilarious as well, she's got a really good personality."
Gifty Louise was eliminated on Sunday night,
after landing in the sing off alongside Four of Diamonds. Ryan Lawrie, meanwhile, was in the bottom three for a third week in a row and saved, for a third week, by the public flash vote.