TOWIE's James 'Lockie' Lock has predicted Megan McKenna and Pete Wicks' relationship won't survive if they continue down their current path.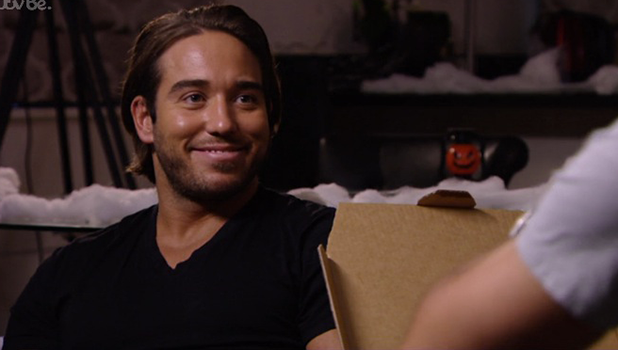 On Sunday night's Halloween special, the reality star expressed concern about
Megan and Pete's future
during a chat with Dan Edgar and Chris Clark, saying Pete was essentially "living in a prison" while he bids to win Megan's trust back.
Pete was caught sexting other women behind Megan's back
and has been trying his hardest to repair their relationship in recent weeks, including giving Megan access to all his social media accounts and
whisking her off to a spa hotel where he played her parents' wedding song.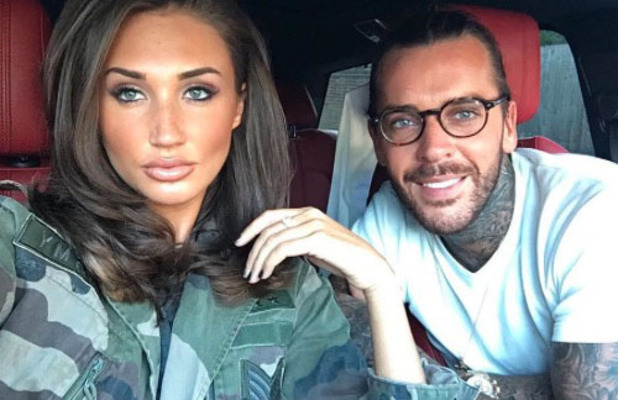 Lockie
, however, appears concerned about his pal and told the boys on Sunday: "If you want to see a relationship that is proper f**ked it's got to be Pete and Megan, together six months, should be in honeymoon period.
"It's like they've been together ten years. They're at each other's throats, he's in her pocket, crying, playing her mum and dad's wedding song to her, what is going on with this geezer?"
Dan agreed that Pete giving Megan access to his social media maybe wasn't the answer to moving forward with their relationship.
"It's not," agreed Lockie. "It's like living in a prison. I don't know how to build trust back, that's' why me and Danielle aren't together, but once the trust is gone, it's very hard to repair. I ain't being funny; they argue twice as much as me and Danielle and we were together four years.
"Honestly, I cannot see them going the distance the way they are."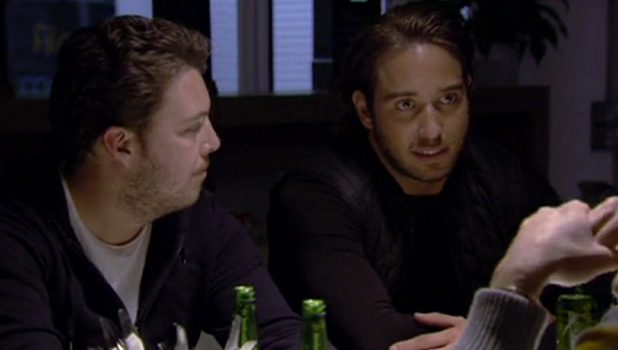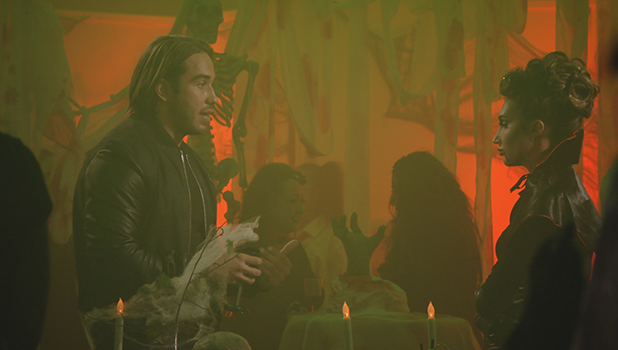 Lockie and the boys had expressed concern about Pete in the previous episode
, and when Lockie bumped into Megan later that night, she brought up what they'd been saying.
Megan felt the guys had been taking the mickey out of her relationship, but Lockie insisted: "We are not taking the mickey, we are bantering as boys do. We aren't taking the piss out of you two."
Lockie went on to say: "We all want you to be together. You know I love Pete, he's one of my best mates, and I have a lot of time for you. I'm just concerned for how things are going. You have been together six months and it's meant to be the honeymoon period. A lot has happened in those six months. It should be the fun time, loving life."
"We was rowing a lot and maybe if I wasn't such a hot head we wouldn't clash on certain things, but it's nothing major," replied Megan.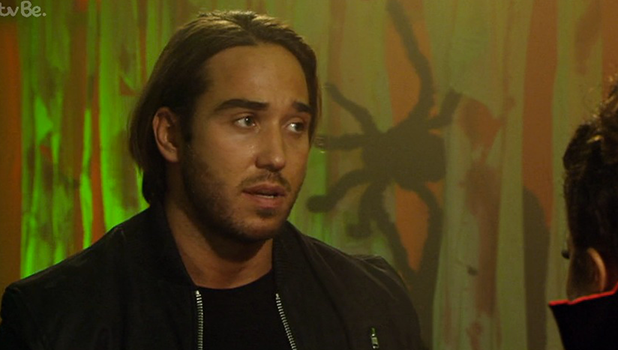 Lockie told her that "truthfully from [his] heart" he wanted them to be happy together, but then mentioned "problems" he'd heard Megan and Pete had been having before the sexting scandal. He also agreed he didn't know the ins and outs of their romance, but was giving his opinion as a third party looking in who cared for them both.
Megan vehemently denied problems: "We didn't have problems before," said Megan. "I don't know why you're saying that.... Has Pete said to you me and him had bad times before this all came out? Because that's a lie, we hadn't."
"Pete has never said anything as such, but I know Pete and you can see when he is stressed," said Lockie. "He's happy at times and other times he looks depressed like a downtrodden man. I ain't trying to get at you."
Megan felt it was a bit out of order to be talking about her relationship and said nobody knew what was happening apart from her and Pete: "We're trying to move on, away from everyone, and it doesn't mean we don't love each other."
Lockie said: "I'm not saying that, I'm saying there is such a thing as being in love and being in a toxic relationship. You may love someone but love isn't enough." He added that his own romance with ex Danielle Armstrong had been similar and he wasn't trying to dig out Megan, he just cared about her and Pete.
"It took us this long to realise it wasn't right," he said, referring to the four years he spent with Danielle. "I'm just voicing concerns and trying to pass on what I've learned from my experience so you don't make the same mistakes."
Megan told him she and Pete would continue to do what they felt best.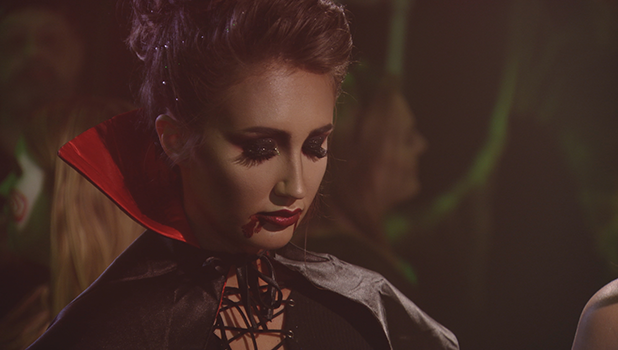 Meanwhile, later on, something else Lockie said caused further annoyance to Megan:
Lockie's ex Danielle told her that Lockie mentioned Megan and Pete had been rowing loads
before the sexting scandal.
"F**king hell," replied Megan. "We didn't row that much. That's a load of bulls**t. We did row but not all the time. That's not fair." She added that the idea they'd been rowing almost gave Pete a "reason" to be sexting other women.
"James doesn't know anything about me and Pete's relationship," she added. "It's not fair for him to say that. That's pissed me off a bit. I don't think Pete will be happy about that, if he thought James was saying that…"
TOWIE
continues Wednesday at 10pm on ITVBe.
TOWIE's most shocking moments: