TOWIE's Megan McKenna didn't have the best Halloween after learning her relationship with Pete Wicks was under scrutiny once again, this time because of alleged rows they'd had before his sexting scandal.
The 24-year-old was unhappy on Sunday night's episode when she found out Pete's best mate James 'Lockie' Lock thought the couple's romance had been fiery and tense even before
Pete betrayed Megan by sending saucy texts to other women
.
Megan bumped into Lockie at Thorpe Park's Fright Night
, where he remarked Megan and Pete had only been together six months and should be in the honeymoon period, not rowing.
She replied that, yes, they'd bickered on occasion but "nothing major."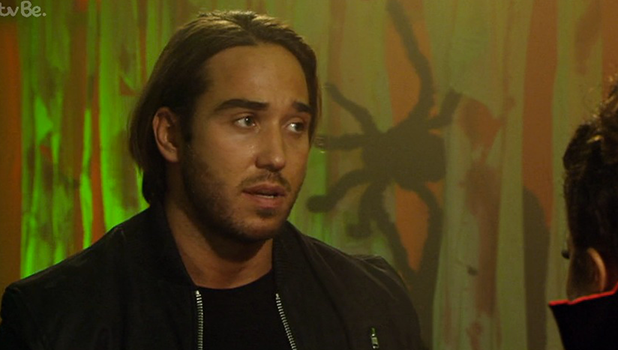 Megan also demanded to know whether Pete - who was absent from the Halloween special due to illness - had said anything to Lockie about arguments with her, saying it was a "lie" if he had.
"Pete has never said anything as such, but I know Pete and you can see when he is stressed. He's happy at times and other times he looks depressed, like a downtrodden man," replied Lockie.
Megan assured Lockie nobody knew what was going on in her relationship apart from her and Pete, and Lockie said that was true, he just wanted to make sure both Megan and Pete were okay, as he cared for them both.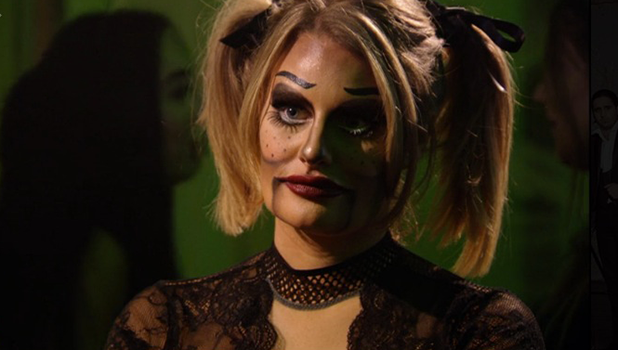 Later on, however, it emerged Lockie had been telling his ex-girlfriend Danielle Armstrong that Megan and Pete rowed all the time, which annoyed Megan.
Danielle was the one who broke the news, telling Megan: "I don't want this to come across harsh to you, but before all [the sexting scandal happened], James used to always say, 'They do row a lot, they row more than me and you.'"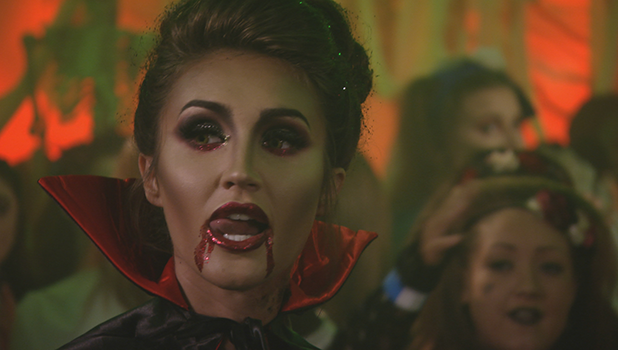 "F**king hell," replied Megan. "We didn't row that much. That's a load of bulls**t. We did row but not all the time. That's not fair." She added that the idea they'd been rowing almost gave Pete a "reason" to be sexting other women.
Kate Wright agreed: "I just feel like when he was doing the sexting he probably made it out you were the issue a bit to excuse his actions."
Megan replied: "I thought I was in a relationship and it was all sweet. Yeah, we rowed, he was getting sh**ty with me, but to be honest, I actually put it down to him being a grumpy person."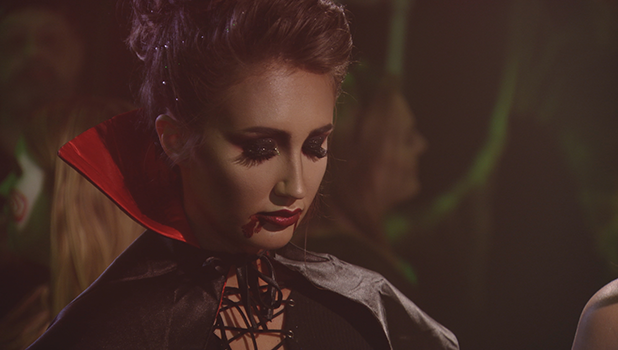 Danielle then chipped in: "When all the sexing stuff happened, I was like, 'How can he do that to her?' And Lockie told me, 'Dan they weren't perfect before this happened.'"
"James doesn't know anything about me and Pete's relationship," replied Megan. "It's not fair for him to say that. That's pissed me off a bit. I don't think Pete will be happy about that, if he thought James was saying that…"
Megan was left devastated earlier this month when it emerged
Pete had been sending saucy texts to other women behind her back
. Since then, he's been doing everything he can to win her back, including a recent spa hotel break where he
played Megan's parents' wedding song
to show her he remembered the small things that mattered.
TOWIE
continues Wednesday at 10pm on ITVBe.
TOWIE's most shocking moments: