TOWIE's Kate Wright and Chloe Lewis have agreed to put that Dan Edgar rumour behind them after coming face to face during the Halloween special.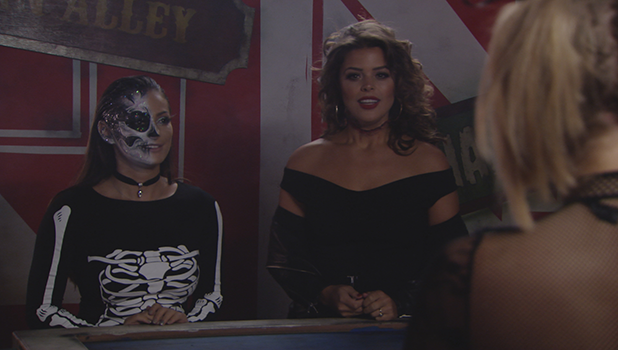 Chloe has been accused of making a flirty remark about Kate's ex Dan
, allegedly calling him a "good-looking boy", which riled Kate up as she felt it was inappropriate when she's been going through such a tough time trying to move on from Dan.
However,
Chloe has always denied saying it, and sought Kate out in a recent episode
to say just that, but it didn't go to plan as Kate didn't believe her.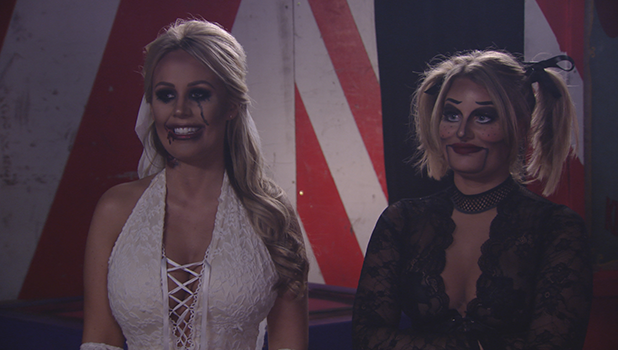 On Sunday night's Halloween special, the girls – flanked by Danielle Armstrong and Courtney Green – bumped into each other at Thorpe Park's Fright Night, giving them the chance to draw a line under the alleged incident.
Kate admitted she felt "really awkward" seeing Chloe, saying: "I don't really know where to go from here…"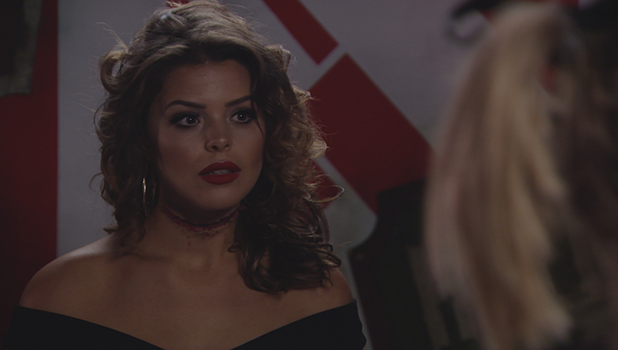 Chloe told her: "I felt I did reach out to you, I wanted to be open minded and thought, 'I like Kate, I want to sort things out' which I genuinely wanted to do. I felt you was aggy."
Kate replied: "I was really frustrated that day, my head was all over the place, I have a lot on. I apologise for being really old but I don't think us keeping going over this will get anywhere."
"It's very frustrating on my behalf when you haven't said something and it's being said," replied Chloe, who began to cry.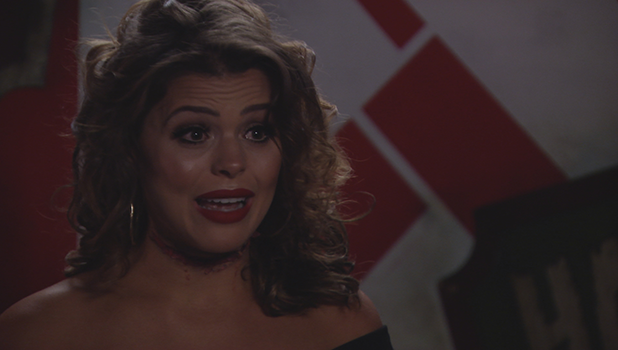 Kate told her: "I thought you were my really close friend which is why I got upset and shirty about that."
But Chloe countered by saying she's been through a similar situation to Kate so she understands how Kate feels. (Chloe split from Jake Hall earlier this year after nearly eight years together.)
"It's frustrating for you to stand there and say you're going through s**t," said Chloe. "I know how you feel. Yeah, I'm moving on with Ben, but I know how you feel."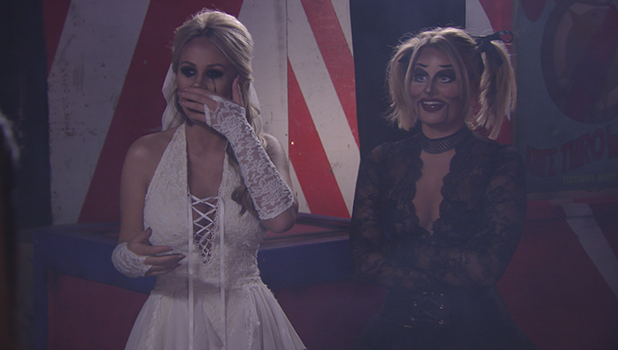 "Can we just drop this whole good-looking boy thing?" said Kate. "I don't want you to be upset, I don't want me to be upset. We were really good friends, there is no point carrying this on. It's not worth it."
Danielle and Courtney then chipped in: Danielle suggested everything had been exaggerated and blown out of proportion, while Courtney said the comment wasn't worth ruining a friendship.
"Let's leave it here, be bigger people, move on and not make it awkward for everyone else," said Kate.
TOWIE
continues Wednesday at 10pm on ITVBe.
10 reasons why we want to be in TOWIE:Follow us on Twitter @RevealMag for all your celeb, fashion and beauty news!