X Factor's latest eliminee Gifty Louise has told Good Morning Britain that she doesn't hold a grudge against Honey G for making it through to the next round.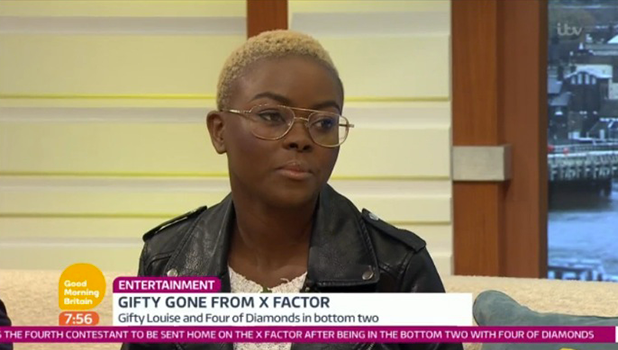 There was plenty of shock on social media when Gifty became the fourth act to be eliminated from the show on Sunday night. She'd faced Four of Diamonds in the sing off and all the judges, bar her own mentor Simon Cowell, chose to send her home.
It led some viewers, including
TOWIE
's Georgia Kousoulou, to criticise the fact
Honey G
, seen by some as a "novelty act", had got through to week five, while a talented singer like Gifty had gone home.
So fuming ! Gifty is going home & honey g is still there ! What the hell!!!!!!!! #XFactor

— Georgia Kousoulou (@MissGeorgiakx) October 30, 2016
Gifty sent home and Honey G stays. Words fail me #XFactorFrightNight #XFactor

— George Galloway (@georgegalloway) October 30, 2016
Can't believe Gifty has gone home + Honey G is still in the competition? Does someone wanna explain why she's still in there? #XFactor

— jess (@_jessdowney) October 30, 2016
But appearing on
Good Morning Britain
on Monday, Gifty, 20, refused to point the finger of blame at Honey G, saying it's a public vote and not Honey G's fault.
"Personally, I feel like she's an entertainer, she entertains people and people have fun when they watch her, so her making it through, I wasn't surprised. She has a huge fan base, so good on her. She gives a great performance.
"I don't hold it against her because she isn't the one doing the voting, people do the voting, and obviously she was fan favourite."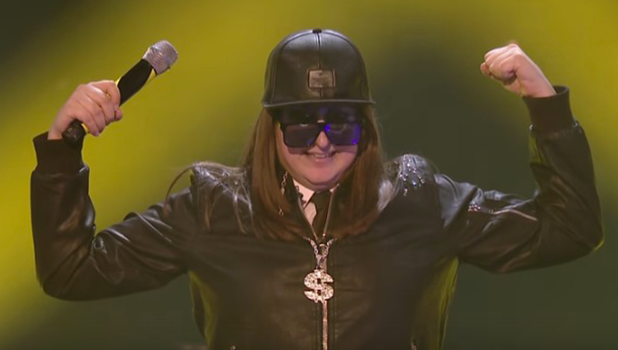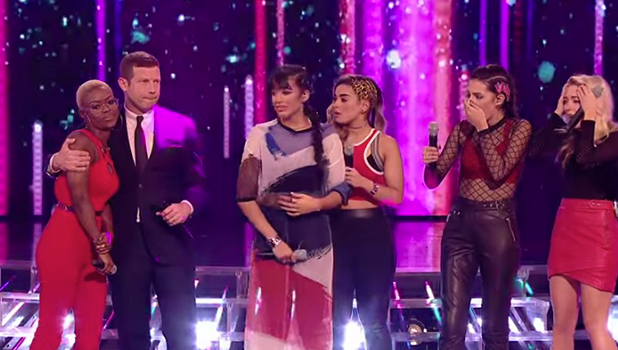 Gifty added she was "shocked" about her elimination, explaining: "I feel like I had been very consistent every single week; I don't feel like I have had a bad week."
That being said, she also admitted to having a feeling she would be going home after performing her track, 'In Love With A Monster' by Fifth Harmony. On the show,
Simon apologised for the song choice
, saying he'd been wrong and it was him to blame for her exit.
Gifty, however, said on
Xtra Factor
he only had her best interests at heart and she didn't blame him, although she had worried that the voters would be bored by another Fifth Harmony track,.
She added on
GMB
: "Personally, I feel the song choice I had been given was a bit… I personally didn't feel too great doing it, another Fifth Harmony song, a third time. I honestly thought people would think, 'Oh, she's a bit too predictable.'"
"I had a chat with [Simon] after my performance on the Saturday and told him I was going home, I knew it," she added. "I didn't get a chance to speak to him on [Sunday] as he had to rush off.]
"Obviously I'm grateful for the opportunity and the fact he put me through as one of his final three girls and had faith in me. So many people auditioned for the show – thousands – and I made it to the final three years, and that's something to be proud of. I'm chuffed, I'm so happy."
Gifty added: "I was hoping to make it further, on the tour, and make a career out of it… but I won't let it hold me back, no. This is just the beginning. I will keep on singing and just milk it!"