The X Factor's Gifty Louise doesn't blame mentor Simon Cowell for her elimination, after he apologised for choosing the wrong song this week.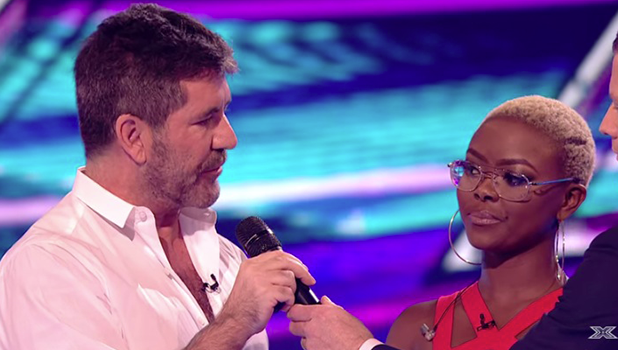 Gifty became the fourth act to be eliminated from
X Factor
on Sunday night, after she landed in the bottom two alongside girl band Four of Diamonds.
All the judges bar her mentor Simon chose to save the group.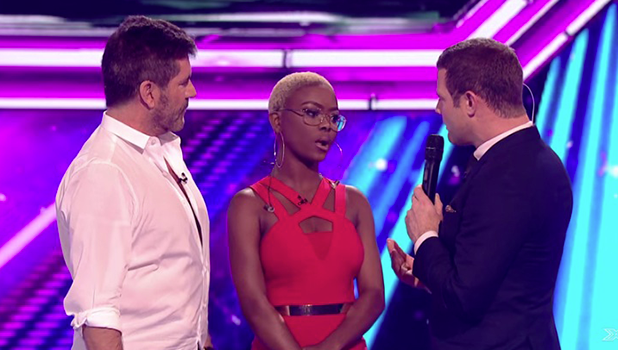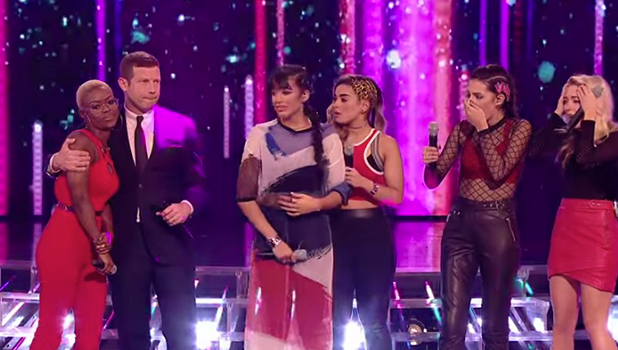 After the result was announced, Simon apologised to Gifty for choosing a relatively unknown Fifth Harmony song, 'I'm In Love With A Monster', for her Fright Night track.
"I'll tell you what happened, it was my mistake, Gifty," said Simon. "I should never have given you this song and you shouldn't be out of the competition at this point. It is not you, it's me."
On
The Xtra Factor
, Gifty had her chance to respond to Simon, and simply thanked him for all his support during the competition.
"Simon has been absolutely fantastic, he's always had my best interests at heart and has always done what made me feel comfortable. With him saying he picked the wrong song, I don't blame him, I feel he honestly felt it was the right song for me and I would smash it.
"I tried my absolute best. I knew it was a risk doing Fifth Harmony song, like third time. I personally feel people are going to think she's too predictable, but you know what, I did it and I have complete faith in Simon; he knows what he's doing."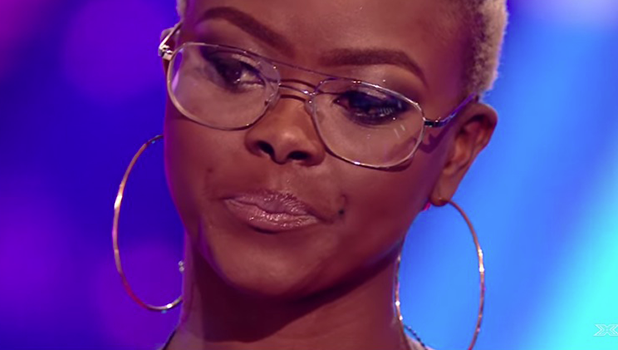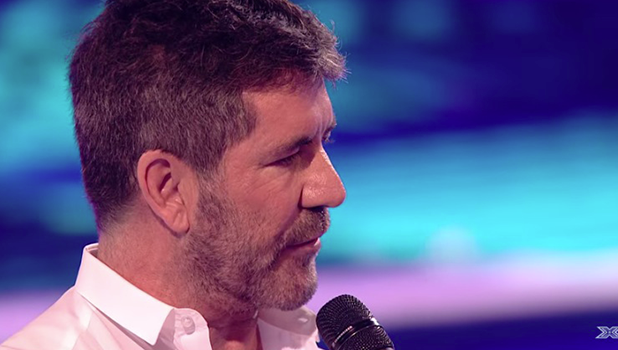 Gifty added: "Simon, thank you so much, honestly, thank you for taking a gamble on me, just thank you for everything, honestly. Thank you.
"I am grateful for the experience, I've made it this far. Thousands of people auditioned for this show and I made it to the final ten. So I'm happy, honestly, I have no regrets."
She added: "I knew I was going home, the girls are amazing."
When delivering her result, judge Nicole Scherzinger had predicted Gifty will go on to enjoy a successful music career and Gifty promised she won't be giving up: "I will definitely keep singing and doing what I'm doing, really."
And Simon told her: "When you have an opportunity like this to be in front of millions of people, you grow from it and get tough. You're a real talent, Gifty and this isn't the end, I promise you."