Giovanna Fletcher pretty much has the cutest sons ever, and it sounds like Buzz, two, and Buddy, eight months, are already the best of friends.
Giovanna, who is married to McFly musician, Tom Fletcher,
gave birth to their second child, Buddy, in February,
and life has changed considerably for the Fletcher household now they're a family of four.
Reveal
caught up with Giovanna to find out all about her sons, how she manages to juggle being a mum with a successful writing career, and whether any more babies are on the cards.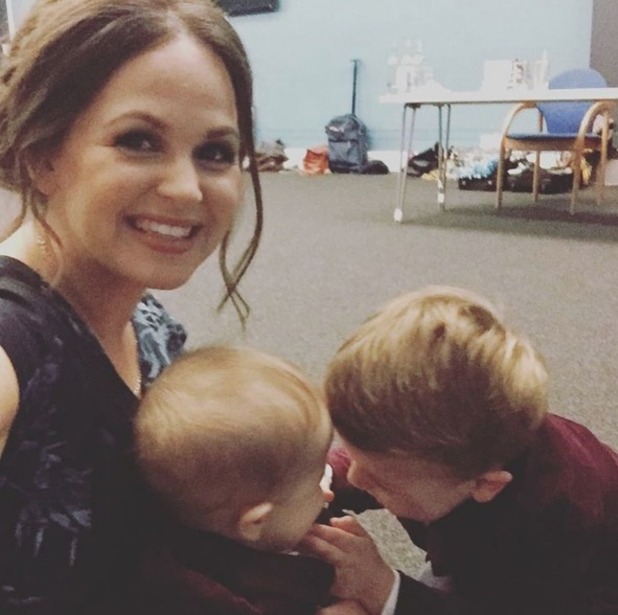 We asked Giovanna how life has changed for the Fletcher household after little Buddy's arrival, and she joked: "It's a lot louder," pointing out that is probably down to her firstborn Buzz getting bigger and finding a new love for anything musical.
"Buzz has also become bigger, so it's a lot louder!" she told us. "Buzz is now singing every song under the sun. He's very manic but in a good way and a loving way. He just loves anything musical and Buddy just watches him, it's so sweet!"
Sounds like someone is taking after his dad, no?
Giovanna continued: "It's great. You think you're complete having a family of three. I was happy just having Buzz, but Buddy came along and just made us even more complete. It's lovely seeing their bond grow actually, they absolutely adore each other."
The mum-of-two told us that Buzz has taken like a duck to water when it comes to being a big brother: "He really, really loves it. He's very gentle and he just gives kisses all the time. He tries to hold onto Buddy and roll around with him a bit, but I think Buddy is going to get his own back soon enough."
Seeing her little boys getting along so well, has made Giovanna a little broody and she admits she wouldn't say no to expanding her brood with husband Tom in the future.
"I'd never rule out," Giovanna insisted. "I'd like to be a bit quieter work wise, so maybe in a few years we'll start thinking about it, but you never know what's going to happen.
"If you can, if you can't, you just don't know. I find it a really difficult one to plan for, but that being said, I would definitely like a clearer diary!"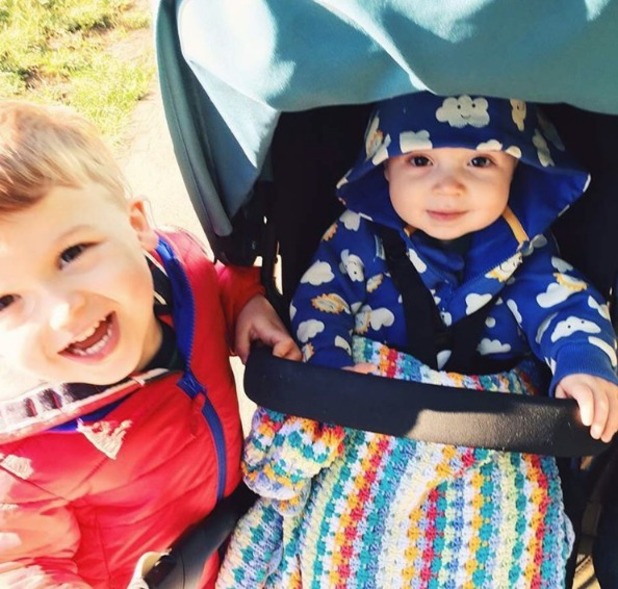 As well as looking after two children under five,
Giovanna has been continuing her work with ITV's Lorraine
and she has just finished writing a new book all about her experiences of motherhood:
Happy Mum, Happy Baby.
She's also a best-selling author with a line of fiction books, not to mention a successful blogger.
That can't be an easy feat doing that all at once and when we asked Giovanna how she juggles so much, she admitted it does get "difficult."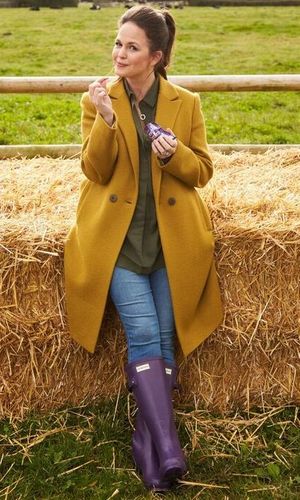 Giovanna said: "I do feel like I'm juggling a lot. Sometimes all the balls drop and I feel like I have to pick them up again and keep going. At the moment, I am busier than ever. I'm not getting to bed until midnight, then Buddy might have me up at three, then Buzz comes in at seven - it's a bit chaotic.
"But, to be honest, I feel more awake than I ever have."
And as if she didn't have enough on her plate already, Giovanna has now teamed up with Cadbury on their new campaign to educate children on where the milk that's in their Dairy Milk Buttons comes from.
"Seeing the milk poured on every bar of Dairy Milk for as long as I can remember, I've never actually put two and two together," Giovanna admitted. "You don't necessarily think about where your food comes from these days, it's great to get children more aware."
You have to take your hat off to her...
Cadbury has teamed up with Giovanna Fletcher to create a film showing where the milk in Cadbury Dairy Milk Buttons comes from.To watch the film go to Facebook.com/CadburyUK or tweet @CadburyUK.
Follow us on Twitter @RevealMag for all your celeb, fashion and beauty news!
Fancy winning some GREAT prizes? Check out Reveal Competitions here!