His wife Emily is pregnant with their second child, so Peter Andre decided it was time to experience labour pains for himself.
Yes, really.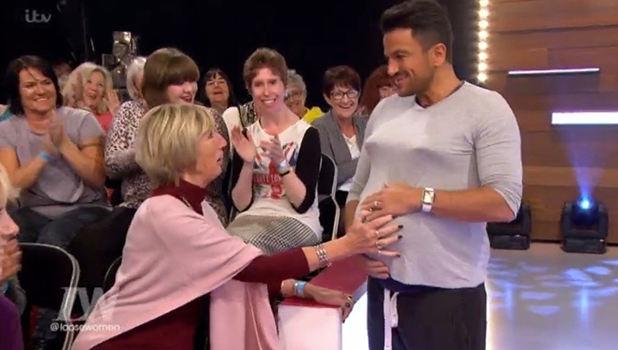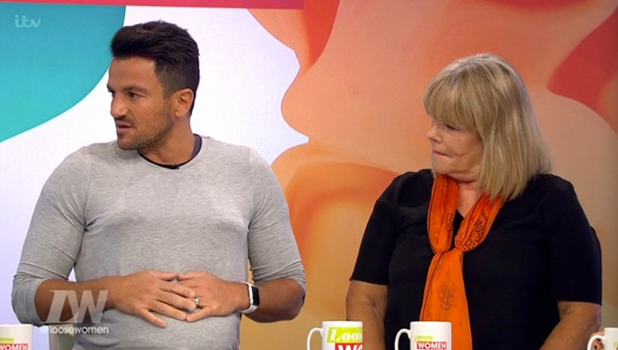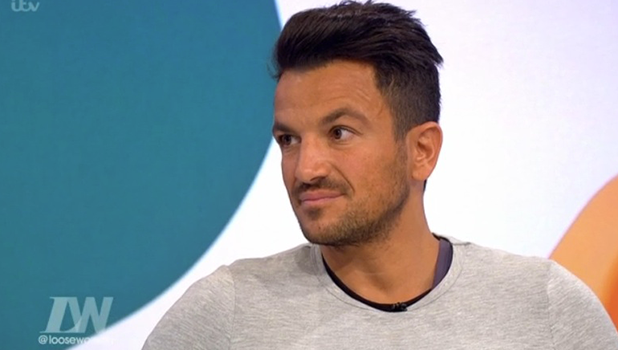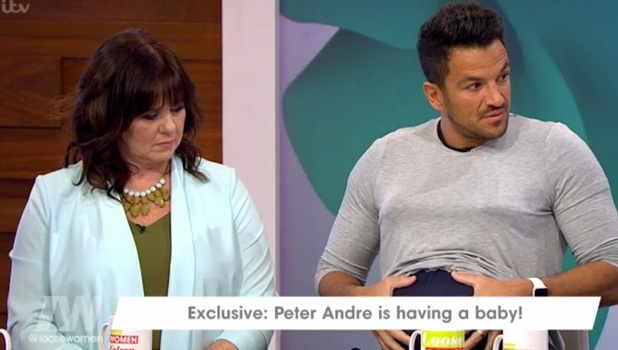 The 'Mysterious Girl' singer, 43, pulled off the unusual stunt on Friday's episode of
Loose Women
, donning a fake baby bump to help "get in touch with his feminine side and experience what it's really like to give birth."
Peter entered the studio to much audience applause and then struggled to get comfortable on his chair. He was fitted with a two-and-a-half stone body suit that was designed to match the weight he'd carry at nine months pregnant based on his own measurements.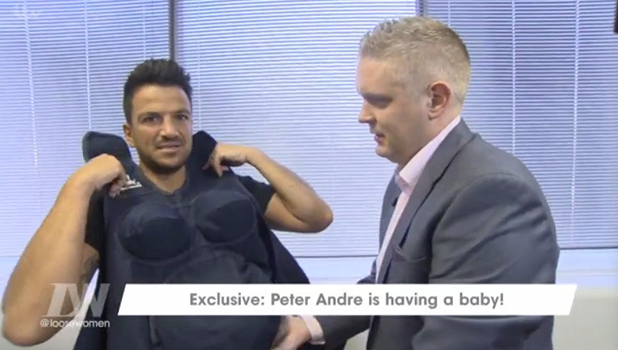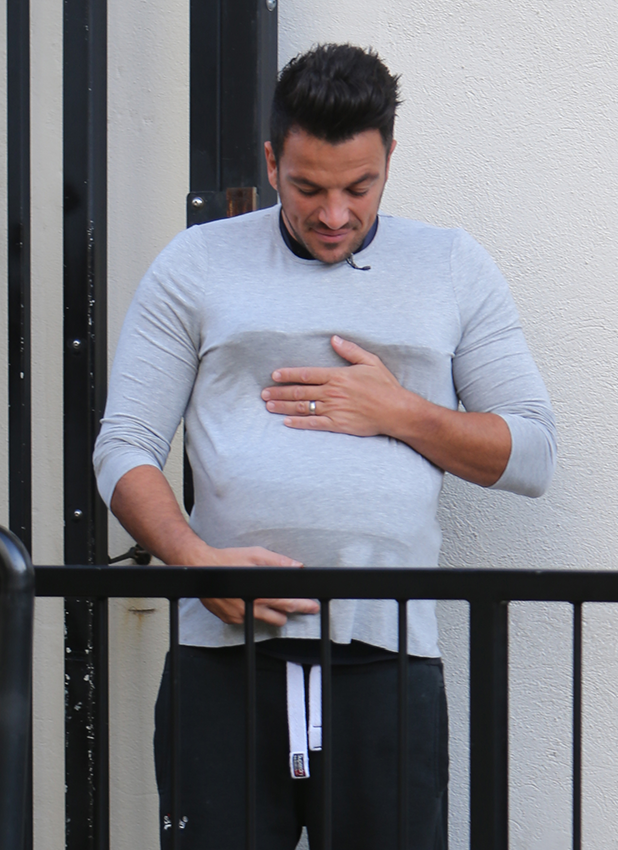 "This is an experience," he said. "I really do slightly understand now what you guys go through and I never want to go through it again. They've tested this on women who have had babies to make it as authentic as possible. This is the weight I'd be for my weight, how I would feel at full term, and it's so uncomfortable."
"All jokes aside," he added. "Yesterday it felt like a sledgehammer had hit me when they took me to the level of 10 centimetres dilated."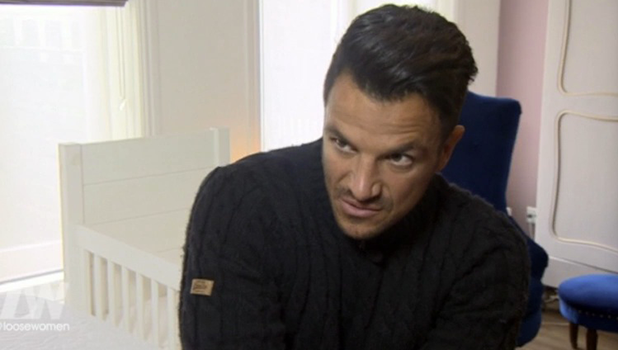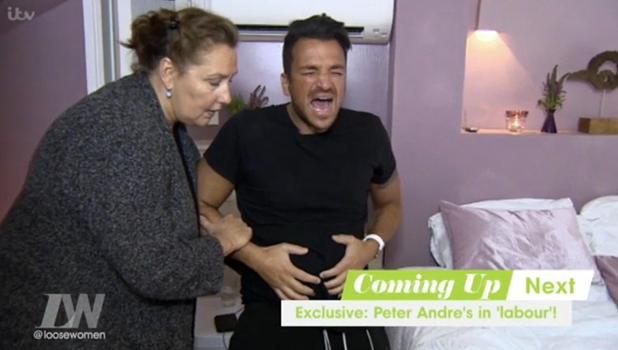 Peter had spent the previous day at a male child birth in clinic in Amsterdam to experience what it was like to give birth. His reason? He wanted to be a better birthing partner for wife Emily, who is pregnant with their second child.
He had to go to Amsterdam as apparently the experience is illegal in the UK. An electro simulation machine was attached to his stomach to trigger intense pains and fatigue across ten different levels.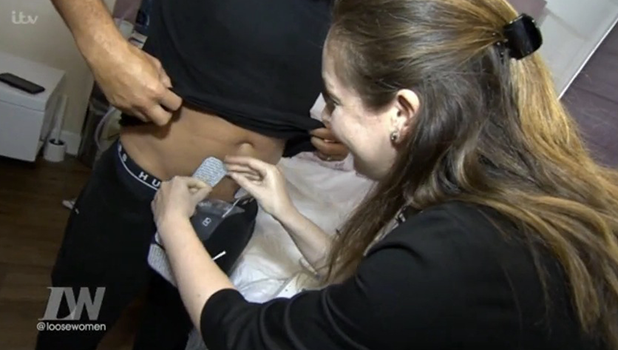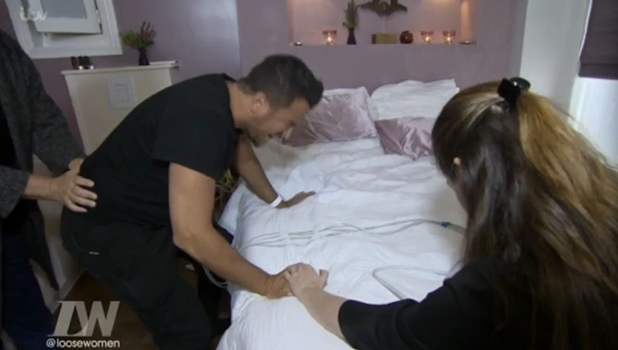 So, the result? Well, he found it PAINFUL. When he thought they'd reached the most intense level, it turns out they were only on a level three-four out of ten.
"The pain is absolutely horrific," said Pete, when they reached the three quarters mark... "When they explained to me I didn't think it was this kind of pain."
Peter was phoned by Emily mid-way through 'labour' and the doctor offered him some words of encouragement: "I know how hard it is, I know how much it hurts, but I know you can take it like a man, and me and you will do it for real in a few weeks time."
"Yes, I can take it like a man!" said Pete.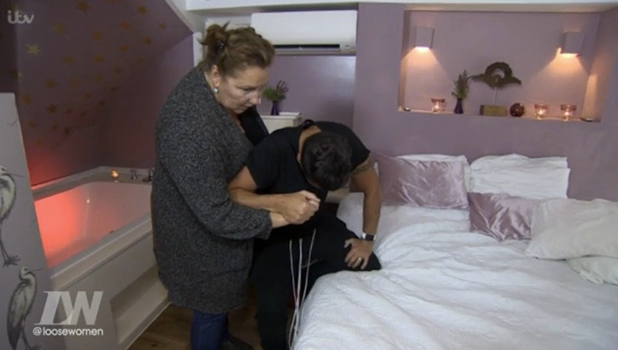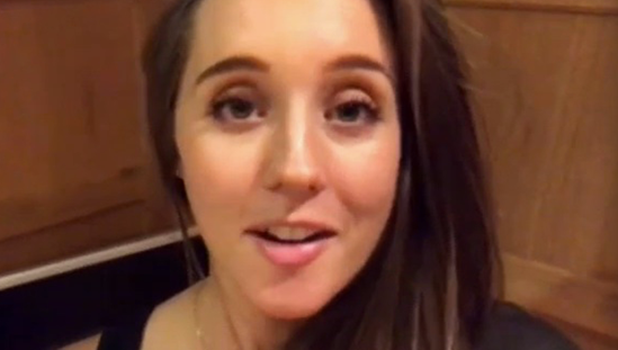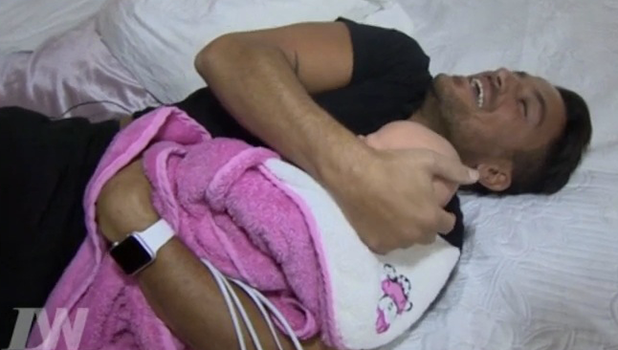 Finally, after looking ready to cry, he was told the 'baby' had arrived. "That was hell," he said, lying on the bed to get his breath back as a plastic doll was placed next to him.
Chatting to the panel back in the studio, Pete said the experience had changed him: "As soon as I went home I noticed I was different right away. As soon as Emily had Braxton Hicks – which I call Toni Braxtons – I would say, are you okay? We are going to go through this for real soon and I'll be very different this time as I know what she's going through."
As for whether he'd go through it again, he said: "Never! This is my only child."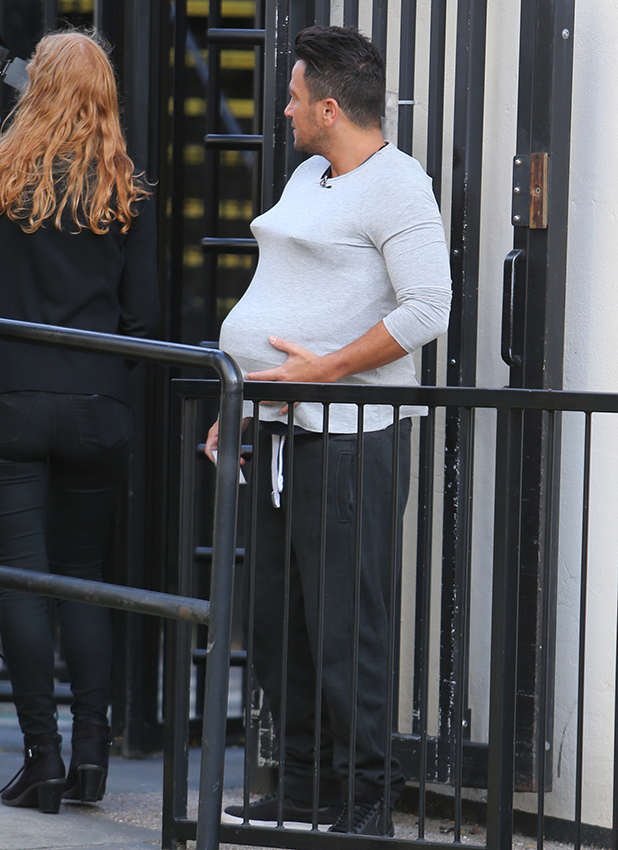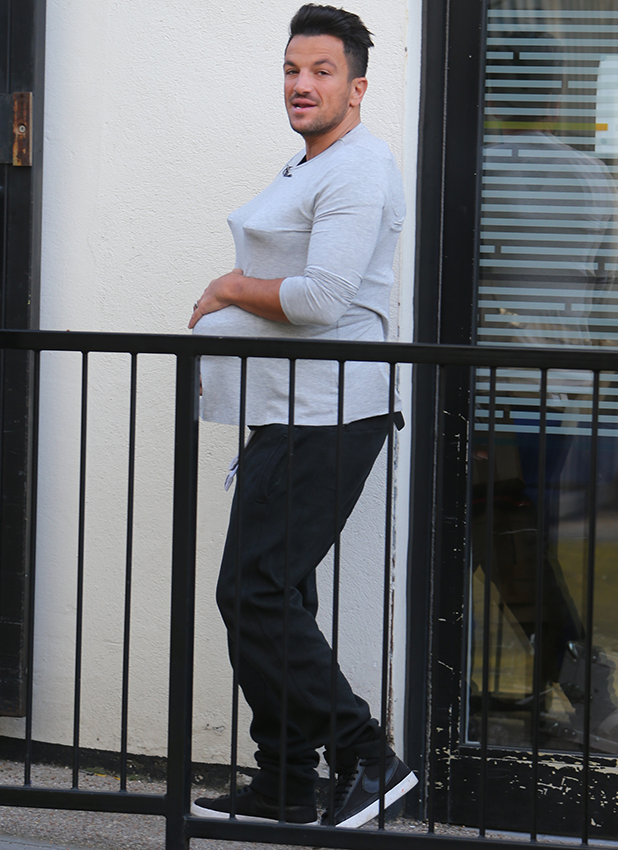 Peter and wife Emily are already parents to daughter Amelia, two. Peter is also dad to son Junior, 11, and daughter Princess, nine, from her marriage to ex-wife Katie Price.
Sam Faiers to relocate to Los Angeles to film The Mummy Diaries?
Keith Lemon returns for a new series of Through the Keyhole
Peter Andre finally reveals the name of his newborn son: Theodore James Andre