X Factor group 5 After Midnight will tackle the Michael Jackson classic 'Thriller' for this weekend's Fright Night.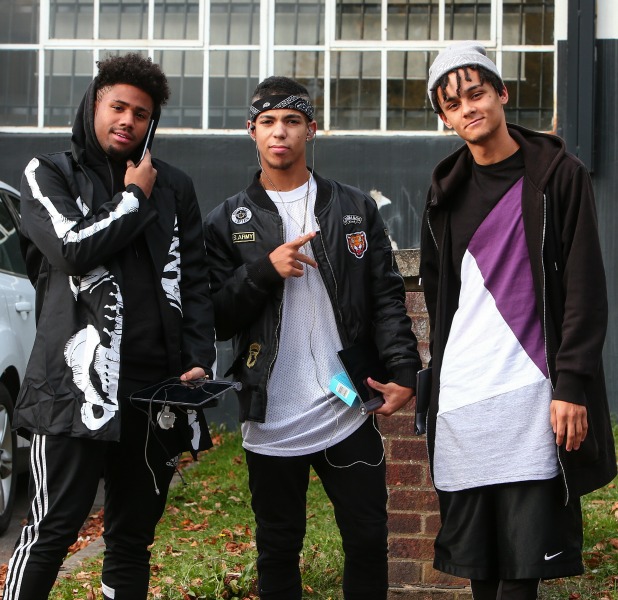 The boys' song choice was revealed by Richard Arnold on
Good Morning Britain
as he interviewed last year's runner-up Fleur East, who also performed 'Thriller' on the show.
"I loved Fright Night, it was my favourite week," said Fleur. "I love Michael Jackson, I got to dress up, I did the original choreography with Brian Friedman."
Richard added: "I think it will work. The lads are great and they have a similar attitude to Fleur. The majority of people who go on
X Factor
, if you get the attitude right, you're half way there. Obviously they have to be able to hold a note and perform, but you need the attitude."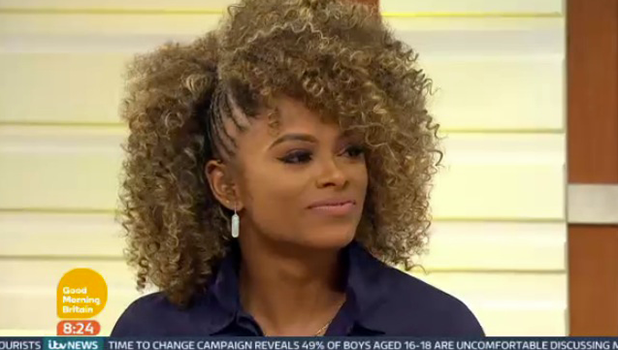 Interestingly,
5 After Midnight
's Kieran Alleyne previously played young Michael Jackson in the West End's
Thriller: Live
. He was just 13 years old when he was chosen from open auditions for the massive part, which he played from 2009 until 2011, returning in 2014 for a one-off appearance.
It wasn't the easiest time for 5 After Midnight last week, after their energetic rendition of 'Valerie' for Divas and Legends Week received a mixed reaction from the judges.
While the audience and viewers LOVED IT, Nicole Scherzinger thought it was the wrong song choice and Simon Cowell branded it "terrible."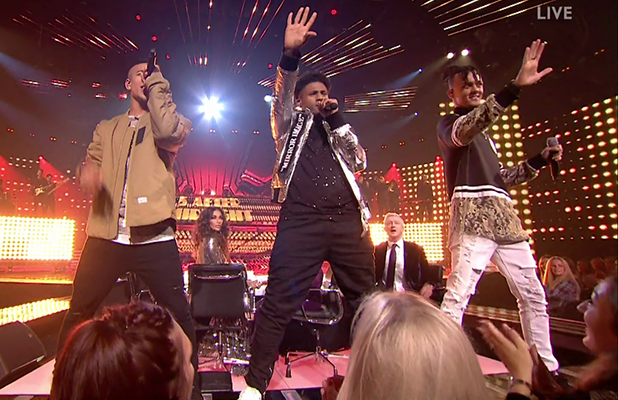 "This was terrible. It was absolutely terrible. It was like a rehearsal. Everything from the styling, from the choreography, the vocals were terrible," said Simon.
"I don't know what is going on in your heads right now, but let me give you some advice. This is a platform where you can have a career on, sort yourselves out, make sure you concentrate more on the vocals than the dancing, because this was your weakest performance by a mile."
However, 5 After Midnight's mentor Louis Walsh backed his band's performance and praised them, as did Sharon Osbourne who said she loved it.
Meanwhile, the boys - Nathan, Kieran and Jordan - also had to contend with a rumour they were on the verge of splitting, which seemed to surface after a VT aired on Saturday's
X Factor
made reference to them disagreeing on the choreography for their track.

Even though the guys pointed out in the VT they were like brothers and did occasionally bicker, the rumour continued to swirl, leading the boys to speak out on Twitter.
"Haha not at all!!! We are brothers and are staying in this together!!!" they tweeted. "Let's squash this rumour!! We really are not splitting up... if anything we are more solid than ever!! Bring on FrightNight!!"
X Factor
continues Saturday at 8pm on ITV.