Kerry Katona claims she's had people calling for her arrest after admitting on a new TV show that she once handed tablets to her then-suicidal mother and said: "Go on, take them, you're selfish."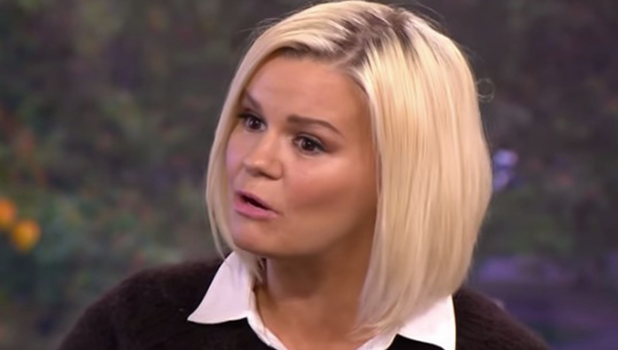 The mother-of-five, 36, told ITV's
This Morning
that her comments had been taken out of context, leading to accusations online that she'd actively helped or assisted mum Sue in a bid to take her own life.
Kerry said: "I've had people on Twitter tweeting me saying I should be arrested, saying I should have my children taken off me. [But] It wasn't like that."
Explaining what happened, Kerry continued: "This was a lifetime ago. I was a 15-year-old girl who was doing her GCSEs. I was in a foster home. My mum had just lost the love of her life, who had died, and it got to a certain point where she'd say, 'I've don't want to be here, I've got nothing left to live for.'
"I was like, 'Here, take your tablets then, you're selfish.' It wasn't like I sat down and tried to succeed her suicide attempt. It was like, 'Well, take your tablets then, take 'em'. I phoned an ambulance, went home and did my GCSE the next day - completely failed - and went to pick my mum up.
"But that was the last time I ever saw my mum do it. For me, it was a kind of scare tactic with my mum. She's never done anything like that since."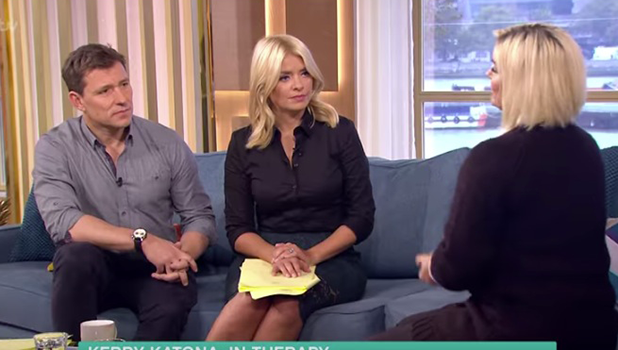 Kerry speaks about that moment and her difficult childhood in Channel 5's
In Therapy
. She talks extensively about life with mum Sue, who had mental health issues.
However, Kerry told
This Morning
that she wouldn't be watching the show, which was filmed a year ago, as it was too difficult to relive.
"I don't really like watching myself cry on telly - and that's all I ever seem to do these days! I'm a blubbering mess. It was a really tough show to do.
"I don't want [this show] to be a negative thing. I'm not a troubled person, I'm really not a car crash or 'poor Kerry' or how depressing it is.… I want this to come across as a really positive thing and a success story more than anything."
"So many people out there watching will have the same issues that I have had or what my mum has had, and I know mum looks on this show as a negative thing that brings up all her bad past, but I also look at my mum as a success story as well - that was a lifetime ago and look where we are now. She's a brilliant grandmother and has turned her life around."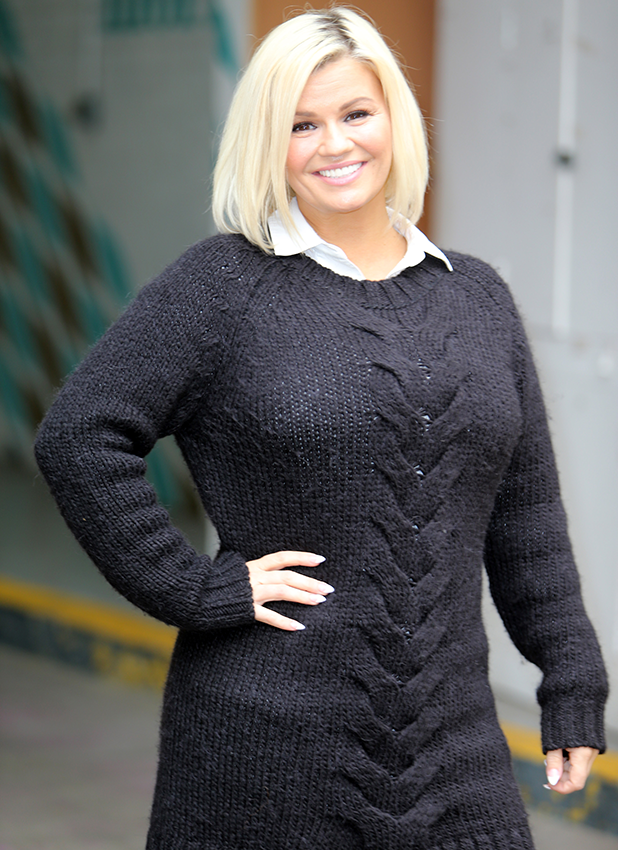 Holly Willoughby revealed that Kerry was just three years old when she first witnessed her mum attempting to take her own life.
"My mum never did any of this because she was a bad person or a bad mother. My mum had a lot of mental health issues, and I think another reason I wanted to do the show was [mental health], is still a huge stigma and people don't understand it.
"They think you're an attention seeker or this or that. My mum's had a lot of issues that she's overcome. And I look at that as a success story."
Kerry also recounted an incident that happened during a rehab stay, when her dorm partner also attempted to take her own life, leading Kerry to tattoo her daughters' names on her wrists to ensure she never went down that path.
"When my first marriage broke down I had a bit of a meltdown. I was 25 and went to Arizona for six weeks to rehab," she said. Kerry had been married to former Westlife singer Brian McFadden, the father of her eldest daughters Molly and Lilly.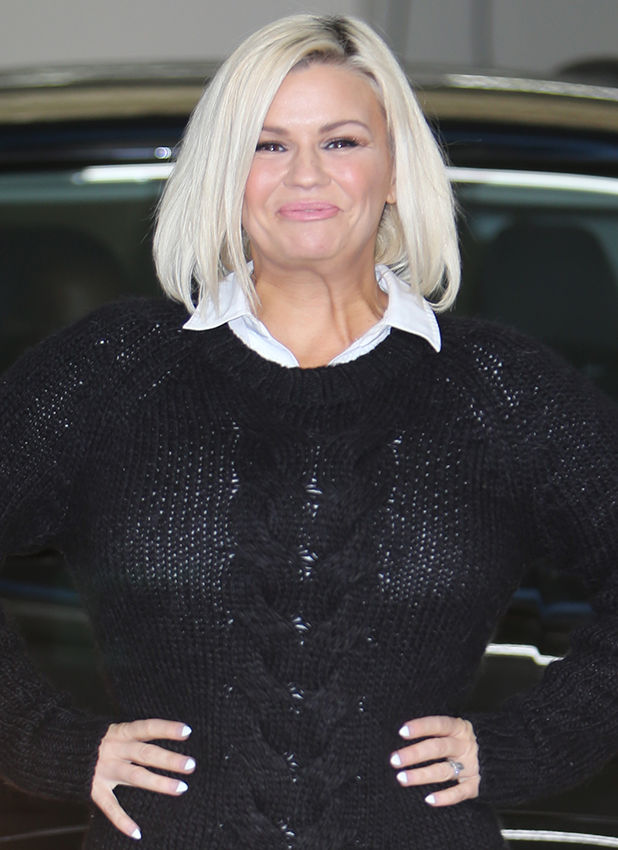 Kerry explained how she'd always been strong and never let her childhood affect her, but during rehab they peeled back the layers and her emotions all came out. She later spoke in depth to her dorm mate about her past, not realising the woman was a self-harmer.
"Unfortunately I had a girl sharing a dorm with me who slit her wrists the same day I opened up [about my life] - she asked me for a razor to shave her legs. I didn't know she was a self-harmer. I opened up about everything, gave her the razor, and the next thing you know, it was like history repeating itself.
"And I had a biro and wrote Molly and Lilly on my wrists, and I went and got that tattooed - and not that I would ever do anything like that, but I'd [see them] and think I was a really selfish person to cut through their names."
In Therapy: Kerry Katona airs Thursday 3rd November at 10pm on Channel 5
Watch Kerry's interview: