Pregnant Stephanie Davis has admitted she finds false speculation about her love life "very upsetting" at times, but she's trying to ignore it and focus on her unborn child.
The 23-year-old former
Hollyoaks
actress used her weekly
OK! column
to address the
latest rumour she has a new boyfriend
; a rumour she previously denied on Twitter.
Steph said: "I know I'm in the public eye and I've been quite open about my life but it frustrates me when I see things written that simply aren't true. It's not fair on me and I'm tired of having to defend myself to be honest. It can be very upsetting."
The actress went on to say: "I haven't been dwelling on it too much though. I have grown up a lot over the past few months and that's a very good feeling.
"My son is my priority. I'm so much stronger now and I'm in a really good place in my life. I've learnt what comes first. My son has changed that."
Stephanie announced her pregnancy in May, shortly after she split from Irish model Jeremy McConnell. They had met during the January series of
Celebrity Big Brother
and embarked on an official relationship once the show had ended.
But their romance was rocky with several public splits and reunions until May, when they called it quits for good.
Stephanie then announced she was pregnant with Jeremy's child
. He publicly questioned whether he was the father and has said he'll take a DNA test once the baby is born, but Stephanie has always insisted he is.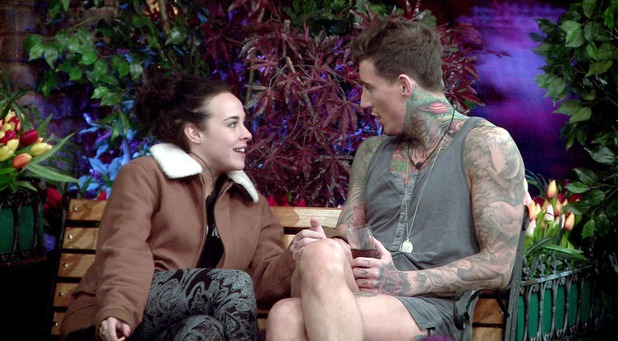 Just last week Jeremy appeared to reference Stephanie in a tweet, after
Steph told OK magazine she wasn't sure if Jeremy had ever really loved her
. He tweeted an emoji with dollar signs alongside: "Jeremy, Jeremy, Jeremy, have a few days off." Fans took that as a dig at Stephanie mentioning him in recent interviews.
Meanwhile,
Stephanie denied the rumour she had a new boyfriend via Twitter this week
, telling fans: "Due to reports in the press today I'd just like to reiterate that this is yet again another story of fiction. What I will say is this. My only focus and priority [is] with my son one hundred percent."
She has said she's not actively looking for love, but if it comes along she'll be happy.