X Factor's Honey G arrived for Fright Night rehearsals this week looking rather happy... does that mean we're in for another explosive performance?!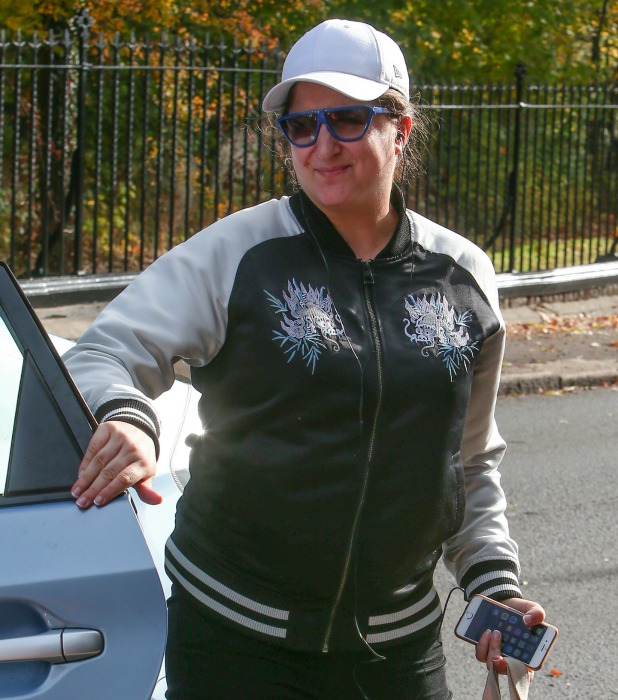 The 35-year-old rapper from North London was pictured outside a London studio on Wednesday morning (26 October) alongside fellow Overs contestant Saara Aalto and choreographer Brian Friedman.
Honey, who had her hair tied back, flashed a big smile for the cameras as she headed inside.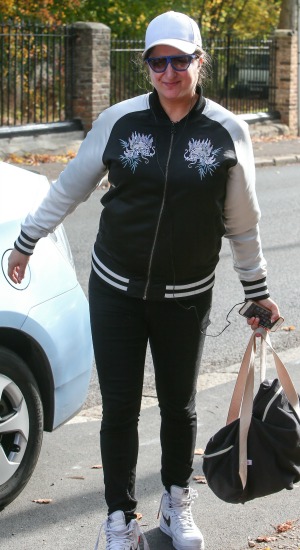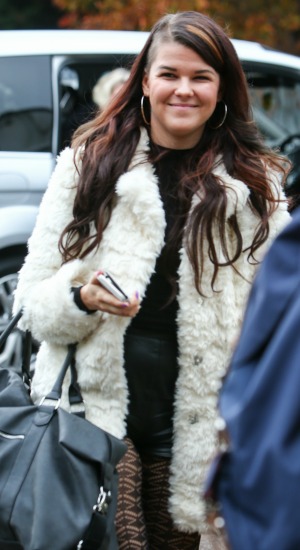 We're so excited to see what she and Brian have up their sleeves this week for Fright Night, which (conveniently!) falls on Halloween. We'll have to wait a little while longer, though, as song choices usually aren't revealed until Friday.
It's sure to be another hugely talked-about live performance, given
Honey G
's previous takes on Express Yourself, Motown and the Divas and Legends Weeks.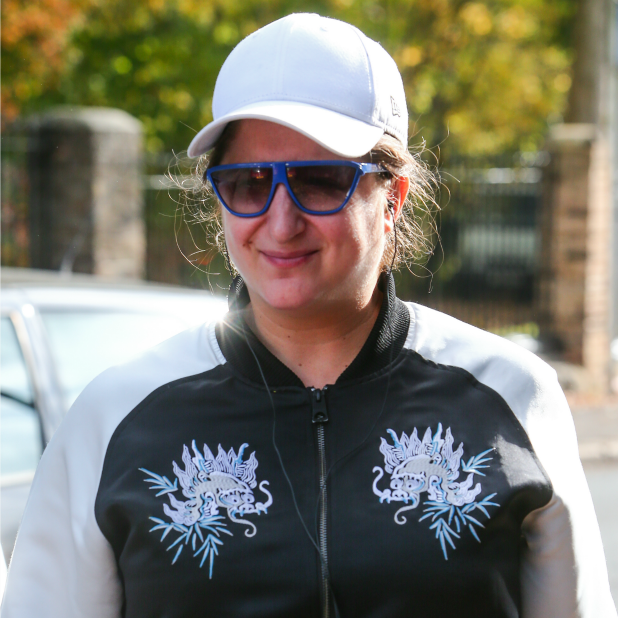 Honey G continued to win over head judge Simon Cowell with her mash up of 'Ice Ice Baby' and 'Under Pressure' last week, which prompted him to admit he'd gone from "hater" to full on fan.
"Every time you're coming up I kind of get these sort of chills and, you know what, I was a hater like you talked about when we first met, but because of your enthusiasm and your love for what you're doing, you're turning this around," said Simon.
He added: "And let me tell you something Honey, you win when people are talking about you and a lot of people are talking about you right now."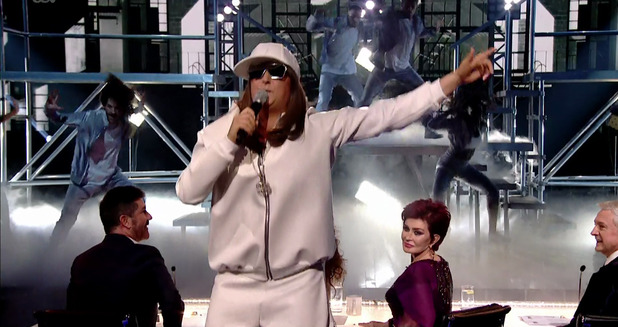 Louis Walsh was equally effusive, gushing: "Everywhere I go people are talking about Honey G. You're having the time of your life and the show would not be the same without you. That was absolutely amazing and you're looking the part, you're dancing the part and you're rapping the part."
Nicole Scherzinger, meanwhile, said Honey G is "getting better every week".
Honey's mentor, Sharon Osbourne, has always backed her act, saying last week: "She's a lovely lady and she loves what she's doing and is having the time of her life. She absolutely is. Her talent is that she's brave, she's living the dream – absolutely living the dream – and she makes people happy."
X Factor
continues with Fright Night on Saturday at 8pm on ITV.