Geordie Shore: Chantelle Connelly was NOT happy when she heard Chloe Ferry had joked about "having a threesome" with Scotty T and Marnie Simspon...
You see, Chantelle confessed that she still liked Scott and was hoping the pair would pick up where they left off, now they have been reunited in Magaluf.
She had asked Chloe straight up if she still had feelings for Scott, and Chloe insisted she didn't. BUT, when Chantelle later saw Scott flirting with Chloe during the gang's night out, she saw red.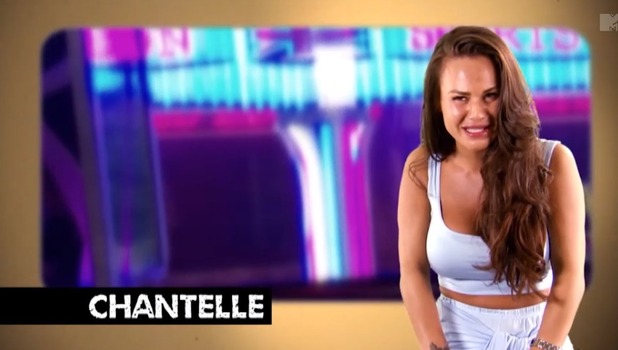 "What are Scott and Chloe playing at? Are they flirting?" She asked. "I've only just told Chloe that I like him."
To add even more fuel to the fire, Chantelle then overheard a conversation between Gaz Beadle and Marnie Simspon, where Gaz was asking Marnie about a chat she'd had with Chloe and Scott.
Chloe had jokingly said to Scott if he wanted "a threesome" with her and Marnie while they were away. It may have been a joke, but Chantelle thought the girls should have told her about it.
"Wait, am I hearing this right, Chloe has asked Marnie and Scott for a threesome? What the f**k? I would have told them if Marty and Aaron had said they wanted a threesome with me, it's just loyalties," she insisted.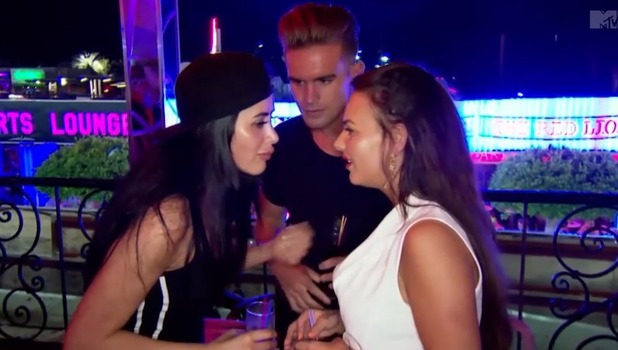 Calling out Chloe and Marnie, she told her co-stars: "I would have said to you if Aaron had said something, and I would have said to you if Marty had said something, You should have said, 'This is what's been said.' You're in the wrong."
Chloe argued: "Me, Marnie and Scott would never have a threesome, it was just a joke."
But Chantelle was still fired up about the whole situation, hitting out at Chloe, she said: "One minute she says one thing, the next minute she doesn't. So who is it? Marty or Scott? Which one is it Marty or Scott?"
When Marnie joked that Chloe liked both Scott and Marty, Chantelle responded: "So when I go near Marty, it's both. She wants Scott's c**k, she wants Marty's c**k. Who's c**k does she want? She wants c**k, c**k, c**k, c**k, c**k."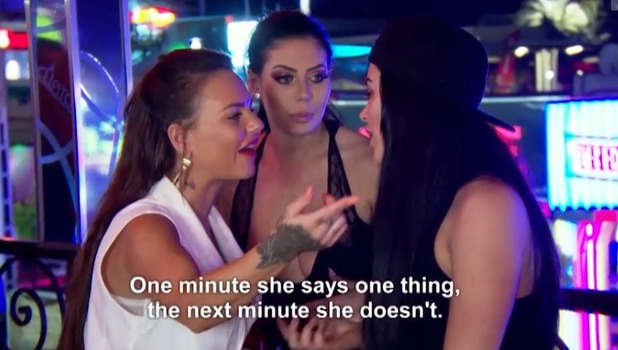 Chantelle then tried to annoy Chloe by flirting with Marty and trying to kiss him, she vented: "I'll tell you what Chloe, if you can crack on with Scott, then I can crack on with Marty. Two can play that game."
Although, what Chantelle didn't know is that Marty had already made Chloe swear that she wouldn't kiss Scott. He confessed that he has feelings for Chloe and doesn't like it when he sees her flirting with him.
Realising that Chantelle is just trying to stir things up with Chloe, Marty told the camera: "I made Chloe pinky promise that she wouldn't get with Scott and I know Chantelle is only doing this to p*ss Chloe off, but f**k it, I'm not going to get involved."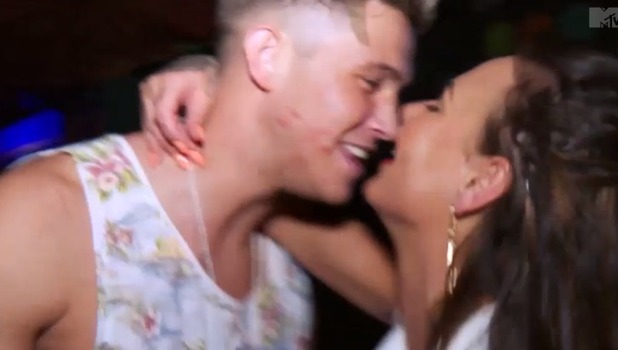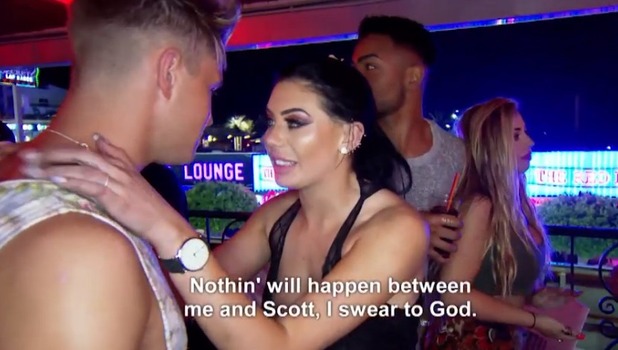 Chantelle, meanwhile, vented her frustration at Chloe and said: "I'm fuming with Chloe, she's so two-faced. If she wanted to go there, then why didn't she just say? I'm just going to stay clear of her."
Her anger led to
her and Gaz dropping the bombshell that Chloe had 'slept with Kyle Christie' to Holly Hagan
. On hearing the rumour that her best friend had hooked up with her ex-boyfriend, Holly kicked off and vowed never to speak to Holly again if it was true.
Chloe insisted it had never happened, though, and she and Holly did manage to clear the air.
On Twitter, following the episode, Holly revealed that she had phoned Charlotte Crosby off camera,
who had also informed her that there was no truth in the Chloe and Kyle rumours.
Geordie Shore continues Tuesday 1 November at 10pm on MTV.
Follow us on Twitter @RevealMag for all your celeb, fashion and beauty news!
Fancy winning some GREAT prizes? Check out Reveal Competitions here!