Chloe Ferry has vowed she WON'T be watching the new series of Geordie Shore as she was "hurt" too much during filming by co-star Marty McKenna.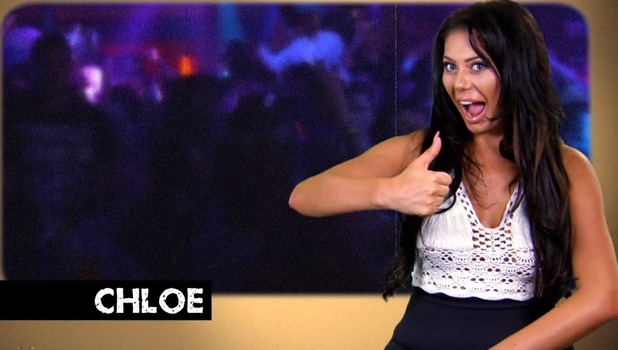 The 21-year-old reality star told
Daily Mail
she didn't have the best experience filming series 13 of
Geordie Shore
over the summer as things weren't smooth with Marty.
"This series was my hardest. I didn't enjoy it. Normally I'd go in there and be myself but me and Marty didnt have a good time. He hurt me and it wasn't me being my fun self. I'm not going to watch it as I got hurt a lot. Life's too short to worry," she said.
"I really care for him. In this series we were awful. It was nasty. I don't know if we'll get back to how we used to be. Im scared we'll never get back to how we used to be."
Chloe added: 'We started talking again now. Hopefully we can just be friends. I've just turned 21 and I don't want a boyfriend. Im not looking for love. I want to have fun and I wanna go out and be my crazy self."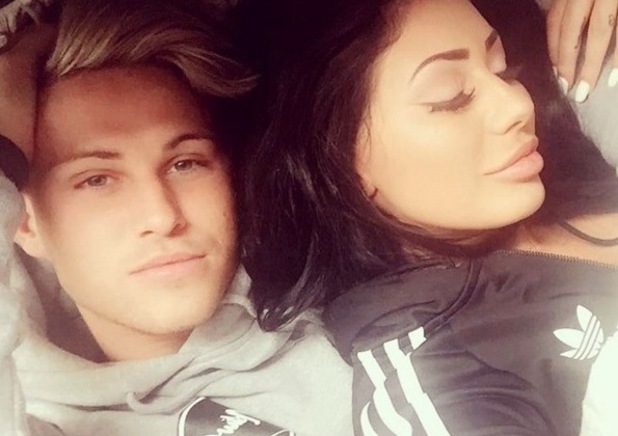 Viewers know there's always been chemistry between Chloe and Marty, who have a rather on-off relationship.
In Tuesday night's series 13 premiere, it was certainly more off than on... although it didn't start that way. Arriving in Magaluf, the pair indulged in some flirting and Marty made Chloe promise not to hook up with Scotty T, whom she's confessed to fancying in the past.
"I really want to get with [Chloe] but she's got history with Scott and it proper pisses me off when she f**king flirts with him," said Marty. "I am so glad that Chloe has pinky promised us that nothing is going to happen with Scott because I actually do really like her."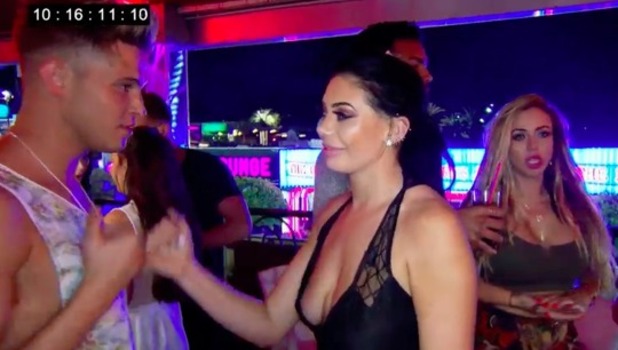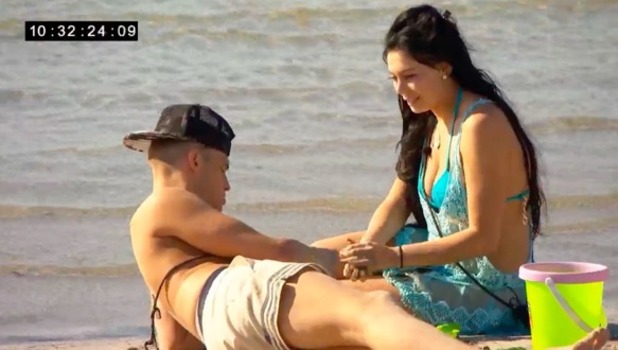 Marty then plucked up the courage to tell Chloe directly that he liked her, and a thrilled Chloe responded: "I can't believe that Marty has told us he likes us. I know how hard it is for him to talk about feelings, so it means a lot. I can't stop smiling. He's being so lovely and no boy has ever spoken to us like this. I've got actual butterflies."
But it all went downhill later that night when Chloe thought Marty had been flirting with co-star Holly Hagan; he'd actually been talking to Holly about Chloe, but Chloe saw red and went on the rampage, which ended in her chucking chicken nuggets at Marty's face.
Geordie Shore
continues Tuesday at 10pm on MTV.