TOWIE's Pete Wicks has followed through on his promise to take girlfriend Megan McKenna away from Essex in a bid to work on their relationship.
The 27-year-old turned up unexpectedly at a girls' night in the last episode to
tell Megan he missed her, loved her, and thought they should spend time together away
from the rumour and gossip in a bid to work through their recent difficulties, caused by
Pete sending dirty texts to other women.
Megan didn't give Pete an immediate answer in the episode, saying she'd think about it. Now, we know that she
did
take Pete up on his offer but laid some ground rules including separate bedrooms.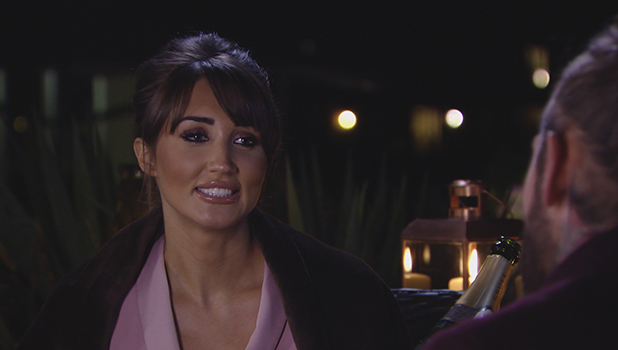 In Wednesday night's episode, Megan agrees to go away with Pete, who arranges for them to stay in a luxurious spa hotel for the night. Megan insists they check into separate bedrooms before Pete takes her to a fancy restaurant for a night of wining, dining and pleading for forgiveness.
The next morning Pete steps it up a gear by delivering breakfast in bed to Megan's hotel room, where iot appears she's beginning to mellow towards him slightly.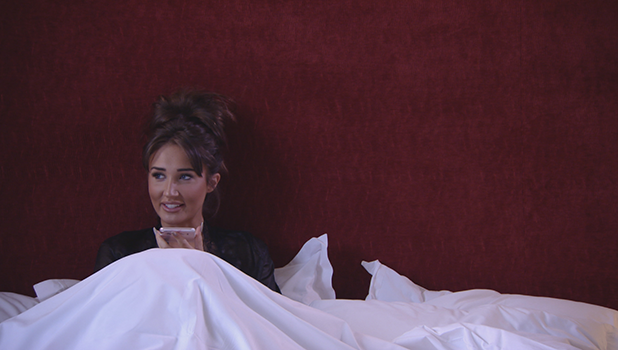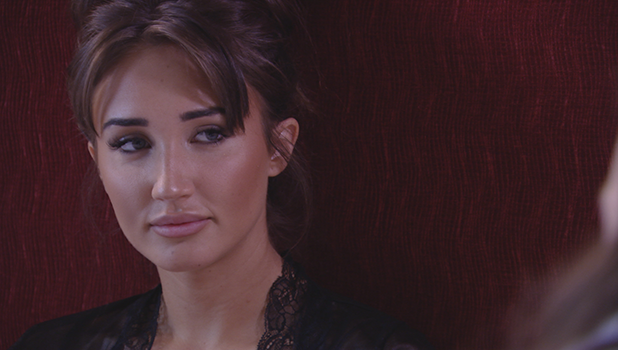 But the main question is: can she
really
ever trust him again?
That's exactly what
Megan said to her family on the last episode
: that she worried about the future if she took him back but remained worried about what he was doing out of sight.
"I want to be able to give him another chance but can I actually do it? Say we do get back together and in a few months time it all starts coming up again and I get angry and can't move on from it, that's my worry," said Megan.
"I know what I'm like and I'm paranoid anyway. I just think, if I get back with him, will that take over the relationship? That paranoia? Then I think, he hasn't actually cheated on me, but then I think it's just unacceptable."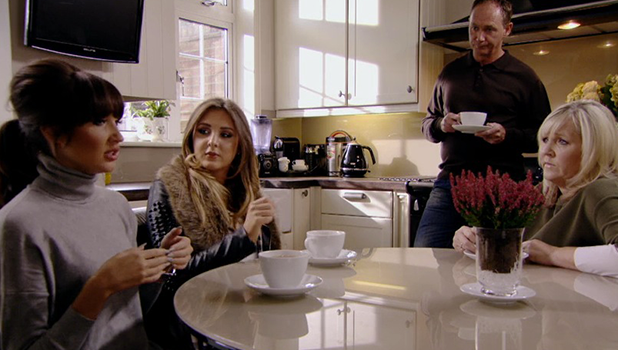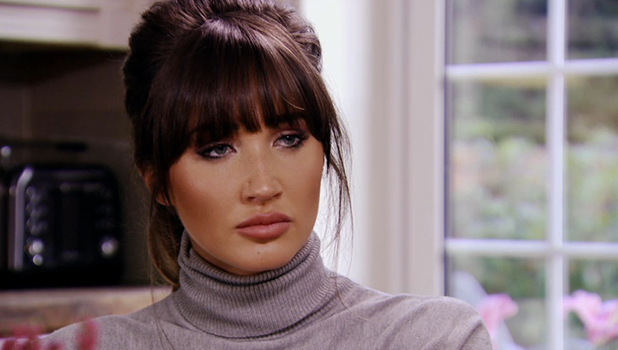 Megan's mum Tanya told her that the only way to make a decision would be spending time with Pete and seeing how she felt, while dad Dave warned that if Pete was given a second chance, it would be his last one.
Pete later turned up at Chloe Sims' beauty salon
, where Megan was enjoying a makeup lesson, to suggest the couple go away together.
"I can't change what happened but I can change what happens now," said Pete. "I want to take you out of Essex and get you away from everything, everyone talking about you, and for you to just remember what me and you had and what I think we can still have."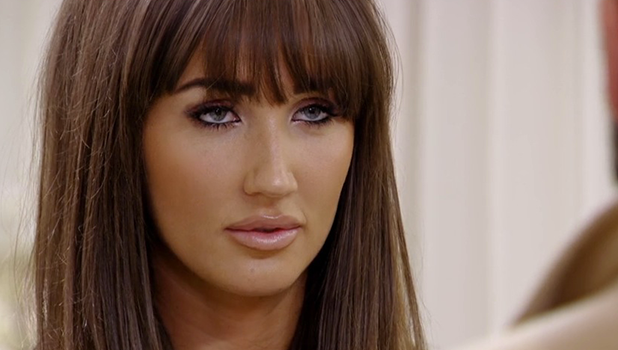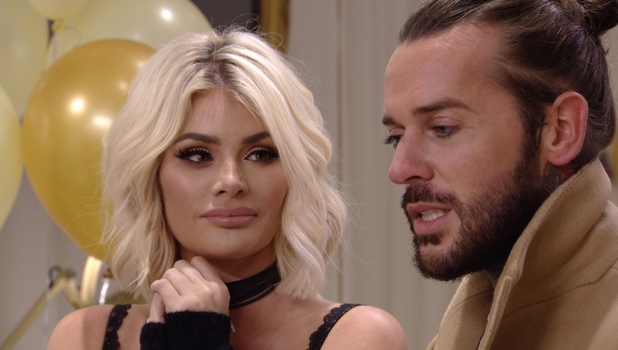 Megan, 24, later admitted she was curious to see what Pete had planned.
"I think the only way to kind of move on is to spend time with him so maybe this will be a good thing. I don't know if Pete is that romantic so God knows what this will be like; the only way I'll see is if I go. I think I would like to see what he has up his sleeve, it would eat me up inside if I said no and then always wonder what it would have been."
TOWIE continues Wednesday at 10pm on ITVBe.
10 reasons why we want to be in TOWIE:Follow us on Twitter @RevealMag for all your celeb, fashion and beauty news!