Katie Price is NOT pregnant, okay?
The former glamour model, who already has five children, took to Instagram to quash rumours that she's expecting a baby, after a magazine printed photos of her on the beach and pointed out a rounded belly.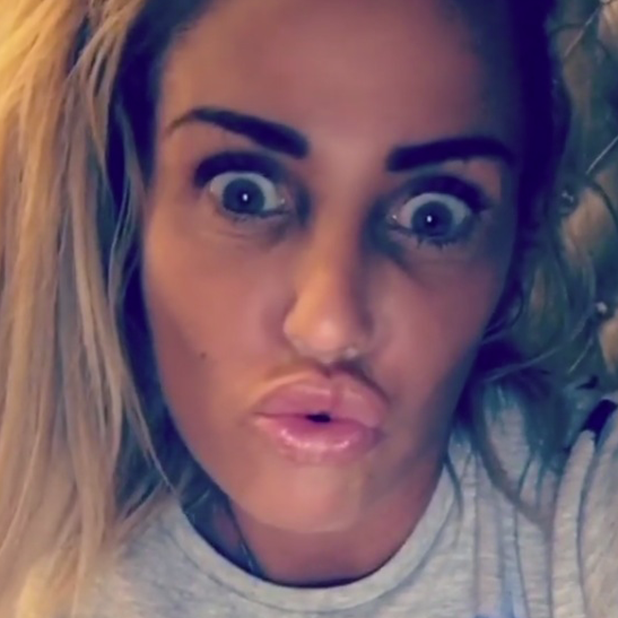 Hitting back via a short video, the 38-year-old said: "Here I am in bed. Everyone is now saying I'm pregnant. Yes. I have a food belly. Look at my noodles!"
Katie then panned the camera down to show a bowl of noodles.
Plenty of fans commented on her video praising Katie for laughing about the rumour and saying she should ignore speculation.
Of course, it's not the first time Katie has denied pregnancy rumours: on ITV's
Loose Women
in May, she
vowed to take a pregnancy test live on TV
just to stop people speculating about her figure!
And in December 2015, she shared two images to Instagram showing how she could inflate her stomach to look like a baby bump, before breathing out to reveal a tiny midriff.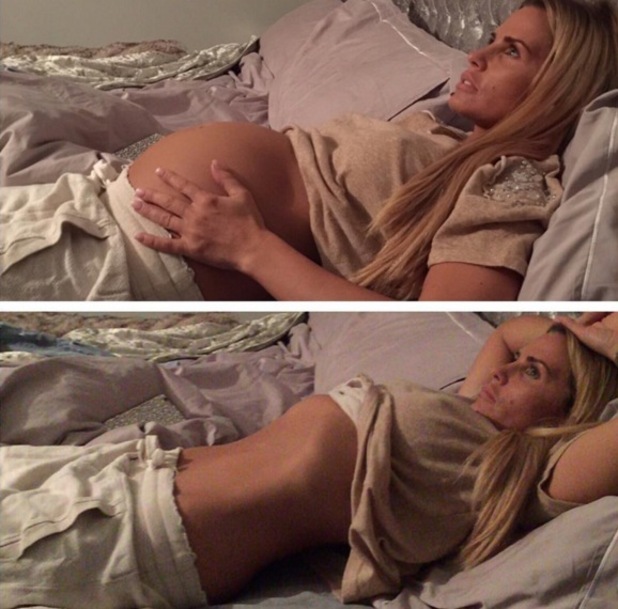 Katie is already mum to three sons and two daughters: Harvey, 14, Junior, 11, Princess, nine, Jett, three, and Bunny, two.
She has said she'd like to adopt a sixth child, saying on
Loose Women
: "Some people might be like: 'Well, why do you just want a newborn? Adopting a child, you're giving it a home anyway.' Number one, because I've got my kids.
"If I had a child of say five, six, seven - this is my opinion and not everyone will agree - if its got problems or something I don't want it to affect my kids, if that makes sense? And newborns... I just love to mother, nurture, I'd want a newborn so it grows up with us.
"We've got five kids, all these animals, what difference is another kid?
"I've got 11 bedrooms and they need to be filled. I don't mean that jokingly. There's so much love in our house anyway. I wouldn't do it if I didn't feel I could offer the love and support all my kids have."