Geordie Shore: Chloe Ferry and Marty McKenna's romance is proving to be just as complicated for series thirteen...
Since Marty joined the
Geordie Shore
cast for series 12, he and Chloe have become the latest on/off romance on the MTV reality show that we just can't get our heads around.
During the
Big Birthday Battle
series, Chloe and Marty had been very much on,
until he drunkenly kissed Charlotte Crosby, and Chloe was ready to cut ties for good
. However, all has been forgiven and forgotten and Marty plucks up the courage to tell Chloe he has feelings for her when the Geordie gang hit Magaluf...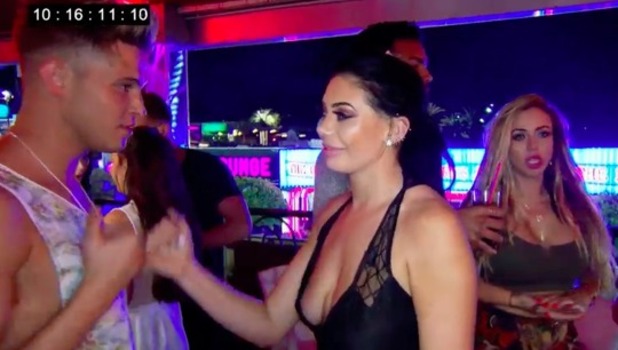 Of course, things never run smoothly, and before he knows it, Marty ends up falling out with Chloe and she is launching chicken nuggets at his head.
"Is Chloe actually bouncing chicken nuggets off Marty's face?" Nathan asks. "That's her favourite food man. She must be pissed off or pissed."
Here's what goes down...
Marty and Chloe kick off their trip to Maga with a bit of flirting during their first night out, and Marty makes Chloe pinky promise that nothing will happen between her and Scotty T.
Fans will remember
Chloe confessed to being in love with Scott in series 12
and the pair do have a history on the show.
Marty says: "I really want to get with [Chloe] but she's got history with Scott and it proper pisses me off when she f**king flirts with him. I am so glad that Chloe has pinky promised us that nothing is going to happen with Scott because I actually do really like her."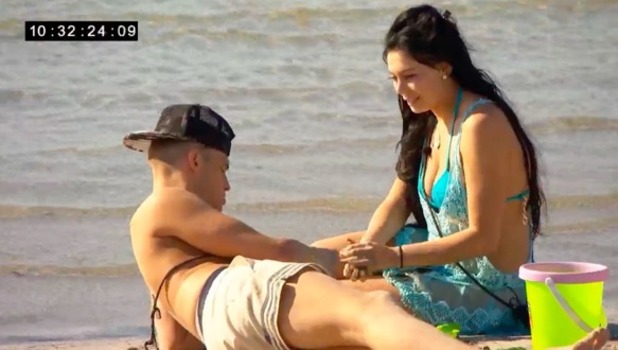 Wanting to tell Chloe just how much he likes her, Marty has a heart-to-heart with Chloe the following day when the group head out for a beach day.
"I've never been honest with a bird in my life," he says. "I'm taking a chance with Chloe and she better not let us down."
Marty tells Chloe that he "likes her a little bit" and that he is worried she is going to make him look stupid. He tells Chloe he's not going to pull anyone else and when she asks why, Marty tells her: "I wanna try... I wanna see... I'm getting shy. I hate doing this. I wanna like go home with you a little bit."
Chloe, meanwhile, reveals she's got butterflies.
She says: "I can't believe that Marty has told us he likes us. I know how hard it is for him to talk about feelings, so it means a lot. I can't stop smiling. He's being so lovely and no boy has ever spoken to us like this. I've got actual butterflies."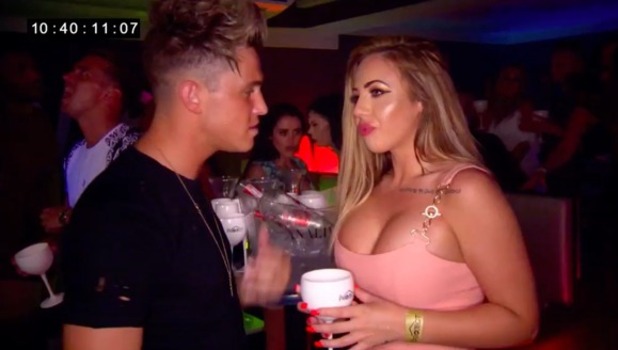 Pretty cute, right? Shame it doesn't last that long.
That night, Chloe sees red when she sees Marty 'flirting' with Holly Hagan during their night out. Marty had actually been telling Holly his plans to bed Chloe, but Chloe is quick to question whether Marty had been flirting with Holly.
Marty insists he wasn't and tells Chloe that he thinks she changes after one too many drinks.
"I just wish you were like you were in the day time," he says. "You just turn into a f**king mess. Through the day, you're mint. You're the type of person I would marry. Two drinks later, you just turn into this f**king ridge f**k."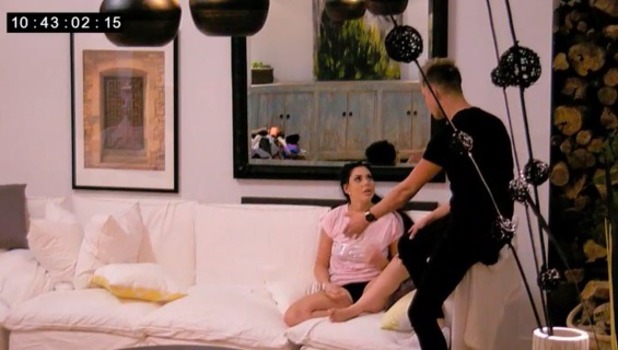 Chloe, meanwhile, is convinced Marty was flirting with Holly. She tells the camera: "How the hell could he say he can marry us when he was clearly flirting with Holly. He doesn't even like us. He's a liar."
She then starts throwing chicken nuggets at Marty's face, prompting him to call her a "fat little sl*g" and the others take him away to calm him down.
There's never a quiet night, eh!
Elsewhere in the first episode,
Holly loses her cool when she hears a rumour about Chloe sleeping with her ex-boyfriend Kyle Christie
,
Marnie comes out to the girls as bisexual
and
Gaz addresses the breakdown of his relationship with Charlotte Crosby.
Charlotte won't feature on
Geordie Shore
this series, as she decided to quit back in June, after falling out with Gaz.
Geordie Shore returns tonight Tuesday 25 October at 10pm on MTV.
Follow us on Twitter @RevealMag for all your celeb, fashion and beauty news!
Fancy winning some GREAT prizes? Check out Reveal Competitions here!