EastEnders, Corrie, Emmerdale, Hollyoaks: we take a look at tonight's top soap stories…
EastEnders, BBC1, 8pm
After months of planning, Lee and Whitney's big day is finally here. As she gets herself all dressed up and he dons his suit, will it go without a hitch?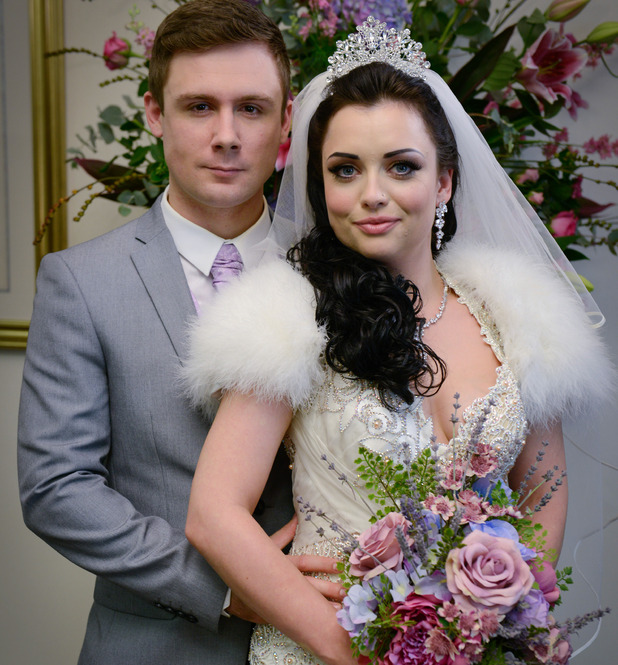 With Lee struggling to believe in himself and dealing with the fact he's taken out an instant loan to pay for everything, can he really go through with marrying Whitney based on a lie? Will it be happy ever after for these two?
Coronation Street, ITV, 7.30pm & 8.30pm
Tyrone sticks up for Maria when the police quiz him about the abusive texts she supposedly sent to Caz, but when Fiz shows him a bloodstained rug which she found in their bin, even Ty is shaken by the discovery.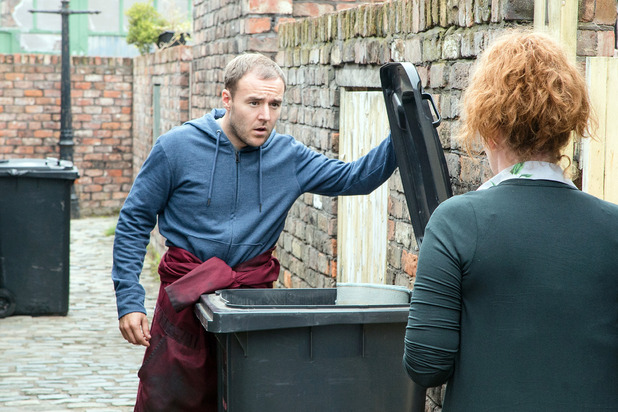 As Aidan assures Maria he believes she's innocent, Maria warns Pablo to be careful with the police.
When Maria then discovers a credit card in her name was used to to buy a mobile phone that the messages were then sent from, plus cash withdrawals were made in London at the same time as Maria was there, it's not looking good for her. What has happened to Caz? Is she really dead?
Emmerdale, ITV, 7pm
Pete comes to collect Emma for James's funeral and she wonders how she'll get through the day.
Moira arrives to pay her respects, but a hostile Emma doesn't want to know and just clings to Pete in her grief.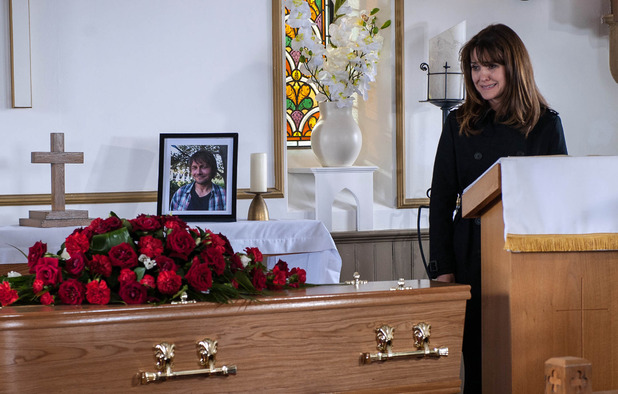 Emma breaks down, apologising to James, but everyone's confused by her words. Suddenly Ashley bursts in and an overwhelmed Emma runs from the church. Is her secret out?
Hollyoaks, C4, 6.30pm
It's the day of Billy's funeral and Eva's incensed when she sees Jack laying a wreath for him in the pond. She swears to kill him and heads to the Osbornes' armed with a gun…
Meanwhile, Cindy is in trouble following Jude's escape and runs to the Osbornes' for shelter. But when she gets there she finds the place deserted. Did they escape or did they all become Eva's victims?