Alesha Dixon's adorable little daughter Azura made her TV debut on Monday's Loose Women… the next generation of Loose Women, anyone?!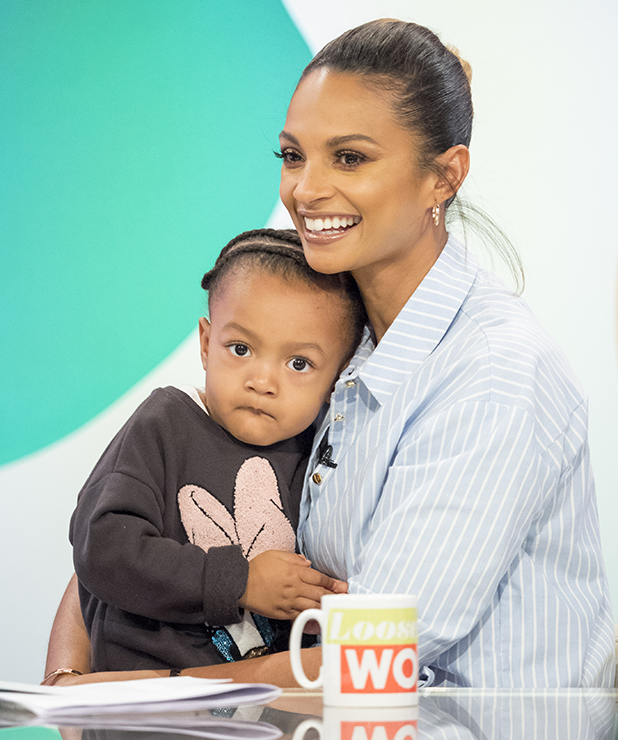 The
Britain's Got Talent
judge was briefly joined by three-year-old Azura after an ad break, with viewers seeing the popstar giving Azura a big cuddle.
Aww!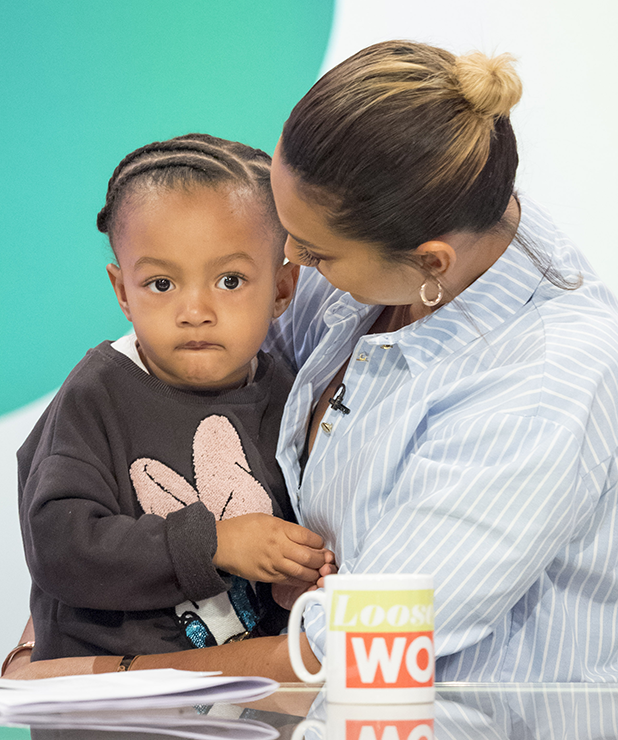 Alesha had earlier explained it was half term so "come to work with mummy day" and shared a cute Instagram video of Azura helping to apply Alesha's makeup.
Panellist Stacey Solomon commented: "She's the image of you! She looks exactly like you! There will be two beautiful people swanning around!"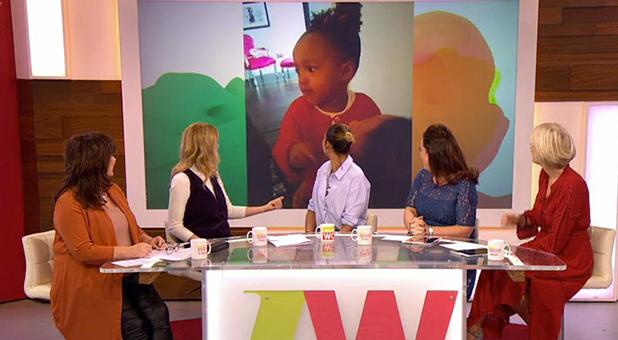 Alesha joked that she's "failing" in certain aspects of parenting as Azura, whose dad is Alesha's partner Azuka Ononye, hasn't got any fear of the naughty step!
"I think I'm failing in certain things I'm doing as she puts me on the naughty step now!" said Alesha.
"She's very funny and she has us in fits of laughter every day. She's my bundle of joy and she doesn't sit still. Even when she has a tantrum or she's being a bit naughty, you sort of think, she's me, it's my fault she's having a tantrum."
As for whether she'll let Azura follow her into showbiz, Alesha simply said: "I feel like the best thing I could do is encourage her to do what she wants to do. I don't want to be the kind of person who says 'you can't do this,' whatever passion she has I'll help her develop."
Alesha usually keeps Azura well away from the limelight, so seeing her on TV was a big treat for fans.
@AleshaOfficial she is an absolute beauty! It was so cute to see her in TV!

— Becky (@beckhughesxo) October 24, 2016
@AleshaOfficial @loosewomen Love it. Soooooo cute xx

— Minxie (@Minxie563) October 24, 2016