EastEnders, Emmerdale, Hollyoaks: we take a look at tonight's top soap stories…
EastEnders, BBC1, 7.30pm
It's the day before the wedding and one thing after another is going wrong for a glum Whitney. Will she get the day she's been dreaming of?
Meanwhile, Johnny finds out the truth about what Lee has done, and demands he come clean to Whit. Instead of telling her though, Lee just promises their wedding will be perfect and she heads off to Stacey's happy as anything.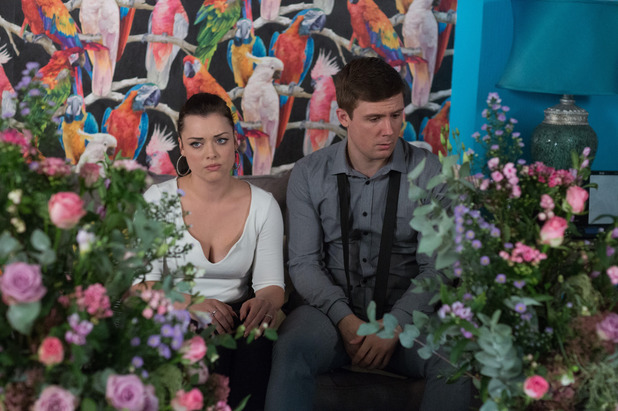 However, Johnny soon puts his foot down and demands his brother 'fess up, but will Lee go through with it?
Emmerdale, ITV, 7pm & 8pm
After a confrontation with her sons and Cain over James's feelings for Moira, an upset Emma heads back to the footbridge where James died.
When Ashley sees her there, his memory is jogged, but she quickly tries to shut it down and pretends he's imagining it.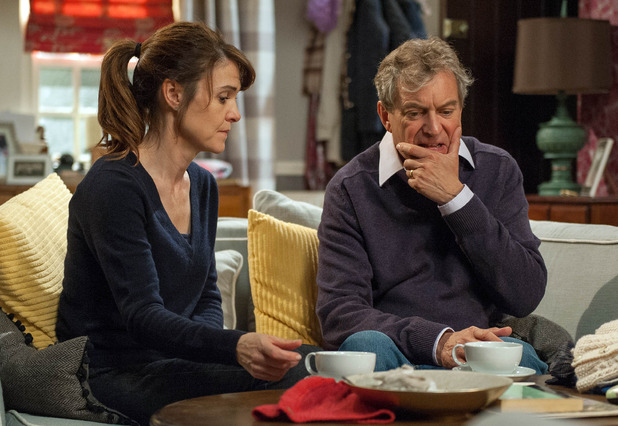 With his memory persisting however, Emma's at breaking point. She deliberately confuses him, talking quickly about different things and soothing him as he gets agitated. Thinking she's convinced him, Emma has no idea his camera was recording everything. Is she about to get caught out?
Hollyoaks, C4, 6.30pm
With Liam still holding onto the stolen cash, Cindy and Jude team up to sneak into Grace's flat to get the money back.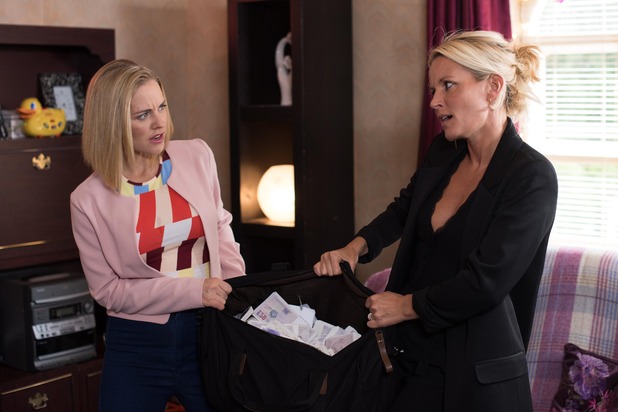 They eventually snatch the bag when Liam goes to bed, but they're soon fighting over it themselves. As Cindy begs her sister to give it all back and stay in Hollyoaks, will Jude agree to stick around?