Corrie, Emmerdale, Hollyoaks: we take a look at tonight's top soap stories…
Coronation Street, ITV, 7.30pm
Maria is shocked when the police arrive to search her flat. She can't believe they're taking Kate's allegations seriously and Aidan is also fuming at his sister for involving the cops.
Kate remains convinced Maria's done something to Caz and when Fiz mentions the abusive texts Maria was supposedly sending Caz, Kate insists Fiz tell the police.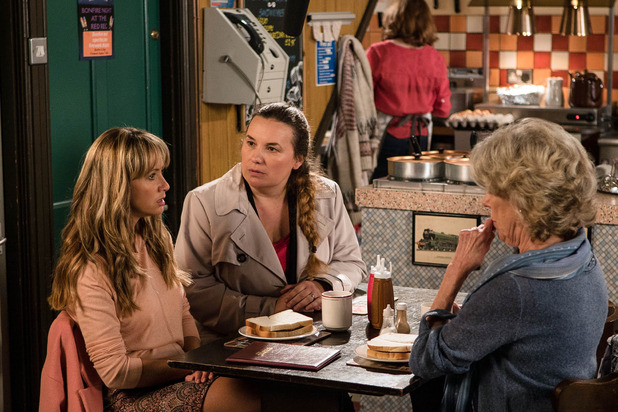 With the evidence mounting, Maria struggles to keep her calm façade under questioning. And when her marriage to Pablo is brought up, is it only a matter of time before Maria's caught out?
Emmerdale, ITV, 7pm
Priya's not impressed when she sees Leyla and Pete all over each other and it makes Priya even more glum about Rakesh's recent lack of sex drive.
She's later stunned when she finds Rakesh's suicide note in his pocket and thinking it's from today rushes to find out what's going on.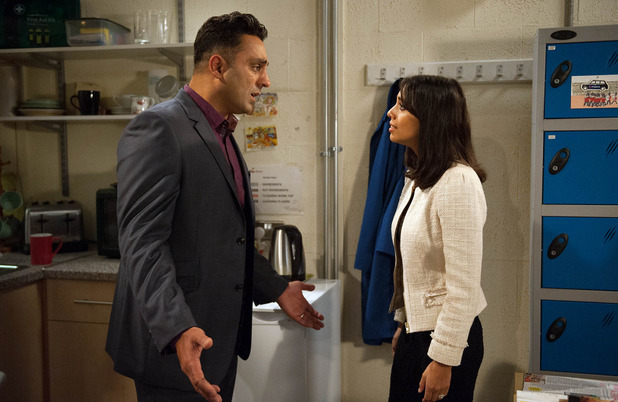 A broken Rakesh admits it was written a while ago and his plan was to get the life insurance for her. Priya tells Rakesh they put too much expectation on each other and then drops a bombshell on him. How will Rakesh respond?
Hollyoaks, C4, 6.30pm
Mercedes and Joe are still stuck on the Ferris wheel and their friends are trying to get them back down to earth.
With all the other drama going on at the event, will they get down and finally make a go of their lives together and live happily ever after?