EastEnders, Emmerdale, Hollyoaks: we take a look at tonight's top soap stories…
EastEnders, BBC1, 7.30pm
Ben visits Phil in hospital wanting answers, and tricks his dad into revealing what's really going on. How will Ben take the news?
When Kathy hears about the matter, she's fuming and decides it's high time she shared some harsh words with Phil and Sharon.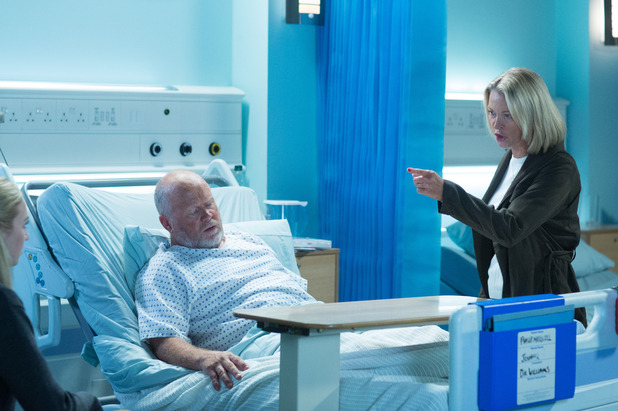 Much shouting and finger-pointing later, it's Ben who steps in and tells Kathy to back off, but how will everyone feel when Phil takes another turn for the worse?
Emmerdale, ITV, 7pm
When Zak spots Bailey talking to Megan he adopts the punch-first-ask-questions-later tactic and smacks Belle's boyfriend square on the chin for cheating.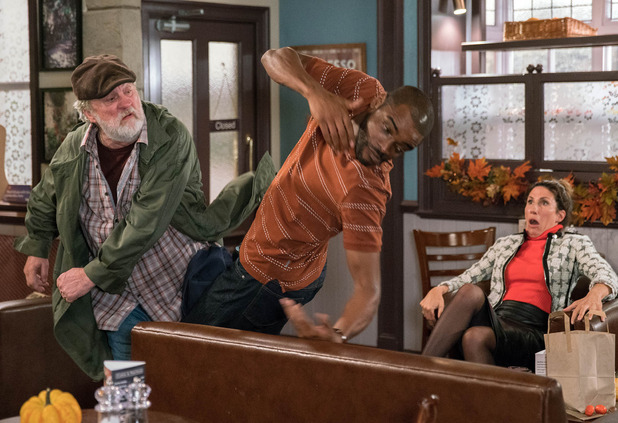 Horrified Megan explains Bailey was just helping her out and nothing's going on, leaving Zak guilty.
Lisa later has a go at Zak for fighting just as Belle walks in for a visit. After making a fuss of her daughter and then watching her go back to hospital again, Lisa's a mess. She lashes out at Zak but he responds by kissing her. Will she kiss him back?
Hollyoaks, C4, 6.30pm
With Peri in hospital and Cameron out of revenge on Nico, the teen runs into the maze at the Spooktacular.
Sienna's in hot pursuit of her daughter too, determined it's time she came clean and was punished for all that she's done. As she heads into the maze after her, is disaster about to strike?