EastEnders, Corrie, Emmerdale, Hollyoaks: we take a look at tonight's top soap stories…
EastEnders, BBC1, 8pm
The Carters prepare for the annual Halloween festivities in The Vic, but with Mick and Linda off to help Elaine, Lee and Whitney are left to take charge of the celebrations.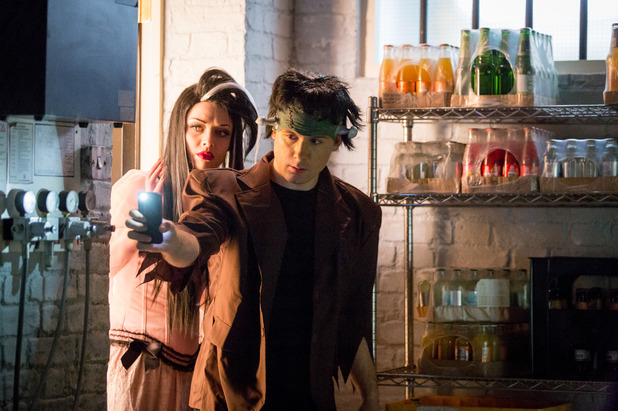 Lee's still struggling though and it takes some encouraging words from Whit to make him feel up to opening up. As they welcome their punters, things go immediately wrong when the pair are forced to head down to the spooky cellar. Will they get a fright?
Coronation Street, ITV, 7.30pm & 8.30pm
After sewing the seeds of doubt about Maria into Tyrone's mind about the abusive texts she's supposedly been sending, Caz then tells Kate she's leaving town.
Meanwhile, Maria arrives back from London to find her flat is a mess and is horrified to find a blood splattered wall. Has something happened to Caz?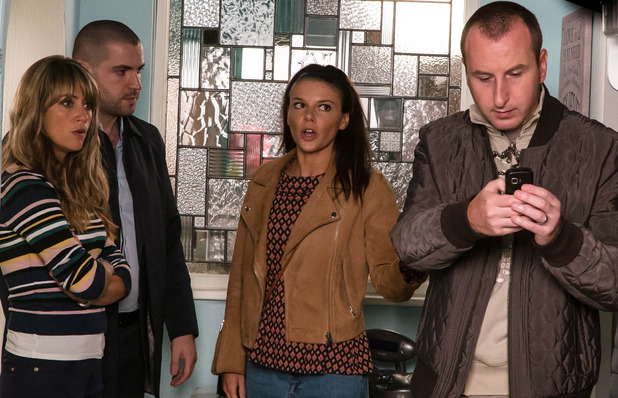 When Kate later listens to a voicemail from Caz sounding terrified and claiming Maria has locked her in the bathroom and she fears for her life, Kate goes straight to Maria's. Spotting the blood stained wall, Kate's convinced Maria has attacked Caz. She calls the police, but will Maria be able to answer the charges?
Emmerdale, ITV, 7pm
Kerry tries on her sexy devil outfit for Halloween, convinced tonight is the night she and Dan will get back together. Dan, too, is preparing to sweep Kerry of her feet and bury their difficult few months, but disaster's never far away...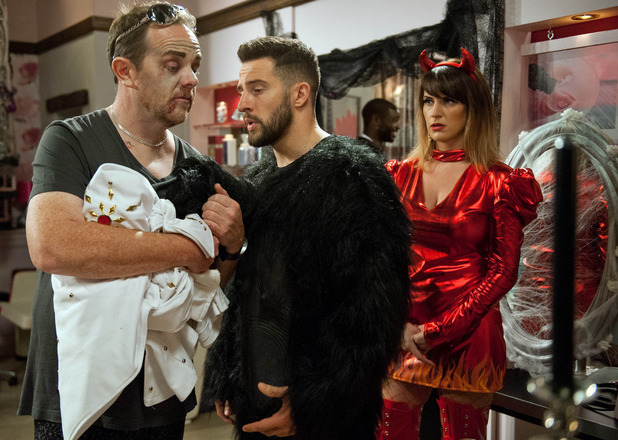 When Dan swaps his costume with Ross's, Kerry accidentally let's slip to Dan what happened between her and Ross.
An enraged Dan goes for Ross and a heartbroken Kerry drowns her sorrows with Sam. But is she making another major mistake when she leans in for a kiss with him?
Hollyoaks, C4, 6.30pm
It's the Halloween Spooktacular and a full-sized maze, fire display team, Ferris-wheel and fairground has descended on Hollyoaks village courtesy of Jude.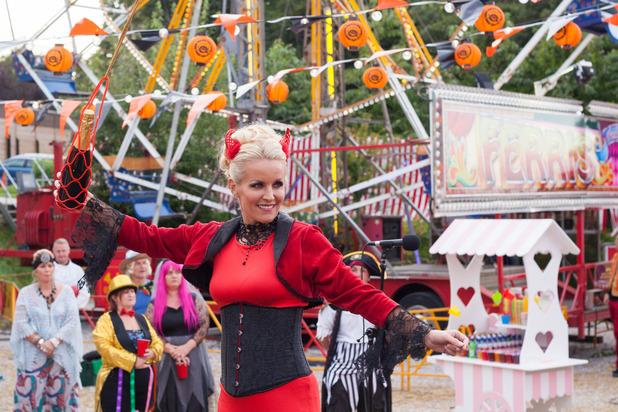 As she opens the fun, she gets a fright of her own though when Cindy confronts her about the housing development and accuses her of scamming all the neighbours.
Cindy sees how much money Jude's stolen and wants to tell the truth, but will Jude have other ideas?