X Factor's eliminated Relley C has defended her mentor Sharon Osbourne after all that controversy about forgetting contestant Saara Aalto's name.
The
music matriarch forgot Saara's name
during a recent live show, as well as muddling up the aspiring popstar's home country, which is Finland.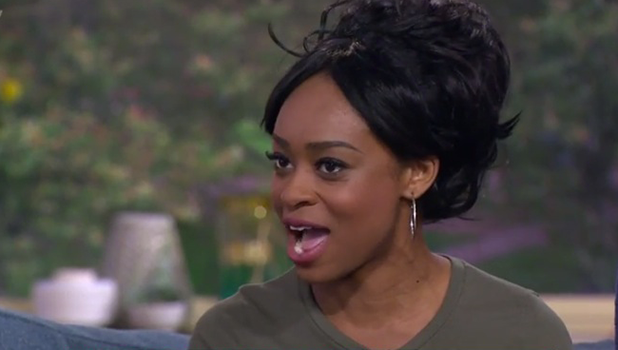 While appearing on ITV's
This Morning
on Monday,
Relley C
was asked what she made of all the fuss.
Ben Shepherd asked: "What have you made of all that? We're watching at home and you're thinking, 'Come on, Sharon, these guys are working their socks off and giving everything, we just want you to know who they are…'"
Relley diplomatically replied: "Sharon is lovely, obviously we all know she's a very busy lady, she's in LA, she's back in London, but she makes time even just to drop a text, 'are you happy with your song choice, are you happy with wardrobe, is there anything I can do?' Just those little things mean the world to me. Sharon is the best.
"She is the best mentor going, she's so lovely."
Relley said she was "gutted" to have left
X Factor
after her Divas and Legends Week performance.
She landed in the bottom three with Ryan Lawrie and Four of Diamonds.
Ryan was saved by the viewers' flash vote
, leaving
Relley to face Four of Diamonds in the sing off.
Relley had been suffering a nasty cold all week, but said: "We are only human and we do get sick. I was just disappointed I had to get sick at that stage of the competition as I would have loved to have gone ever further but nevertheless I've had the best time of my life."
Meanwhile, Sharon said on
Xtra Factor
: "Relley wasn't at her best yesterday [on the live show] because she wasn't feeling well. I know that's no excuse and everybody gets sick, but that's it. At one point she even said to me, 'Even my skin hurts me.'"
Sharon also explained in a recent interview with
Good Morning Britain
just
why she forgot Saara's name during the live show
.
"I was thinking about something else. I wish I could come up with a different excuse. I was thinking about songs, what the jukebox could land on, what we will do next week and then, 'Oh, [Saara's] in the bottom two again' and all of this is going on in my head and then they go, 'It's you'. 'For what? What am I doing?'"
Sharon added that Louis Walsh and Simon Cowell had been deliberately trying to confuse her as well: "They're both telling me different towns, different countries and different names, and they do it to wind me up and I fall for it!"
X Factor
continues Saturday at 8pm on ITV with Fright Night themed performances.