X Factor's Four of Diamonds have vowed to strip back their performance for next week's Fright Night and remind viewers of the band we all loved at Judges' Houses.
The girls – Caroline, Yasmin, Sophia and Lauren – landed in the sing off on Sunday night, after falling into the bottom three following their Divas and Legends Week performance.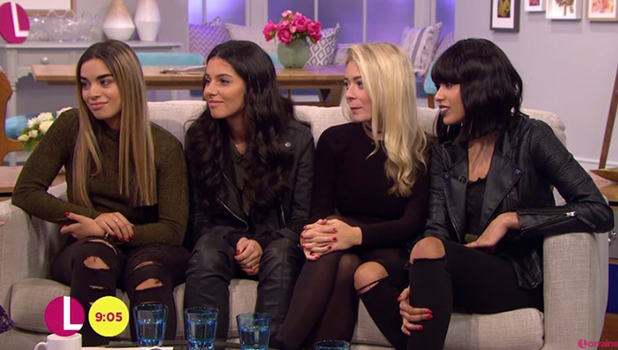 Ryan Lawrie was saved by the flash vote
, meaning
Four of Diamonds
had to go against Relley C in the sing off. The judges – bar Relley's mentor Sharon Osbourne – chose to save them.
Appearing on ITV's
Lorraine
, Sophia said the girls were planning to show the audience something different next week: "We are going to strip it back completely so what you saw at our Judges' Houses, hopefully.
"I know it's Fright Night and Halloween-ey themed, but it will just be us singing. No fuss."
Caroline agreed, saying that the judges' criticism this week just makes them stronger: "We will come back next week and show what we do and how we started, a bit of Judges' Houses as well, because I think we lost ourselves for a little bit. We're strong and we'll come back."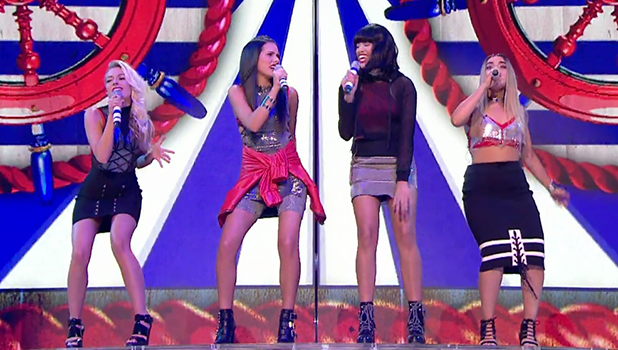 The band spoke about coming into the competition late: they were
sent home by Louis at Judges' Houses
, then brought in for the second live show to
replace Brooks Way, who left following allegations about Josh Brooks' personal life
.
"The other contestants were all so lovely to us and we felt very welcome coming back into the house," said Sophia.
"It's hard because we haven't had the time to build our fan base in the same way."
Caroline added the judges' comments make the band work harder "as we already know we have catching up to do as we haven't had as much training."
As for their mentor L
ouis Walsh, who has famously admitted he doesn't always like working with girl bands
, they had nothing but praise.
"Louis has been so nice to us," said Lauren. "I know on camera everyone jokes about Louis but honestly he has been incredible with us. He takes the time; he pulls us into his dressing room if he ever sees us walking past."
Watch the girls' full interview below:
X Factor
continues Saturday at 8pm on ITV.