Celebrating dog Ronnie's first birthday should have been a happy occasion for Kate Wright and Dan Edgar, but it all ended in tears when Kate told Dan she was struggling to have "just half of him."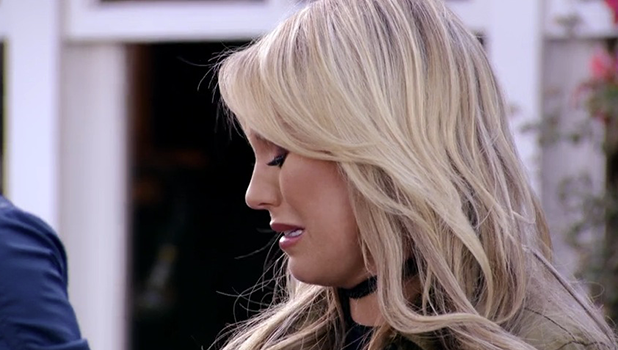 The couple split earlier this year after an on-off relationship lasting six years and on Sunday night's episode of the show, Kate admitted she was finding it hard to keep talking to Dan while he's moving on with single life.
Kate arranged a birthday party for her dog Ronnie, who was a gift from Dan last year. She invited Dan, who turned up at the pub to give Ronnie a present – a teddy bear with his photo on the front – and check that Kate was okay.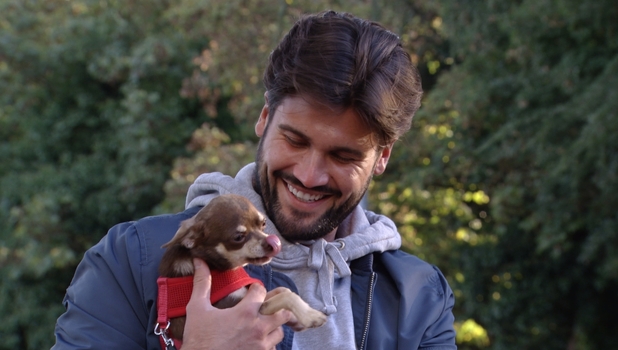 It's been an emotional time lately for Kate who had to deal with rumours Dan slept with someone else in Marbs, despite them both agreeing not to do that, then claims her friend Chloe Lewis made a comment about how good looking Dan is but he was out of bounds. Chloe has denied that.
Kate told Dan on Sunday night she was "really upset" about the Chloe thing still, but he tried to alleviate her worries by saying: "She never personally said anything to me and nothing would happen."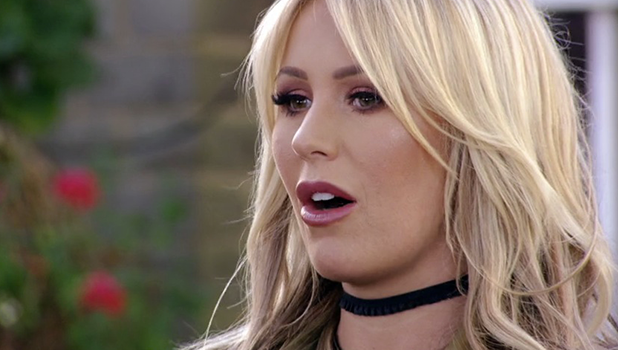 Then, Kate changed the subject to quiz why Dan had described himself as being in a relationship lately despite their split.
"I haven't been single for a long time," said Dan, "and I feel like even now when I do things or go out, in the back of my mind I'm still thinking, 'will this annoy Kate or will this upset Kate?"
"Probably," responded Kate.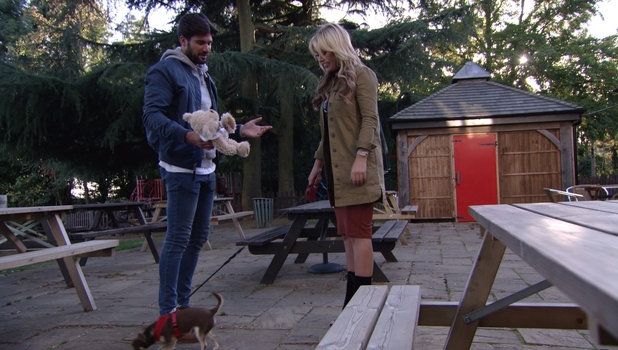 Kate went on to say: "I don't understand what you want then, really. It's hard for me. Maybe you don't have as strong feelings as me because I find it impossible to be in a room with you and just be your friend because I love you."
Dan assured Kate he felt the same but she didn't believe him. "You still want to go out and go on crazy nights and parties with loads of birds. I find it really hard to do that. I find it hard to have just half of you. It's easier for me to have none of you because I get really jealous about the whole thing."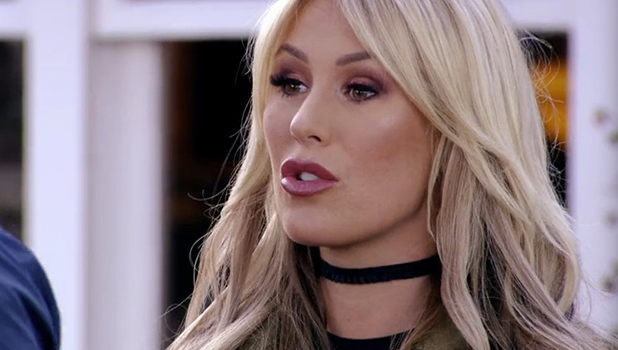 As Kate wiped away tears, Dan said he understood what she meant, but suggested they take things one step at a time.
Kate, however, said she just didn't want to talk to Dan while he was "still doing what you're doing" and going out.
Dan said it was hard as he's single, prompting Kate to reply: "We just won't talk then. You can't have the best of both worlds. It doesn't work. I won't be here waiting for you, Dan, while you go and do whatever the f**k you want to do. I feel embarrassed standing here saying I love you and you're saying you still want to go do what you're doing and still talk to me."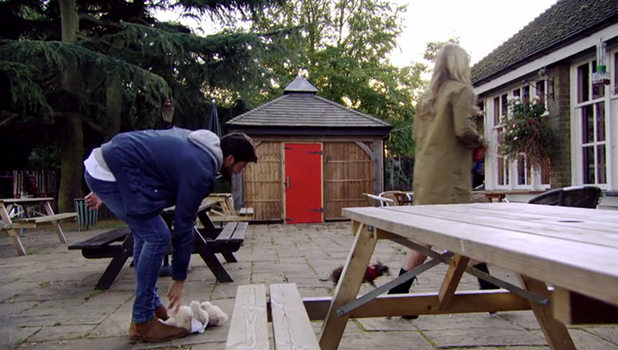 But Dan denied that's what he was doing, saying he just wanted to take things one step at a time; if they started talking, then they could move on from there. He said they had a lot of issues to talk about.
Kate, however, wasn't having it: "I'm not a mug, Dan. Do I look like an idiot? Let's just leave it. I don't want to talk to you while you're doing that, so that's it."
TOWIE continues tonight Wednesday at 10pm on ITVBe.
10 reasons why we want to be in TOWIE:Follow us on Twitter @RevealMag for all your celeb, fashion and beauty news!