Ex On The Beach: 15 things you need to know about the series finale.
Another series of
Ex On The Beach
has wrapped and as per usual, we had break ups, make ups, bust ups, the arrival of exes and a slew of crude one-liners that had us snorting our drinks out (we're looking at you Ashley Cain and Stephen Bear).
Gaz Beadle
finally cleared the air once and for all with ex-girlfriend Lillie Gregg, Kayleigh Morris and Melissa Reeves put an end to their friendship with another *fiery* fallout and Charlotte Dawson reignited our faith in romance after revealing she and her ex of six years Alex Stewart were an official item once again.
Here's everything you need to know about episode ten:
1. Joss Mooney came back.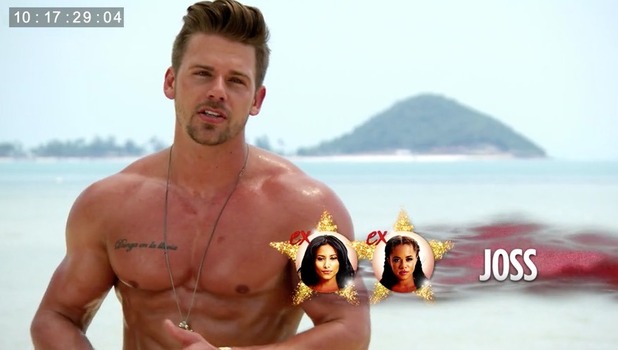 You may have recognised
Joss from series one of Ex On The Beach
- he made his return as Kayleigh's ex and Olivia's former flame. While Olivia said things between her and Joss were just "sex", he and Kayleigh had dated for several months. Awkwardly, he claimed it had been for six, but Kayleigh hit back: "It was eight months. To be precise."
Speaking about her time with Joss, she said: "Another ex, another problem. It was a great relationship, I was really happy, but he cheated on me. I'm over it."
2. Joss attempted to kiss Lillie Gregg on their chocolate making date.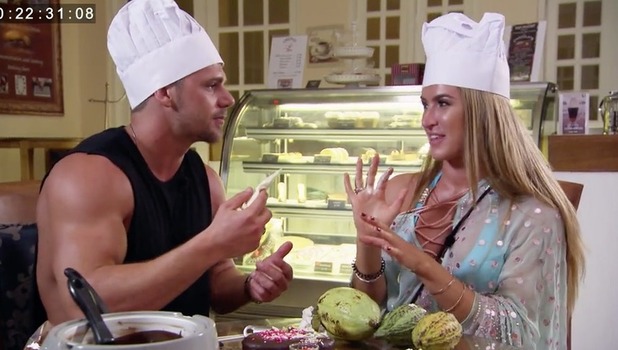 Not fussed by Joss' arrival, Kayleigh gave Lillie the green light to go ahead and get with Joss if she wanted to when the pair were sent out chocolate making. Joss was definitely feeling it, he said: "Fresh piece of meat, looks very tasty, can't wait to get my claws in." He even called her "Lils" while the pair got ready to leave. BUT, despite Joss getting pretty comfortable, Lillie realised she actually still fancied Bear. When Joss decided to go in for a kiss, Lillie admitted it had made her feel "uncomfortable." Oops.
3. Kayleigh Morris and Melissa Reeves tried to make a pact to be civil.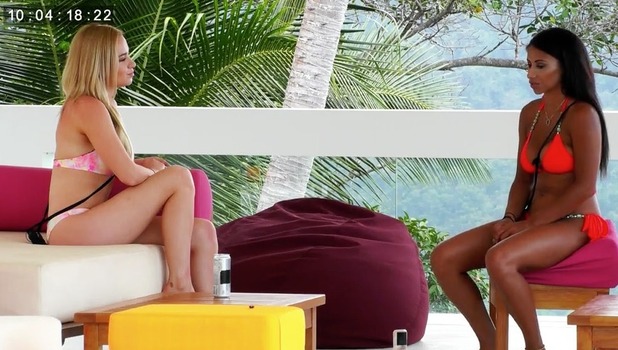 Things had been tense between Kayleigh and Mel, ever since Mel's arrival on the beach and after being separated by security, screaming insults at each other and coming to blows, Kayleigh decided to try and clear the air. Mel had accused Kayleigh of cutting off their friendship, while Kayleigh was wary of something happening between Mel and her ex Ashley. Taking Mel to one side, Kayleigh apologised for kicking off and added privately: "I feel like Melissa is being isolated from the group because of our problems, and I don't want that."
Mel, meanwhile, didn't seem to be that taken by Kayleigh's olive branch. She vented: "She's made me fell left out, insecure, everything since I've been here. Kayleigh is only being nice to me because I have a lot of sh*t on her. She can go f**k herself."
Ouch.
4. Melissa kissed Ashley Cain to spite Kayleigh.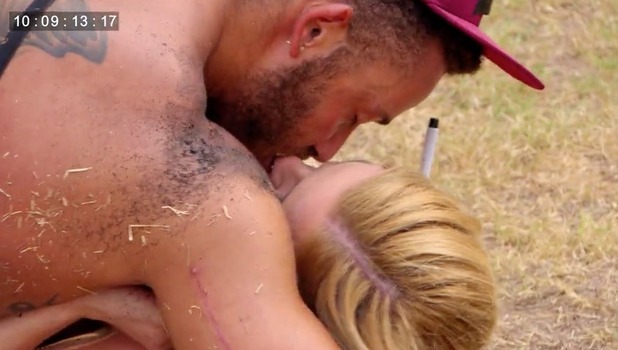 Of course, Mel then took the opportunity to get back at Kayleigh and chose to flirt up a storm with her ex Ash. They were sent on a date to plant an orchid and Mel joked that she'd have to send Kayleigh some "sympathy flowers" for stealing her man. She said: "Kayleigh destroyed our friendship and I've never forgiven her for that. Kissing Ash is the perfect payback." Yep, you guessed it, they ended up locking lips with Melissa quipping: "Sorry Kayleigh, I've done it again."
5. Kayleigh and Melissa had an epic showdown
.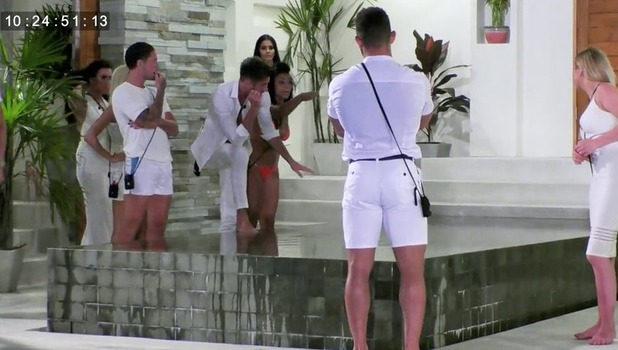 Kayleigh had been fretting about Ash and Mel's date and hearing news that the pair HAD kissed, she broke down in tears. Defending her actions, Mel claimed: "If we said we were friends, Ash would be off limits. But civil isn't friends."
Ash tried to rectify things, after working out Kayleigh's feelings for him were a "lot more serious" than he first thought, but she shot him down. And when she overhead Melissa discussing their fallout, Kayleigh kicked off. "You're a dirty little tramp," she said. "Mel knows mine and Ashley's history, for her to use that to her advantage, she is a sly little slut and as far as I'm concerned, she's laid her bed and now she can f**king lie in it."
As things got heated between the girls, Melissa splashed Kayleigh with a tonne of water from the feature separating them and summing up the situation, Gaz (while referencing the villa's white themed party) joked: "In the villa right now, it looks like a Westlife music video gone terribly wrong."
6. And it all ended with Ashley Cain seriously mugging off Mel.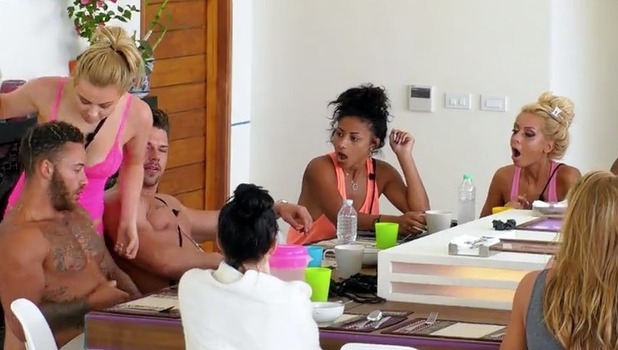 Mel had been given the opportunity to pick a boy to head into the penthouse with for her birthday. Yes, it was her birthday. And, yes, nobody knew. She revealed that she was toying between Ash or Gaz to join her, but turn outs, Ashley doesn't like being second best. "Babes are you really trying to decide between me and Gaz?" He says. "F**k her. I'm going to have fun tonight."
Refusing Melissa's invitation, Ash then told the group: "I love you guys and you know you love me, whoever wants to go the penthouse, keep it to yourself because I'm partying tonight." He then jumped straight into the pool and then the rest of the villa joined, leaving a scorned Mel standing on her own on the side. She started to cry and made sure to have the last word the next morning. She threw her coffee all over Ash and told him: "You disrespect me like that again and I'll f**king rip your eyeballs out."
7. Charlotte Dawson and Alex Stewart couldn't have been any more loved-up.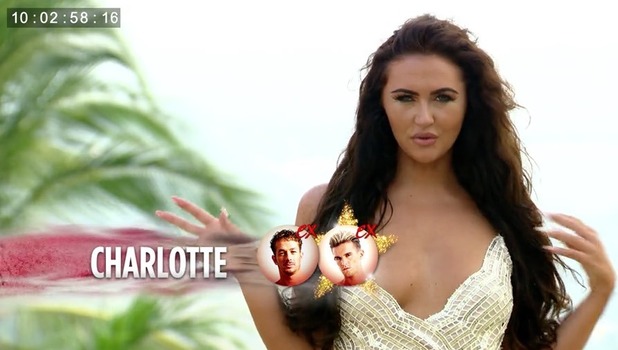 Alex had surprised Charlotte as her ex in the villa
, and he was keen on rekindling their relationship of six years. He had accused Charlotte of acting "shady" and texting other guys while they were dating, suggesting she "needed to change" if they were to give things another go. After 'fessing up to her antics with Bear and Jordan Davies, Charlotte managed to patch things up with Alex and since the pair have been inseparable. So much so, that Charlotte had gushed on her last day in the villa: "I loved waking up to Alex this morning... and his d*ck. I can't believe we're going to leave this villa actually boyfriend and girlfriend. We're just at it like rabbits, I'm having a great time. Not like everyone else, they're just at each others throats constantly."
8. Olivia reminded us how much she hates her ex-boyfriend James Moore.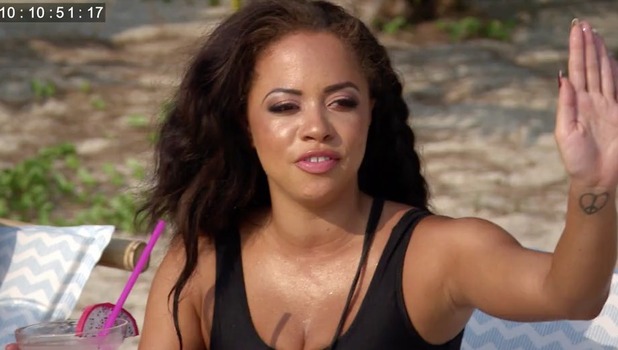 She was one of the last people to head to the beach to welcome a new arrival, and sharing her nerves over who it could be, there was one person in particular that Olivia did NOT want to be reunited with her. Her ex-boyfriend James Moore. Reminding us once more just how much she dislikes her ex-beau (
even if they did briefly get back together
), she said: "James is my most serious ex. I hate him, I can't be around that boy. I swear to god if he comes out of that sea, I will flick him back in. Remove yourself, you're not welcome here."
9. Lillie revealed she had dated somebody following Gaz split.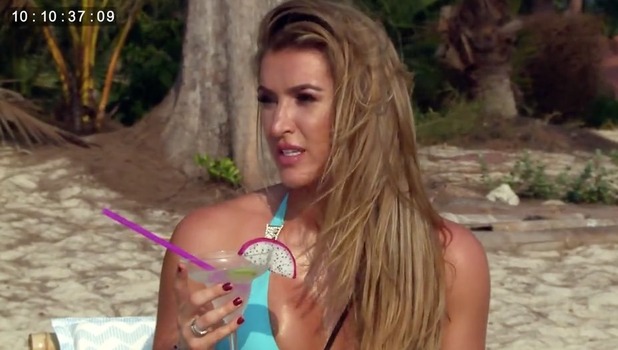 Like Olivia, Lillie was discussing which of her former flames could appear and she revealed that the guy she had dated after her split with Gaz was somebody she wasn't planning on seeing again. Lillie said: "My worst would be Jude. There's only one person I've been with since me and Gary broke up and I don't want him to rock up on that beach."
Y'know just to add further complications to everything. After all, Lillie was living with her ex-boyfriend of nearly two years and
TWO girls he had cheated on her with.
10. Gaz apologised to Lillie for all the cheating.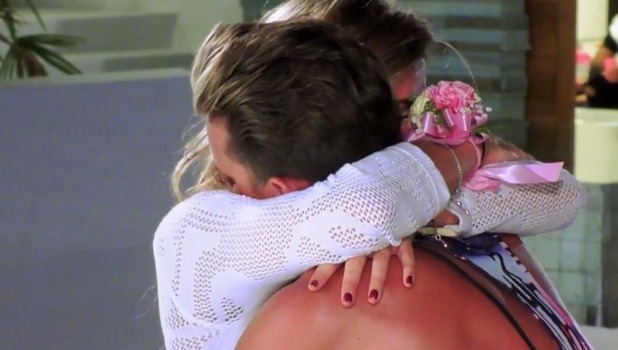 Wanting to clear the air once and for all before leaving Thailand and Lillie behind, Gaz pulled his ex-girlfriend to the side for one last heartfelt chat.
Gaz apologised to Lillie for cheating on her
and said: "I'm sorry, I am so sorry I cheated on you. I will always care about you a lot. We had some of the best times ever and I'm sorry that the things that came out, came out in here. I f**ked up a few times, I've been caught out and I'm sorry about that. The rest of our relationship was real."
While Lillie had obviously been heartbroken at Gaz's confessions, she decided he was being sincere and claimed that, if anything, she'd be leaving the villa a "stronger" person.
11. Gaz flipped out after being crowned the 'Biggest Ego' and 'Biggest w**ker' in the villa.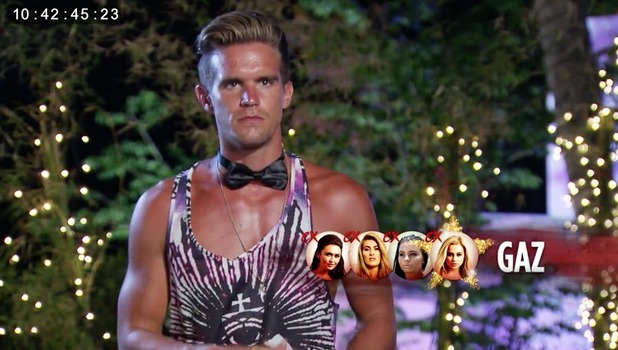 To mark the end of the series, the villa were handing out awards and Gaz saw red when a few people piped up suggesting he deserved the title of 'Biggest Ego'. He asked: "How have I got a big ego?" And Ash replied: "To be fair Gaz, you do talk about yourself a lot..." Kinda proving that point, Gaz then told the camera: "If you want to start playing the ego game, let's play. I've got more Twitter followers than all of you combined... times two."
He then had his back up again when Conor called him out for being the 'Biggest W**nker'. He justified that it was down to Gaz cheating on Lillie TWICE and keeping it from her, but Gaz was
not
happy. He said: "Conor you're one of the people who calls people out for their jobs back home, you pour drinks for girls in a nightclub. If you want to go in, the next time you need a lift to work, I can take you in my Bentley."
12. Holly Rickwood was dead chuffed to be awarded 'Worst Drunk'.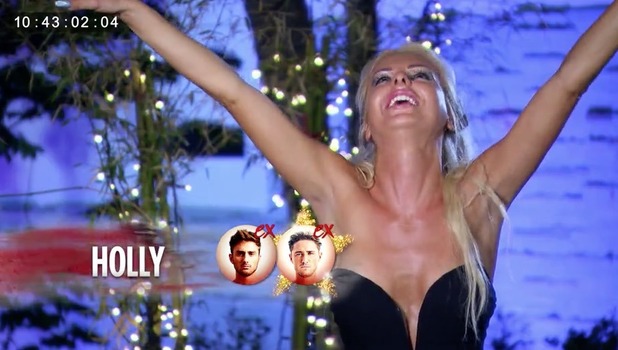 It might not be the first thing that comes to mind when you think of something you want to be known for, but for Holly, she couldn't have been happier to have been awarded 'Worst Drunk' by her fellow co-stars. She gushed: "I am so f**king proud of that honeys," before correcting the title to: "Best drunk ever."
13. Bear slept with Aimee Kimber... and then DITCHED her the morning after.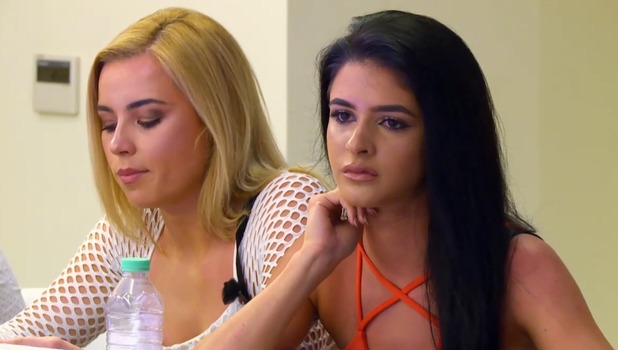 He made it pretty obvious he was after doing the deed at least once in the villa, and after turning his attentions away from Lillie for "not putting out", Bear managed to get up close and personal with Aimee. Only thing is, though, he then blew it by deciding actually
he fancied Lillie instead... the MORNING AFTER
. Not okay, right?
Obviously, Aimee didn't take to that too well and made sure to make Bear squirm at the dinner table in front of everyone. She said: "You are the biggest mug I have ever met. You slept with me last night and the next day you're cracking on with Lillie."
14. Lillie decided to give Bear another chance.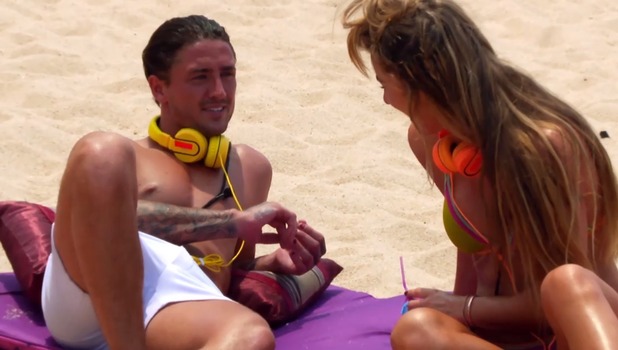 Luckily for Bear, though, Lillie was up for a bit of fun on her last day in the villa and agreed to pick things up with him again. How'd he manage that one? "You're lucky, you are pretty," she told him.
15. Bear and Conor are still NOT the biggest fans of each other.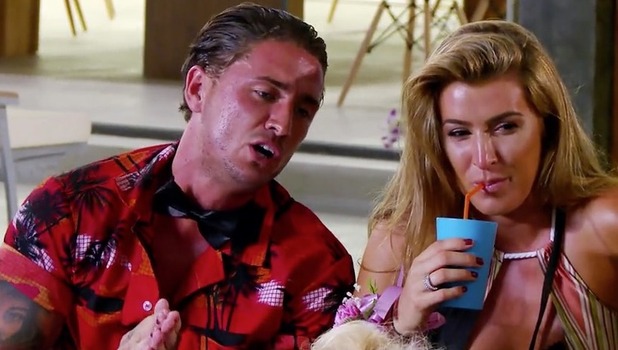 Bear liked to wind Conor up this series, and after he claimed that Conor wouldn't get any action in the villa, Conor hit back and he and Bear fell out.
Conor revealed that Bear had been kissing Chrysten behind Lillie's back
and when Bear tried to deny it, Chrysten dropped him right in it.
Proving that he hasn't forgotten Conor calling him out, when the group had decide on who out of them was the 'Most Boring', Bear straight away put Conor up for the gong. "Conor's the most boring, come on," Bear joked. Of course, Conor took the bait and said: "He's a roofer mate and he's on peanuts, I ain't bothered geeze. I do your wage in one day."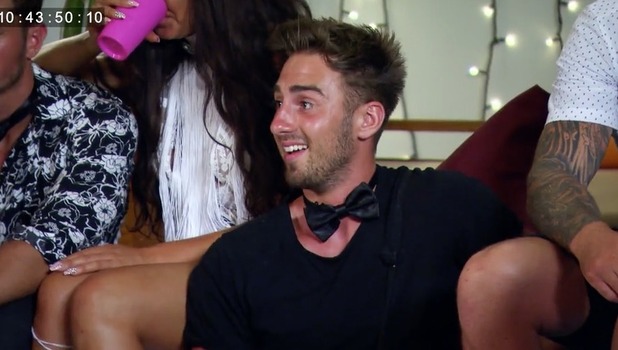 "He earns my wage in one day, well congratulations millionaire," Bear responded. "Sorry I'm skint and get all the birds." He then added privately: "I may not have no money, but I'll still f**k your mum and your sister. And I'll even give you 50 percent off to get your roof done."
Something tells us these two haven't stayed in touch...
Follow us on Twitter @RevealMag for all your celeb, fashion and beauty news!
Fancy winning some GREAT prizes? Check out Reveal Competitions here!