Marnie Simpson and Saira Khan had their share of rows on the last series of Celebrity Big Brother, but when they came face to face on Loose Women this week, it was all relatively calm!
If you cast your mind back to January, the two women didn't exactly see eye to eye in the house and at one stage,
Marnie made headlines during a booze-filled night after flashing her breasts at Saira
, who was left upset and wanting to go home.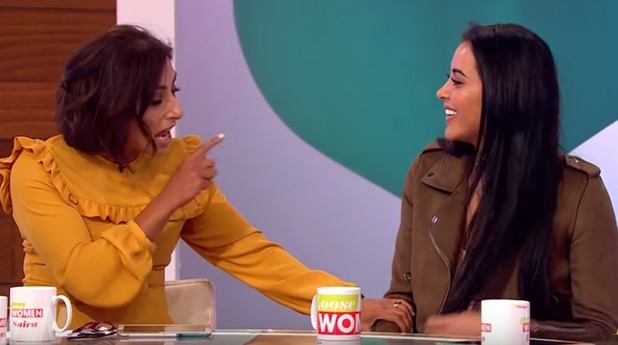 Saira later accused
Marnie of making an inappropriate comment to her on the first night
, saying: "When I walked into the house, the very first question [Marnie] asked me was, 'Who are you going to sleep with in the house?' That was her first question."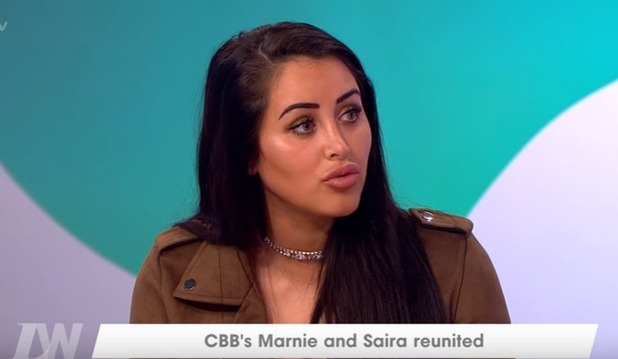 Marnie then said she was
disappointed by Saira's comment
s, calling them very unfair.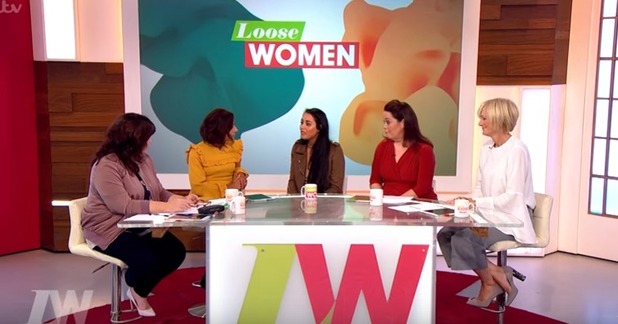 But on
Loose Women
, the two women were perfectly friendly with each other... although Marnie did say Saira got it wrong with her description of Marnie's job on
Geordie Shore
.
"I really liked Saira and we had such a good time and we had our little chats," said Marnie.
"Here's a bit of tough love," replied Saira. "When you came into the house you did shock me, you live in a different world, I live in a different world. The first thing you said to me was, 'Who are you going to have sex with?' Then I saw a sexual toy in there and all this stuff. Then I started asking you questions about your life and questions I don't think anyone has ever asked you about you and what you do."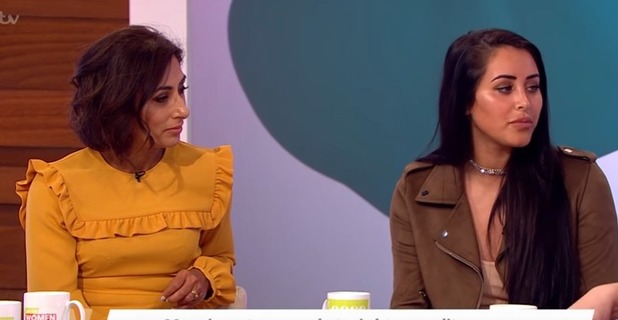 Marnie interjected to say she'd been a bit "taken aback" by Saira in the house: "She asks a lot of questions!"
Saira continued: "I genuinely just thought you could have been my daughter and I felt this need to protect you. I'm going to say this in a way not to patronise you: you're on this show where you're paid to drink and have sex with people, but I saw a different side to you [in CBB] which absolutely charmed me. You told me stories about yourself and, my goodness, you have had a tough life and you're an amazing person and we hadn't seen that before."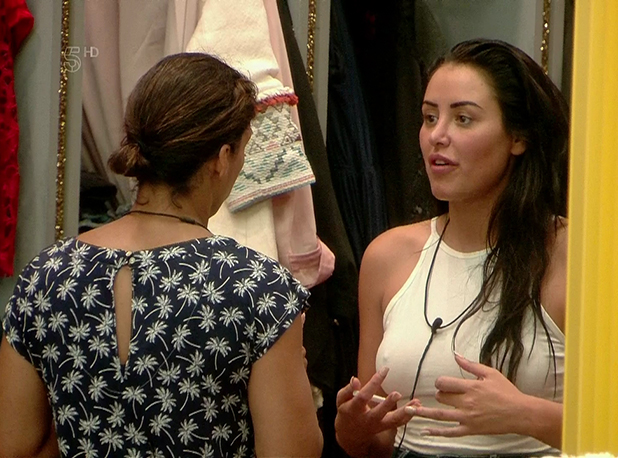 Marnie defended
Geordie Shore
by saying: "I think people have it totally wrong; that's not what we do. We don't go on there to have sex. We want to have a good time. Some of the boys have sex, but it's mostly them, not the girls. I had sex with my boyfriend. I would never go out and sleep with a random."
The reality star also admitted she's never watched any of
CBB
back, but Saira encouraged her to do so. "When we were in the house and all the headlines were being generated, it makes sense why those headlines were generated," said Saira. "If you never watch it back, it doesn't make sense. We were in there 24 hours a day and they only showed one hour per day so you should watch it."
Saira later offered some advice to Marnie, telling her to focus on life after
Geordie Shore
.
"
Geordie Shore
will have a lifespan," said Saira.
"I would say to you, you have enormous potential. Bank that money, as I know you're a sensible girl, and go to university and get that criminology thing you told me about.
"Believe in yourself. You are bigger than
Geordie Shore
and you can have a lifelong career in showbiz, but you have to have a plan and good people to guide you. Sometimes you can say, 'no, I don't want to do that.'"